Vieux Fort Police Head Happy.
By Kingsley Emmanuel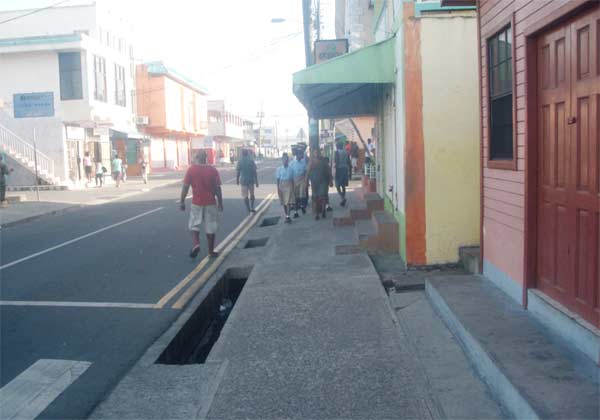 AT last, street vendors who were operating on the sidewalks on Clarke Street in Vieux Fort have vacated the area.
However, the majority of them did not return to the Vieux Fort market, but rather occupied other areas in the town, where they feel they will be easily accessible to the public.
And the officer in charge of the southern division of the police force, Superintendent Moses James is happy that the vendors moved from the busy Clarke Street , where they had been causing much inconvenience to pedestrians and business owners for many years.
"I am satisfied…we have been on Clarke Street since 5:00 a.m. today (Tuesday) and have not seen any vendors on Clarke Street," James told The VOICE.
He said the police had avoided taking a confrontational approach on the matter and it had worked.
According to James, pedestrians and business owners in Vieux Fort have expressed satisfaction with the manner in which they have handled the situation.
He, however, lamented that when they arrived on Clarke Street, the area where fish was being sold was in a mess and exuded a stench.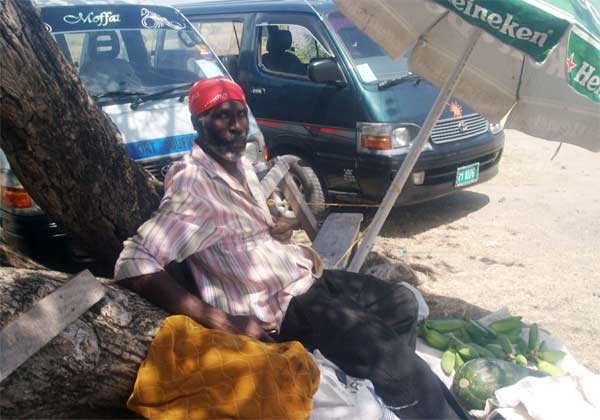 James said that although the vendors had vacated the area, the police would be keeping a watchful eye to see that they do not return there.
Just over a month ago, the police gave the vendors an ultimatum to vacate the area by March 1 and unlike previous occasions, this time they did not resist.
"Well done… The police have finally relieved us of the problems the vendors have been creating on the sidewalks for many years now," a businessman said.
A few of the vendors who had initially opposed the idea of vacating the sidewalks say that decision was not too bad after all, because they are still occupying areas where they are easily accessible to the general public.
Sherman Fevriere said: "As harsh as the move was, it's still not too bad. Where I am right now is better than Clarke Street. Right now I am close to a bus stand."
He now admitted that the vendors had caused much inconvenience to business houses on Clarke Street. Some vendors, however, still insist that they should have been allowed to continue occupying the sidewalks on the busiest street in town.