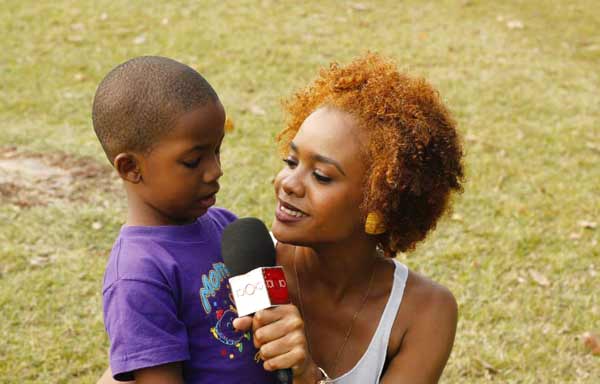 Our WOTW seems to have it all: beauty, brains, body, charm and a sense of humour…Don't you just hate that?!?! (I'm joking of course, it's pretty hard to dislike this lady)
Oneka Mckoy is a 29 year old model/ beauty pageant/ TV presenter/ Trained EMT (Emergency Medical Technician) who keeps jumping by leaps and bounds in everything that she sets her sights on.
As dedicated as she is in whatever field that she's working, behind the scenes, Mckoy is a simple and down to earth woman who in her own words is just trying to make her way in life the best way that she can.
Mckoy says although she has no private/free time as she's always working and on the go, she thrives on positivity and enjoys making the people around her happy.
Mckoy was recently branded (by yours truly) as a "Lucianese" as she was born in Guyana to a St. Lucian mother and a Guyanese father, however, at the age of four, she migrated to St. Lucia which to date is where she calls home.
Something truly admirable about Mckoy is her unwavering love for young people.
She says at one point she was ready to give up hope for the nation's youth as the level of waywardness and unruliness that they exhibit is testing and unbearable; however, in the end she refused to turn her back on them.
Mckoy says: "I don't think we should give up on them because they really need the guidance and it's a sad situation because some of the things that I see young people doing now, when I was that age, I would never even think of doing them and I think to myself, these children have so many opportunities that we didn't have when …the struggle was real.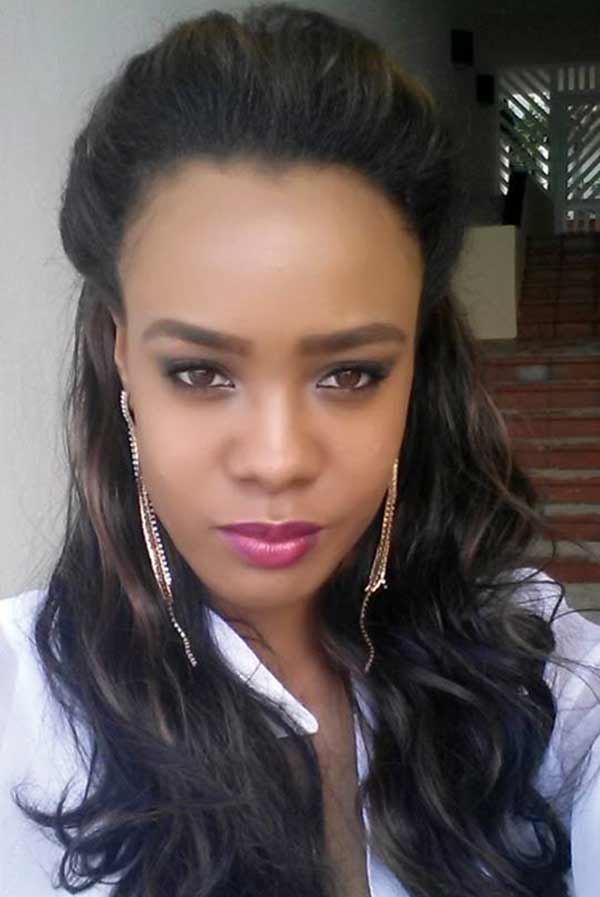 "We had to sit in the library to do our projects and 'handwrite' them. Now teachers are creating Google groups where you can just upload your project and the teachers are constantly grading them and giving feedback and guidelines…it's so easy now. I just hate to see these children waste these opportunities and take them for granted…they just don't know how much they have. Also, they need to try to be a little more respectful…respect will take you a very long way. I will continue to work with them and to put good sense out there for them to get an opportunity to showcase themselves but boy, it's difficult."
Another important aspect of Mckoy's life was pageantry.
She reflected fondly upon those days (due to her age, she is now retired) saying that it has helped her grow in many ways including her changing from a tomboy to a "girly girl".
During her years of pageantry, Mckoy has claimed the title of Miss Earth St. Lucia, Miss Earth International, National Carnival Queen, Miss Easterval, Miss Caribbean Culture, Miss Aquaval and Miss World St. Lucia.
Mckoy says pageantry is something that she would encourage young ladies to get into if they so desire: "If you want to do pageantry, go for it. Even if you do not win the crown, what you will get back will stick with you for the rest of your life. You will network, you might get a job, you meet people and you learn new things about yourself. If you travel to regional pageants or international pageants, there you go, you get an opportunity to travel to a different country."
Something interesting about this beauty is that the former tomboy has now settled down and found love, and I'm talking wedding aisle, baby making kind of love.
Mckoy says: "I have found my Prince Charming and I would like to encourage persons out there to take their time to find the right person for them."