Third Quarter 2015 Figures Up 16 p.c.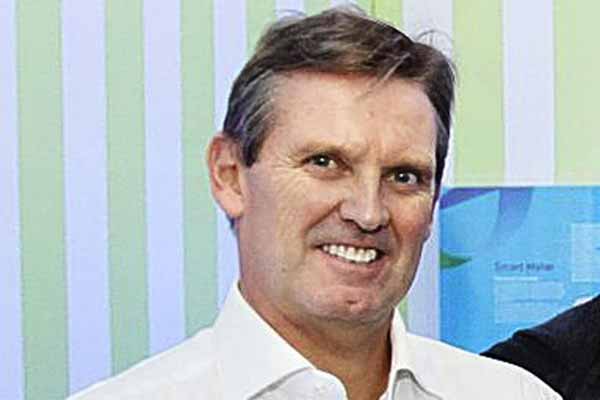 CABLE and Wireless Communications (CWC) has announced 2015 third quarter earnings before interest, taxes, depreciation and amortization (EBITDA) of US$238 million, 16 percent increase.
The announcement provided an update on the third quarter performance, ending 31 December 2015, and the financial position of the Group in the first nine months of the fiscal year FY2015/16.
Phil Bentley, Chief Executive of CWC, commented:
"In the third quarter we saw significant (EBITDA) growth of 16%, underpinned by cost synergies, while Project Marlin investments which have now passed their peak level continued to improve our network infrastructure, delivering better resilience and speeds to our customers and carrying 104% and 42% more traffic on our mobile and fixed networks, respectively, compared to last year.
"Our strategy is delivering: smartphone take up increased 9 ppts to 50% and drove mobile data revenue growth of 18% against the prior year; in fixed networks, an additional 20,000 homes were passed with high-speed connectivity, driving 5% and 7% growth in broadband and video, respectively; in our B2B division, we are shifting our focus away from one-off IT and Government projects, towards building on-going relationships with our customers resulting in monthly recurring revenue (MRR) growth of 4% across our markets since the start of the year; and in networks, backhaul capacity for our customers has increased by 24%.
"Overall group year to date like-for-like revenue growth of 3% is solid. We continue to transform our business to become the region's leading quad-play operator, and I am confident that revenue growth will increase, as we build the platform for sustainable, profitable growth in the coming years."
Bentley reported Mobile (40% of total Group revenue) was up 1% in the third quarter as strong growth in the Caribbean, up 7%, was offset by a 9% decline in BTC, consistent with our expectations. Caribbean growth was driven by continued subscriber additions in Jamaica (+15%) where investment in our mobile network led to revenue growth of 16%, with data revenue up 72%. Panama mobile performance was 2% ahead of the prior year as postpaid growth, driven by increased subscribers (up 9%), and prepaid data revenue growth of 13%, was partly offset by continued competition in prepaid voice services. BTC mobile data revenue grew strongly, up 24%, as we improved networks through investments in LTE technology. However, voice revenue continued to be impacted by substitution to over the top (OTT) providers and previously agreed reduced roaming rates. In Barbados, Jamaica (Kingston) and Panama independent speed testing shows that we have higher mobile download speeds than our competitors. Our focus in Q4 will be on further core upgrades in The Bahamas, Jamaica, and Panama.
Fixed voice (14% of Group revenue) declined 8% versus the prior year, as usage and ARPU fell faster than expected, particularly in Panama.
Broadband (13% of Group revenue) was 5% higher against the prior year, as subscriber growth in the Caribbean drove Group subscribers up 6%. In BTC, growth in broadband subscribers was offset by lower ARPU due to promotional strategies aimed at increasing market share, which we also anticipate will increase following the upcoming launch of video services in The Bahamas. Our blended cost per GB over our network continues to decline, down 33% against the prior period. Network infrastructure investment through Project Marlin continues to show benefits, with customer experience incidents down both in terms of number and time to resolve. CWC has been recognised by third parties as the fastest broadband provider in 2015 in Jamaica, Barbados, the British Virgin Islands (BVI), Cayman, Dominica, Grenada, Montserrat, the Seychelles, St Kitts & Nevis, and Turks & Caicos.
Video (8% of Group revenue) grew 7%. In Panama, subscribers were up 50% and revenue rose 23%, driven by increased direct-to-home sales and further penetration of our HFC service. Our recently launched IPTV service in the Seychelles continued to gain traction in the market with c.5,000 subscribers in total (up 67% on Q2 2015/16) and we also plan to launch video across a number of Caribbean markets later this calendar year. There was steady growth in the Caribbean (up 3%), however this was impacted by the delayed launch of new cloud-based set-top boxes in Trinidad, Antigua and Curacao, as well as the impact of illegal streaming. We have launched our new Flow Sports channel across all current video markets, and our 'Flow ToGo' mobile app in Trinidad with trials underway in The Bahamas and Cayman. In Q4 we plan to launch Flow TV in The Bahamas, Panama, and Turks & Caicos.
Managed Services (17% of Group revenue) grew 4%, with Panama year on year performance stabilising and the quality of our business improving as we shift away from one off projects which represented 55% of Panama managed services revenue in Q3, down from 63% in Q3 last year. Caribbean managed services revenue grew 4%, also supported by our strategy to focus on recurring rather than one time revenue as we increase sales of value added services. Monthly recurring revenue, which best captures the underlying performance of our business, grew 4% across the Group in the first nine months, and by 15% against Q3 last year in LatAm (where nearly all revenue is recurring).
Wholesale (8% of Group revenue) grew 1% as rising traffic over our networks led to our highest level of active capacity (almost 1.7TB – up 24%) provided to our customers by the calendar year end.
Capex: we invested US$135 million of cash capital expenditure in the Third Quarter, 24% lower than the prior year. Year to date capital expenditure of US$399 million is a reduction of 15% against the prior year and represents 22% of sales (27% in the prior year). Investment in Q3 has been focussed on upgrading Panama's LTE and HFC network, and rolling out fibre in The Bahamas and Jamaica. We also continue to invest in increased broadband network penetration and improving our MPLS footprint to drive our managed services business.
Synergies and integration: we have continued to execute our integration plans, from an organisational, network and product perspective. New flagship stores have been opened in Barbados, Jamaica and St. Kitts & Nevis. Rebranding has now been completed in Barbados, Cayman, Dominica, Jamaica, St. Kitts & Nevis, Trinidad, Anguilla and Antigua and will be completed in the remaining ECTEL markets of Grenada, Saint Lucia and St. Vincent in Q4. We are training new customer service agents for our new call centre in Jamaica which is expected to open in Q4. Gross headcount reductions, in the nine months to 31 December 2015, totalled approximately 1,000. In-sourcing of the field operations workforce has been completed in Cayman, Barbados and Jamaica and we plan to complete in-sourcing across the remainder of our Caribbean markets by the end of the current fiscal year.
The Group is on-track to achieve our synergy target of US$125 million on a run-rate basis by the end of 2017/18, with US$70 million of operating cost synergies to be achieved on a run-rate basis by the end of the current fiscal year (as stated in our interim results announcement dated 5 November 2015). As at 31 December 2015, we had spent US$54 million of the anticipated US$110 million cash exceptional costs to achieve these synergies.
At 31 December 2015, Group net debt was US$2,865 million, an increase of US$33 million since 30 September 2015. Net debt comprised US$3,025 million gross debt and US$160 million gross cash, increasing from US$2,983 million and US$151 million respectively at 30 September 2015.
On 16 November 2015 the Liberty Global Directors and the CWC Directors announced that they had reached agreement regarding the terms of a recommended acquisition through which Liberty Global will acquire the entire issued and to be issued share capital of CWC (the "Offer Announcement"). Regulatory processes in relation to the proposed acquisition are ongoing and we expect the Scheme Document to be dispatched by 16 March 2016 with completion in the second calendar quarter of 2016, as stated in the Offer Announcement.