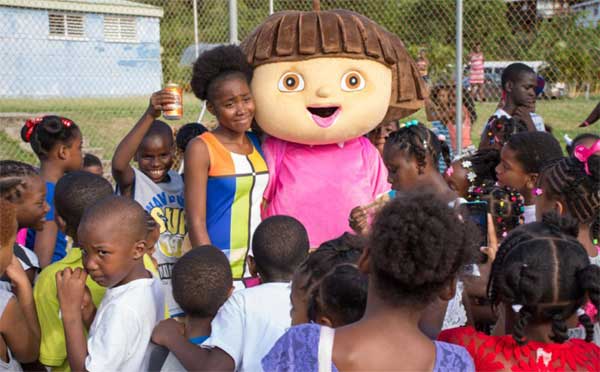 AS part of its Christmas campaigns, every year LIME brings Christmas cheer and the spirit of goodwill to communities all around St. Lucia.
Sponsoring Christmas parties for children has always been one of LIME's major priorities, and this year was no exception.
LIME sponsored the 'Smile for a Child' Christmas party hosted by its brand ambassador, Kwency Griffith, AKA Mr.Pringles, which was held at the Gros Islet Secondary School.
LIME also assisted Taj Weekes the TOCO Foundation, and the St. Lucia Crisis Centre in organising children's Christmas parties in Soufriere and at the Crisis Centre in Castries, respectively. Well over 1,000 kids from all over the island attended the three events. They were filled with fun, laughter, excitement and there were eats and drinks in abundance.
At the party in Gros Islet, Mr. Pringles added a special touch with his unique style of entertaining that kept the kids in high spirits. There were bouncing castles, games, horseback riding and musical entertainment by various artistes, and the children received gifts from Santa.
The TOCO Foundation and the Crisis Centre helped to make the other festivities just as enjoyable and entertaining, and the kids enjoyed every moment of it. There were enough goodies and Christmas gifts for all.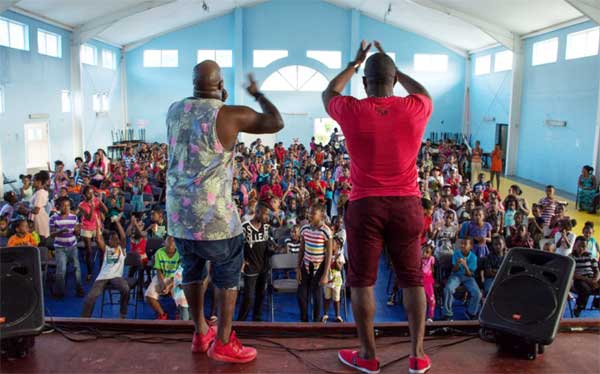 "Christmas is a time for children to have fun and enjoy themselves, and LIME always looks forward to supporting Christmas parties organised for them by our partners," said LIME Country Manager, Geraldine Pitt. "LIME is committed to ensuring that we touch as many lives as possible, especially the children. We were happy to assist in providing them with a wonderful Christmas treat once again, to ensure that they enjoy this special time of year."
During the week prior to the hosting of the children's Christmas parties a LIME team came bearing gifts of Christmas hampers and distributed them to underprivileged citizens in communities along the west coast and in Vieux Fort.
LIME also shared the spirit of goodwill with more than 150 underprivileged citizens in Castries, many of them senior citizens. Working in collaboration with Feed the Poor Ministry, the LIME team provided their guests with three-course meals and care packages, along with music and entertainment at a Christmas luncheon on the Derek Walcott Square. LIME also sponsored Feed The Poor Ministry's annual Christmas party held on December 23 at the Castries City Hall. LIME sponsors the organization's feeding programme throughout the year.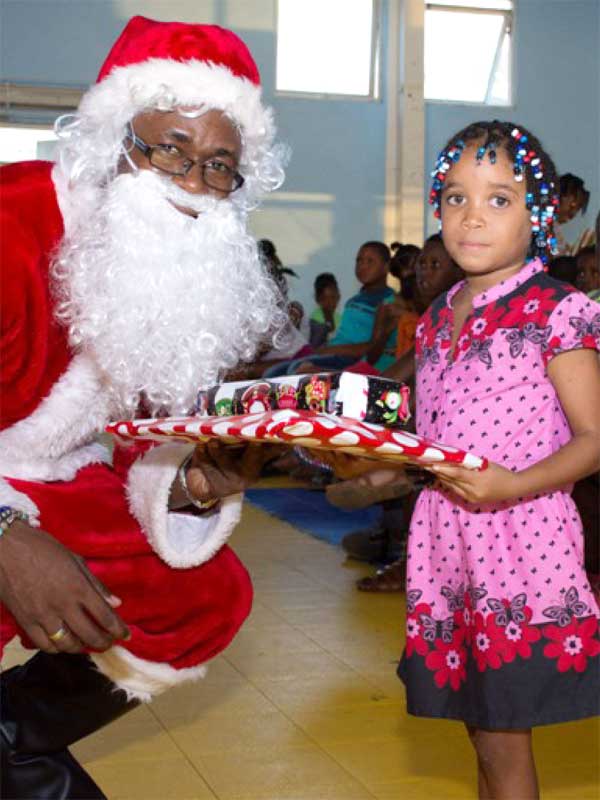 LIME also provided hundreds of thousands of dollars in financial and other forms of support to charitable organizations, several schools, sports clubs and various athletic tournaments all throughout the year.