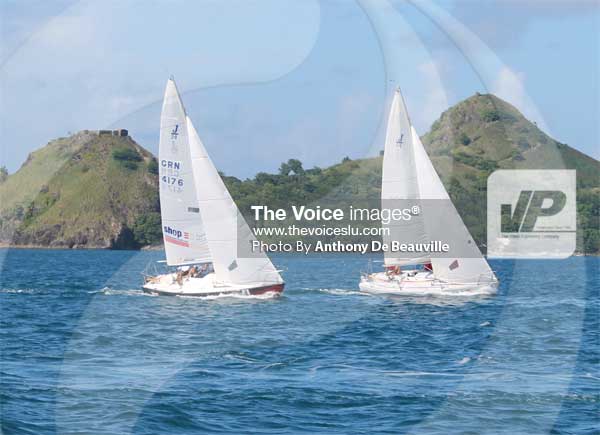 THE waters off Reduit Beach will be a hive of sailing activity starting today with the staging of the fourth annual St. Lucia Mango Bowl Regatta.
The news coming from the organising committee is that the event will be a bigger, better and more exciting than before.
Upon going to press last evening a total of 28 boats had registered for what is expected to be a thrilling event.
There will be six classes of vessels in the thick of things. Boats from Barbados, the United Kingdom, Martinique, Grenada and host St.Lucia will participate. Also this year, a sixth category has been added on request of Melges owners in Martinique.
On the heels of what has being dubbed a successful 2015 ARC flotilla" last weekend, Mango Bowl organisers are hoping that more local sailing enthusiasts will join in Saint Lucia's largest local regatta.
The prize giving ceremony will commence from 4:00 p.m. on Sunday and organisers are hoping to welcome interested potential sailors from all over the island to enjoy the weekend activities at the St. Lucia Yacht Club on Reduit Beach.