Crime Raises Concern Among Cruise Lines.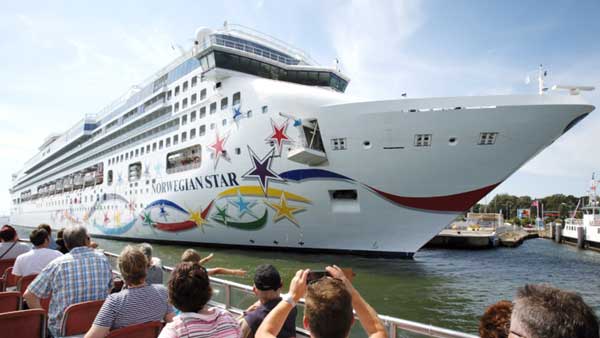 THE super-lucrative Caribbean cruising season is almost here. And with it comes renewed attention on a sticky issue for cruise lines in the Caribbean.
According to an email obtained by the The Nassau Guardian, an executive with Carnival Cruise Line reportedly warned a Bahamas tourism official that Carnival is so worried about crime in Nassau, it's considering issuing crime warnings to the passengers it takes there.
Meanwhile, in an interview published last week by The Saint Lucia Times, the president of the Saint Lucia Vendors Association publicly accused the Minister for Tourism of ignoring the island nation's crime problem. He said crime in Saint Lucia has gotten so bad, cruise lines might consider dropping that popular Caribbean port stop from their itineraries, as Norwegian Cruise Line did in the 2010-2012 season because of reported crimes against passengers.
When reached by Yahoo Travel, Carnival declined comment on the Nassau Guardian story. About its future in Saint Lucia, Norwegian told Yahoo Travel in a statement: "Norwegian has been calling on St. Lucia for the past several years and is scheduled to call the island this year and in 2016. As with all destinations we visit, we continuously monitor any events and may make future itinerary adjustments should the need warrant."
True or not, the reports have renewed debate about crime in the Caribbean, and how it affects the millions of cruise ship passengers and other American tourists who visit there each year. Some countries in particular have seen their share of troubling developments.
In the Bahamas, the U.S. State Department warns of a spike in crime that's affected American visitors. Those crimes include armed robberies in downtown Nassau and the cruise ship docks, "snatch-and-grab" robberies and sexual assaults (the U.S. Embassy says last year, there were four reported sexual assaults of U.S. citizens, including minors, by jet-ski operators).
In Saint Lucia, the State Department warns that crime is rising, with tourists being "targeted often" for petty crime. In one unusually brazen 2013 crime, 55 passengers from the Celebrity Eclipse were robbed at gunpoint during a Saint Lucia excursion. No one was hurt.
Unlike its cautionary notes for the Bahamas and Saint Lucia, the State Department has gone a step farther with Honduras; that nation is under a full-blown Travel Warning, where U.S. officials say you should "consider very carefully whether you should go to a country at all. "The level of crime and violence in Honduras remains critically high," says the warning. While popular Honduran cruise destinations in the Bay Islands, such as Roatan, do have lower crime rate than mainland Honduras, the State Department warns that "thefts, break-ins, assaults, and murders do occur."
Miami attorney Jim Walker, who has represented a number of former passengers in lawsuits against the cruise industry, has warned of escalating crime in many popular Caribbean cruise stops, especially in places like the Bahamas, Saint Lucia, and others. "Every week we get a call of some sort from a Caribbean island," Walker tells Yahoo Travel. "There's been a sexual assault of a minor in a place that otherwise seemed safe. Or someone's been robbed. Or someone's been sexually assaulted."