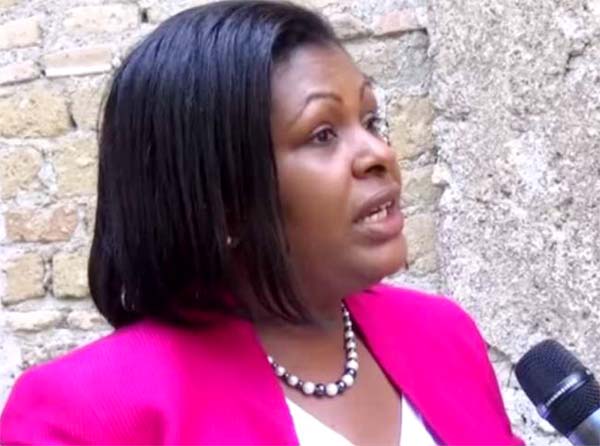 IT is true to say that politics moves quickly.
Sarah Flood-Beaubrun's announcement as a challenger to Allen Chastanet's leadership position in the United Workers' Party (UWP) has become the latest talking point across the country and already many people are referencing her as a likely female prime minister.
We are not a poll taking, nation so we don't have a survey to determine the popularity or feasibility of someone or something, hence we will not know how the country as a whole views Flood-Beaubrun's popularity or electability first as the leader of the UWP and as a future prime minister of this country.
Suffice to say, her nomination last Sunday to contest the party's leadership at its convention next month came as a total surprise.
The surprise is due largely in part to the absence of the lady's name from the shenanigans who have gone on in the party for the past four years, or so I believe.
Where was Flood-Beaubrun when Chastanet wrested the leadership from Stephenson King and defended it against Dr. Claudius Preville? Where was she n when Chastanet had to continually defend his leadership from constant criticism from within his own party?
Flood-Beaubrun served as Saint Lucia's Representative to the United Nations during the last UWP administration and seems to have gone under the political radar since then.
I am of the view that her emergence as an endorsed candidate for the party would not have caused as much of a stir compared to what she is causing now as Chastanet's challenger.
It is interesting to note that Flood-Beaubrun did not first announce her intention to contest a seat on a UWP ticket, or to become an endorsed candidate and then work on getting herself nominated as a challenger to the current political leader at the upcoming convention.
Out of the blue sky, so to speak, she materialized, with an intention to go straight to the top. Now I am not a believer of politicians. To me their every move, their every utterance is suspicious, even more so when they utter nice sounding words like 'openness', 'transparency', 'unity', 'fair play', etc.
They always speak of promising to do their best and serve the people with honesty and charity. Another thing they always say is they are prepared to serve country. Oh yes, they always speak about country and serving the people.
Oh how often have they seemed to have forgotten those words when elected? We know how often because it's played out in our faces all the time.
Therefore do not crucify me if I say that something about Flood-Beaubrun's nomination to contest the party's leadership does not sit right with me, more so when she declined commenting on the constituency she planned to run in.
Right now I am in a state of speculation as to whether Flood-Beaubrun's appearance to square off with Chastanet is just a front to show that the party is not a one man show, as Chastanet's detractors have continuously been saying.
Or whether her appearance is a conspiracy between herself and Chastanet to dupe people into further endorsing Chastanet as leader then silencing, once and for all, those who rail against his policies and actions.
Politics as we know it in Saint Lucia is not for the faint of heart. It has its many twists and turns, its alliances and partnerships, its dirty dealings and so and so forth.
Chastanet has whipped heavy weights for the position he now holds by large margins, namely King and Preville. Is Flood-Beaubrun more popular than King in the party? Enough said!