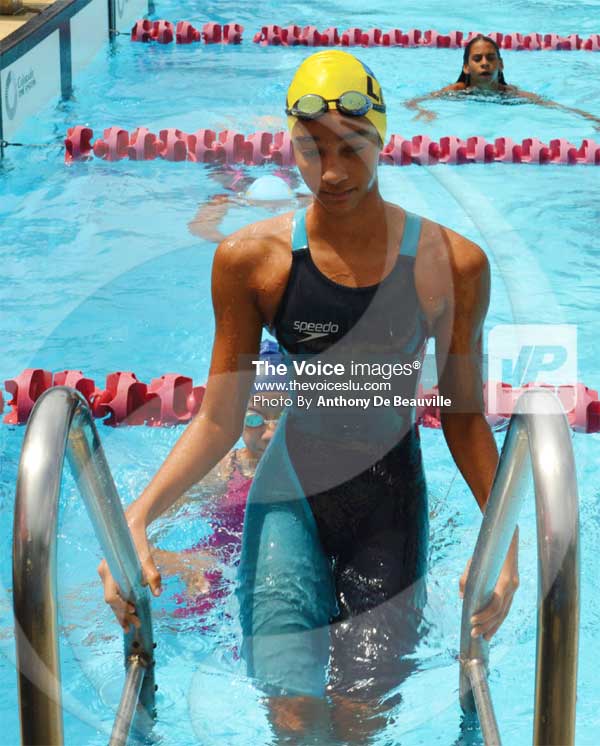 IT'S less than two weeks before St. Lucia's team travels to Antigua to defend their Organization of Eastern Caribbean States swimming championship, the swimmers are upbeat and raring to go. Today THE VOICE begins showcasing the members of the team:.
Maya Hilaire is 12 years old, a Student of St.Joseph's Convent. She is member of Sharks Swim Club. Maya has been swimming for five years and competes in the Back Stroke and Fly, 200 metres free, 400 metres free. She started swimming just for fun, but at present she is loving it. Her favourite international swimmier is Michael Phelps.
Katie Victoria Kyle is 13 years old, a student of the Leon Hess Comprehensive School, and a member of Sharks. Like Maya she has been swimming for five years. Favourite stroke is the Fly. She said: "In terms of expectation I will be going all out to do my best for St. Lucia at the OECS Championship in Antigua. I know it will be tough because I will be swimming against older girls, but that's what competition is all about".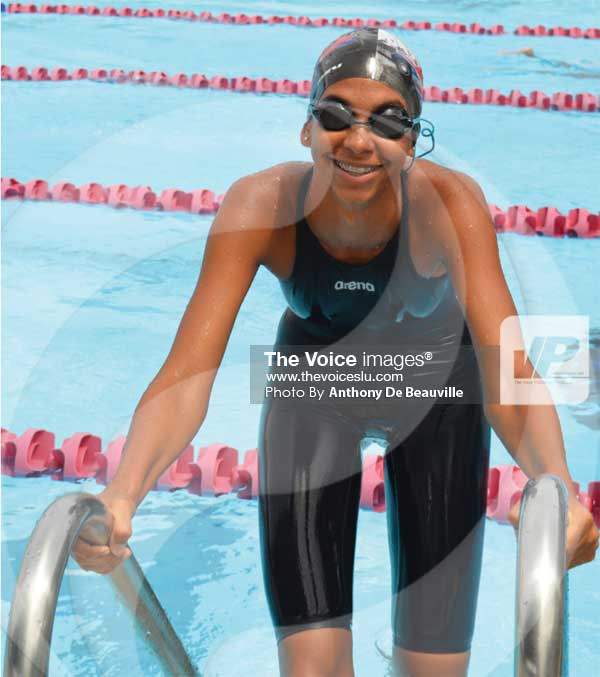 Abbie Pultie is 15 years old, a student of St. Joseph's Convent. She is a member of the Sharks. Like her team mates Abbie has been swimming for the last five years. Abbie said: "My parents enrolled me into swimming because they thought that it was necessary I should learn how to swim". Her favourite events are the 50m and 100m breast stroke. She's never been to Carifta, but is looking forward to representing St. Lucia again at the OECS Championship next month. Abbie is confident that she will medal in the 50m breast stroke.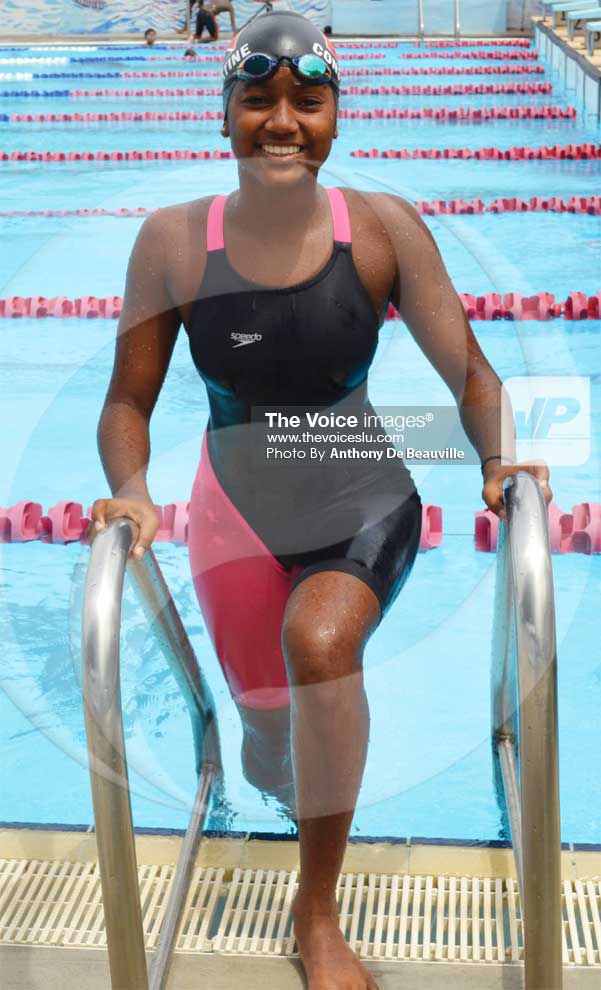 Yolande Ambrose is 14 years old, a student of the Vieux Fort Comprehensive School Campus B. She is a member of the Southern Flying Fish Swim Club. Yolande has been swimming from the tender age of five years. Her favourite event is the 50 metre breast stroke. In terms of making the OECS team for this year Yolande said: "I have a very low risk because I didn't train the way I was supposed to. Come 2016 I am looking forward to pulling all stops to ensure I make it on the Carifta and OECS team. My favourite international swimmier is Michael Phelps; I like to see the way he swims and his technique".
Jyasi Daniel is 16 years old, a student of the St.Mary's College. He is a member of the Sharks. This year, he represented St. Lucia at the 30th edition of the Carifta Swimming Championship in Barbados and also the Commonwealth Youth Games in Samoa. Jyasi said: "The Capri Sun meet is preparation for the OECS championship, it's just after CYG in Samoa, but I have swum all best times in my events thus far. At OECS I will be taking part in everything. At OECS you have to win the most points to win the championship. I should get some medals as well, simply doing it for my country".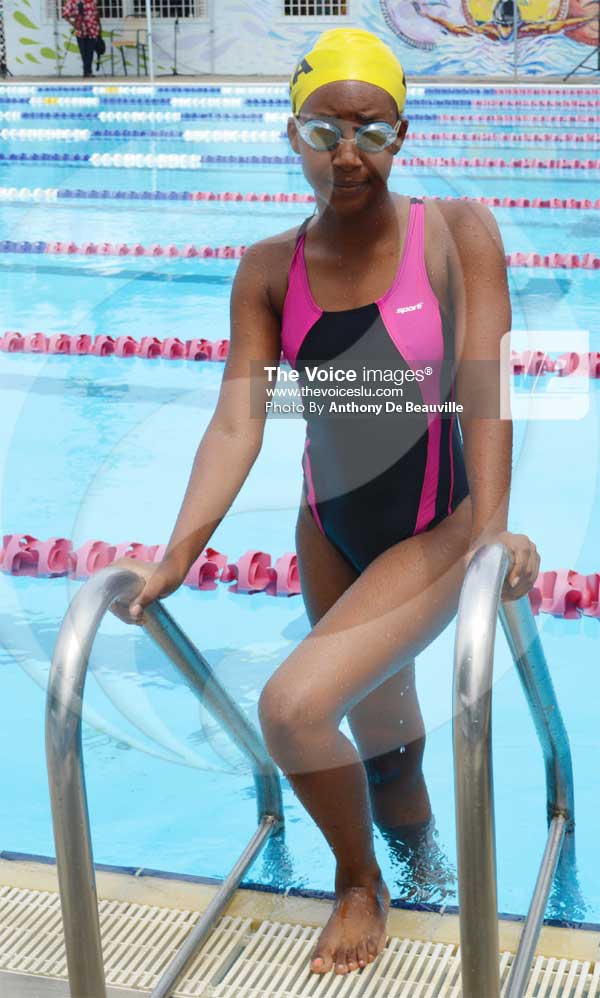 He continued: "In terms of my preparation I will be doing at least eight sessions per week and in the process I will be working on my longer distances, because that's where we faulter at times. In the shorter events we can hold our own. I want to be a role model for the younger athletes who will be travelling with the team to Antigua".