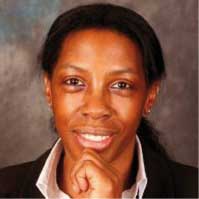 EFFORTS to foster a more child friendly environment in the local sporting community took a step forward this week with the start of a new initiative by the Sacred Sports Foundation.
As part of an ambitious programme to assist with the training and development of coaches and youth mentors, a workshop was held to enhance local understanding of current child safeguarding practices. The Foundation is increasing its efforts to protect local youth from potentially harmful situations and has joined forces with the Foreign and Commonwealth Office of the British High Commission to organise the programme.
"We take our responsibility to adolescents extremely seriously and believe this programme is of vital importance to all of St. Lucia," said Nova Alexander, the Foundation's Executive Director. "A number of community leaders and interested parties have been invited to participate in the training activities, which will help equip them with the latest thinking on the subject of child safeguarding and provide valuable skills not just for us but the wider community."
The two day workshop ended yesterday at the Palm Haven Hotel in Rodney Bay. The training the trainers workshop formed part of Sacred Sports Foundation's new Female Sports Diplomacy and Child Safeguarding programme aimed at encouraging more females to work with adolescents in physical activities and assisting coaches, teachers and volunteers in improving their understanding and education with regard to appropriate child safeguarding practices.
A key element of the programme will be to assist with the establishment of a new Safe Stamp registry, a programme to register coaches and volunteers working in the physical activity arena. The training workshop was delivered by Caribbean Sports and Development Agency director Mark Mungal, as part of a partnership agreement with Sacred Sports Foundation.
The workshop saw participants from a number of organisations from several areas around St. Lucia participate in the interactive sessions. These latest efforts follow a number of child safeguarding activities carried out by the Foundation as part of its "Beyond Us Football for Hope" initiative and youth training activities.
The aim is to assist with the registration of local coaches and youth mentors on the Safe Stamp registry, which was put together by CSDA with assistance from UNICEF. The registry requires coaches to undertake a records check, provide coaching certification and undertake child safeguarding awareness training.
SSF's youth mentors have already undertaken safeguarding training and are being assisted to meet the Safe Stamp scheme requirements to enable them to work more effectively on its community mentoring programmes with adolescents.