Proposes Alternative Programme.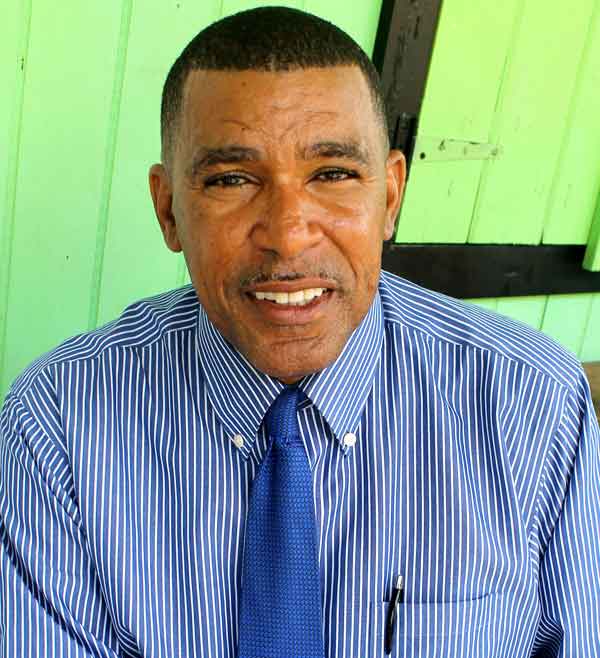 THE Lucian People's Movement (LPM) has distanced itself from the type of Citizenship by Investment Programme the ruling Labour Party Government says it will implement on January 1, 2016.
And its leader, Therold Prudent vows to revisit the programme should his party form the next government.
"Unlike the United Workers Party which was quick to support economic citizenship, the LPM continues to make it known to the Saint Lucian people that we are not one of those quick to embrace, or have embraced, the concept of economic citizenship. We want it to be known for posterity because when things begin to unravel in this country it would be clear to Saint Lucians where the LPM stood on economic citizenship," Prudent said..
The LPM leader lambasted both the Saint Lucia Labour Party and the United Workers Party for what he described as decades of failure by both of them to the point where the country was now so desperate for money that it had to resort to an economic citizenship programme.
" I am not saying that there will not be a time when we cannot embrace economic citizenship. I am saying that the way we went into it is not the right way. It cannot be the right way given the rush we did with no consultation with the people of Saint Lucia," he said.
Prudent proposed a different type of economic citizenship, one with a two tier system.
"Why can't you introduce something where you cannot become an automatic citizen of Saint Lucia? How about a permanent resident status that allows you to live in this country, to travel back and forth in this country but not giving you the full right to be able to participate in the politics and in the rights that people in this country enjoy," Prudent asked.
He added: "And why not have a second phase to the programme where eventually you introduce citizenship after you've vetted the persons," Prudent said, adding that anyone asking for citizenship, after a number of years should know about the Saint Lucian culture.
"As a citizen, if you want to become one, you need to know about the Saint Lucian way of thinking and its culture. You ought to know something of the country you want to become a part of," Prudent said, adding that Saint Lucians were sold out by Dr. Anthony and his government.
"Under an LPM Government we will revisit the polices of the economic citizenship. We will introduce the two part system if we have to after making an analysis that this is a good programme we can depend on. We will ensure we introduce a two-tiered system where you do not become an automatic holder of a Saint Lucian citizenship, but it is done in phases," Prudent noted.
Prudent questioned the necessity for an economic citizenship committee when Invest Saint Lucia exists, which is the engine that is supposed to woo investors to Saint Lucia.
"Up to a day like today, we have not been told why we have an Invest Saint Lucia and an economic citizenship committee that are basically doing the very same thing. Invest Saint Lucia is supposed to be the engine to woo investors to the country but they have not lived up to expectations and now you have created a second bureaucracy that will be responsible for wooing persons of different backgrounds to Saint Lucia," Prudent said.
Another concern of his has to do with the lack of a land policy here. He sees this as vital since those people with economic citizenship, with their large sums of money, could purchase large tracts of land which could become a problem for Saint Lucians wanting to own a piece of their homeland.
"Those economic citizens with their billions and millions of dollars would be able to acquire Saint Lucian lands. Where is the protection for the people of Saint Lucia? Are we given first priority in terms of purchasing lands in this country?" Prudent asked.
Other concerns of his centred on gated communities springing up all over the country as the very rich economic citizens barricade themselves from the general population, and small businesses being pushed out of business as those new citizens set about engaging in the very same enterprises as locals.