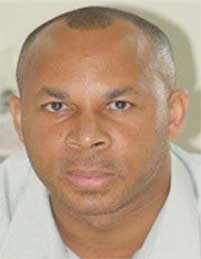 THE theme for World Food Day this year is, "Social Protection and agriculture: breaking the cycle of rural poverty". The United Nations Food and Agriculture Organization has defined social protection as a range of solutions, often combined with each other that is geared towards work opportunities, provision of food, money and services, that are designed to support the vulnerable and help the poor in society move out of hunger and poverty. It promotes the paradigm that sustainable farming, fishing and agro-processing have great potential to stop rural poverty.
It is the responsibility of all nations to provide the basic healthy foods for its people in quantities and at a cost that can be reached by the lowest income groups. This must be done in a manner that does not significantly affect the purses of the rural poor. It is important to do this by using sustainable and environmentally friendly food systems that support national food security and nutrition.
Social protection against rural poverty may involve supporting sustainable rural farming or fishing. rural farming or Fishing is an activity performed by a farmer/fisher business, family or household to feed them and or for commercial purposes. St Lucia joins the international community in celebrating World Food Day and in recognizing the important contribution of fishers and farmers to reducing rural poverty. Sustainable rural fishing or farming is one of the food systems that support the above responsibility. It can also help improve livelihoods, manage natural resources and protect the environment.
To provide social protection and agriculture that can break the cycle of rural poverty, we as a people need to start looking for opportunities to add value to the food products which are plentiful when in season, example mangoes, plums, golden apples and breadfruits. We cannot allow foods to rot when they are in season and are plenteous. The processing of these fruits is a business opportunity for the rural poor. It is also an opportunity for the persons with greater business acumen and wealth to do agro-processing of these fruits in a manner that can provide profit to them and employment to the rural poor.
On this World Food Day, we at the Department of Agriculture want to encourage St Lucians to play a role in the important fight of reducing rural poverty whilst achieving national food security and nutrition. There is need to support local producers, local production of basic foods, having solar powered storage systems and policy making that reduces rural poverty. We take this opportunity to advocate for the ideas expressed here and those like it, in supporting national food security and nutrition.
Happy World Food Day!