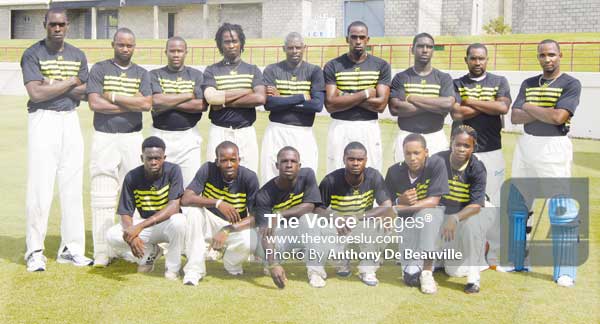 ARCH rivals Mon Repos and South Castries will face each other in a semi final of the St.Lucia National Cricket Asociation / BOSL Slog Fest at the Mindoo Phillip Park starting from 10:00 a.m. today.
The two teams made it to the semi final round with wins over Soufriere by 1 run and Choiseul by 6 wickets respectively last weekend.
In the second semi final from 2:00 p.m., Mabouya Valley plays Central Castries in what has been dubbed as a "Thriller ahead of the finals".
Mabouya Valley had a commanding 8 wicket win over Laborie, while Central Castries won over Dennery.
Meanwhile, Chad Polius of the Mabouya Valley and Alex Antoine of South Castries topped the batting and bowling tables following the conclusion of the quarter finals last weekend.
The leading performers to date are – Batting (1) Chad Polius (Mon Repos) – 247 Runs; (2) Tonius Simon (South Castries) 193, (3) Rick Velinor (Mabouya Valley) – 169 runs, (4) Gaspard Prosper (Central Castries) 135 runs.
Bowling – (1) Alex Antoine (South Castries) – 11 wickets; (2) Shane Edwin (Mabouya) 10 wickets; (3).Alvinus Simon (Choiseul) 10 wickets; (4) Xavier Gabriel (South Castries)-8, (5) Garvin Serieux (Mon Repos)-7 wickets.