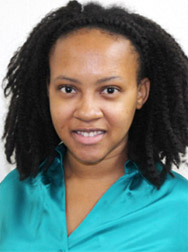 Many people understand the importance of participating in extra-curricular activities, but are drawn to them for a variety of reasons. This article presents a discussion on the Toastmasters, a group which aims to cultivate improved communication and leadership among its members.
Recently, I sat in on one of NIC Toastmasters' weekly meetings and later spoke with Public Relations Officer, Methodius Plante, who chatted with me about the benefits of being a toastmaster, which will be highlighted in the following article.
Improved Communication
The Toastmasters Club provides a great opportunity to improve an individual's communication abilities. Plante, who credits the club for "most of what [he is] …able to do today when it comes to developing speeches," is very aware of this perk. It gives members a chance to have a voice in a society where such platforms may not always be accessible, and offers a plethora of opportunities to hone an ability that is often taken for granted: communication. This is done through organized club meetings, where all members are given chances to prepare informative and entertaining speeches that are subsequently evaluated based mainly on delivery, but also grammatical correctness and other factors. The club takes your gift of communication and refines it by educating its members about effective communication through other means. You'll learn about gestures and body language, visual aids and props, voice variation, and the use of tasteful humour when appropriate. Time limitations are enforced when delivering speeches, so your audience won't ever be lulled to sleep, or, God forbid, be enraged enough to throw a shoe at you.
Enhanced Leadership Skills
Plante made a valid point about the vital role the club plays in moulding great leaders by borrowing this dynamic saying, one which another toastmaster, Holli Roberts from Haborview Toastmasters highlighted in this June 19, 2014 Facebook post: "Anyone who is a strong leader has to first be an effective communicator." The quote continues by clearly summarizing exactly how the club achieves this: "In Toastmasters you will hone your speaking skills and you will develop leadership abilities ─ through evaluations, listening, mentoring, serving as club officers, and filling roles in club meetings." Are you working on being an exceptional leader? Toastmasters may be the perfect avenue to achieve this.
We've all met someone in our lives who has struggled with the fear of speaking in front of audiences. For some, this fear and lack of confidence extends to their everyday lives, professional relationships and casual social interactions. Plante pointed out that during his time as a toastmaster, he has witnessed transformation of members who have changed from individuals who were afraid of speaking, to individuals who grew to excel at speech delivery. He acknowledged, however, that participation in speech preparation and other club activities were vital in achieving such milestones. Through various forms of empowerment and encouragement, the club plays a crucial role in improving its members' confidence though frank evaluations, encouragement from other members and applause after every speech. Plante explains how these positive experiences can manifest in members' lives: "All the skills you learn at Toastmasters …will give you that level of confidence that you can go anywhere in this world and be able to approach anything, whether it is at a job interview, speaking to any individual on a social level ─ anything whatsoever."
Emotional Release
I was curious about the content of the weekly speeches that members delivered. I discovered that, they entailed far from just simply educational content. Plante noted that speeches are sometimes entertaining while other times they take on a more personal and emotional note, so much so that some persons have cried after delivering speeches. What's so crucial about his admission? It means that the club offers an important platform for people to talk about important issues that they need to talk about, issues that they can't always freely discuss in other settings.
In her book, 25 Benefits of Talking, Terry L. Wise, a public speaker and author, explains the importance of talking. According to Wise, "Talking about our despair can be cathartic and can serve as an emotional release. At first, it might be draining to express your feelings, but that is far less exhausting than mustering up the energy required to contain all of those emotions" ( www.TerryWise.com/Resources). As such, the benefits of the club are far from just beneficial to members' professional lives, but also their emotional wellbeing.
Having learnt about the benefits of being a toastmaster, would you care to join "The Toast"? If you're 18 and over, meet the Toastmasters every Wednesday from 5:30p.m. to 7:00 p.m. on the sixth floor of the Francis Compton Building and join an organization of dynamic communicators and leaders who do so much more than teach members how to speak.