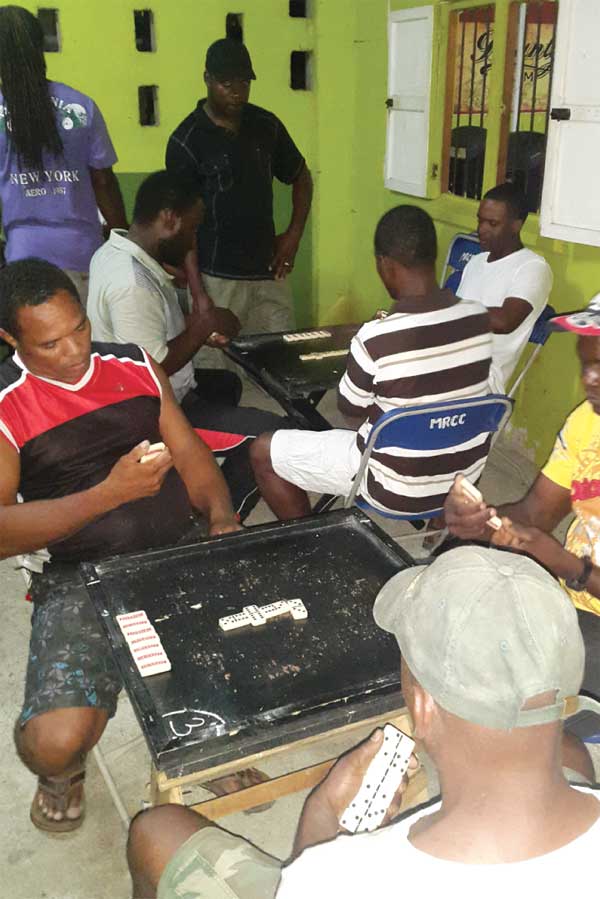 THE loud noise and hard slamming continues at Kool Vibes in Micoud from 7:30 p.m. this evening in the Mon Repos Masters Club Mokai 3 Hand Team Domino Competition with two exciting games.
In Group A: M & N Restaurant & Bar, Mesic's Bar and Sarah's Place will do battle; while in Group B: Ocean View, Cool Vibes and Gaston's Bar will face off with each other.
Meanwhile, the competition continued on Thursday night with two matches. In Group A: Marry Me Disco dictated the pace from the first set and maintained it throughout the match, leaving their competitors M & N Restaurant and Bar and Vegas Bar to fight for second place. Scores in the match were as follows: Marry Me Disco 84 points, M & N Restaurant and Bar 72 points and Vegas Bar 65 points.
Group B continues to have some thrilling encounters. The sixth and final seating drew the attention of the majority of the supporters and players who were at the game. This seating started off with Bab's Bar not being in contention for the top spot on the night, but they were instrumental in stealing joy from both Bell Gal's Place and Ocean View.
This was done through some crafty plays that allowed Bab's Bar to control the score board and keep both teams on equal number of points. The end results are as follows : Bell Gal's Bar 72 points, Ocean View 72 points and Bab's Bar 56 points.