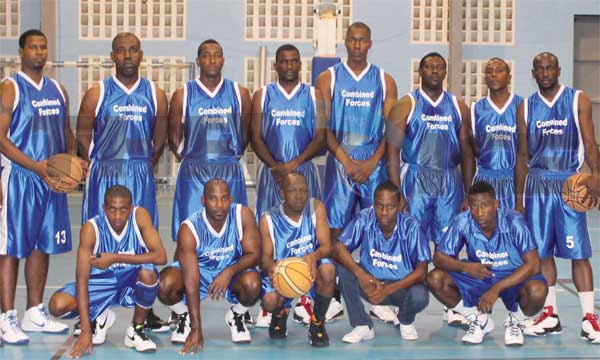 IT'S another double header this evening in the Commercial League / Chamber of Commerce Basketball Tournament currently being played at the Beausejour Indoor Practice Facility .
In Group B from 6:00 p.m. Goddard Group plays Lewis Industries, while in Group D, Renwick and Company will be up against Anse Chastanet Ballers from 8:00 p.m.
Lewis Industries and Anse Chastanet will be hoping to make amends after losing their opening encounters against Digicel and Sandals Resorts respectively.
Last evening at the same venue in Group A, the St. Lucia Fire Service took on Insurance All Stars, while Sandals played Windjammer Landings. Upon press time there was no word on the scores.
Meanwhile, on Wednesday the Royal St. Lucia Police came up against the undefeated Media Ballers. In a highly anticipated match-up, the policemen were looking to bounce back from their tough loss last week to Bank of St. Lucia. From the start, both teams were looking to impose their will on the other by changing pace and strong interior play, but it won Police who led at at the half time whistle, 43 – 36.
On the resumption Police managed to secure the lead over the experienced Media Ballers due in who were plagued by turnovers. Police's balanced offensive attack and up-tempo style overwhelmed the media and ultimately secured the win 72 – 64.
The KFC player of the game was the RSLPF's Amil Octave with 15 energetic points. For the Media, Veteran player Germaine Thomas was in good form with 25 points 10 rebounds and 4 steals in the loss.