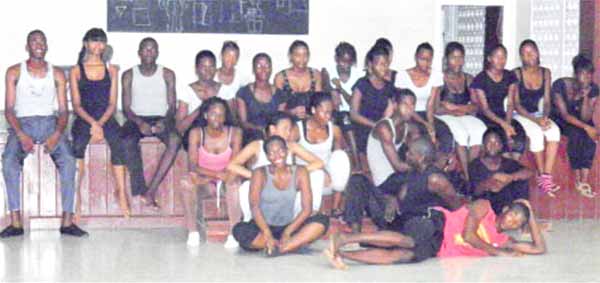 SAINT LUCIA is sending a team of 26 to this year's regional arts festival CARIFESTA taking place in Haiti from tomorrow.
The contingent will be led by Senator Dr.Kentry Jn. Pierre, the Parliamentary Secretary in the Ministry of Creative Industries and comprises if a mix of tested veterans of the stage, young theatre enthusiasts and talented dancers who have been involved with theatre and dance in a number of locally and regionally produced and performed productions.
Saint Lucia's representation in CARIFESTA XII will be in the area of theatre, dance, film and poetry reading. For theatre a play "An KwiDouvanJou" written by Michael Fontenelle will be featured, and in dance a production entitled "Poetry in Motion" by the Silver Shadow Performing Arts Academy led by Barry George, plus four main entries in the film category including the documentary POETRY IS AN ISLAND , 21 DAYS, TINY and GROUND ZERO.
A part of the delegation pieces being performed at CARIFESTA XII will pay tribute to Laureate Derek Walcott especially in the area of poetry reading, film and the theatrical dance production.
CARIFSTA has fused all forms of expression of Latin America and the Caribbean since 1972 and as a result, it has become a major multicultural and international event that increasingly attracts countries from other continents.
CARIFESTA celebrates diversity and similarity; talent and brotherhood. It gives artists the opportunity to discuss, share experiences, learn from one another and share their knowledge and traditions.
All men and women are alike in their beauty. Armed with this strong belief, Haiti opens its doors to welcome the Caribbean and the world.
CARIFESTA XII activities will be held in five cities across the island: Port-au-Prince, Jacmel, Cap-Haitian, Gonaives, and Cayes. All disciplines will be featured: dance, cuisine, fashion, cinema, visual arts, literature, music, theater, arts and crafts.
The delegation is expected to leave for Haiti today to arrive Haiti in time for the most anticipated opening ceremony tomorrow in Port-au-Prince which features Haitian artists and groups such as Emeline Michel, James Germain, ErolJosué, BethovaObas, Jerrie Longchamp, Carole Demesmin, the Lynn William Rouzier Dance School, Ballet Bacoulou, AyitiChoeur de femme, Tabou Combo.
Among the foreign artists are, the Barbadian Allison Hinds, Julia Varis an artist well known in Mexico, Ophelia Marie of Dominica and, Biggie, an idol in Barbados.