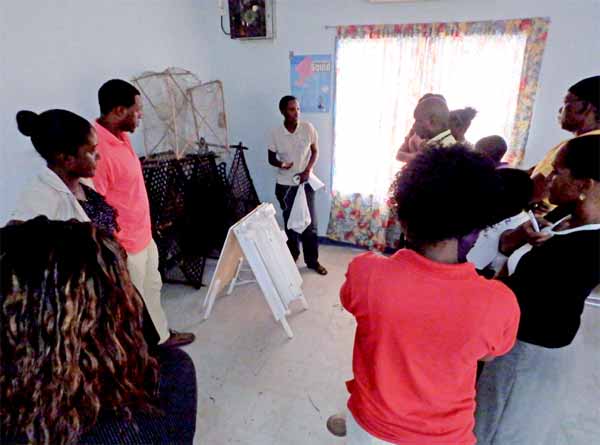 THE Saint Lucia National Trust conducted a one-day workshop on Clean Energy and Energy Efficiency (CEEE) in the South last Thursday at the conference room of the Vieux Fort Fisheries Complex.
The main objective of the workshop was to provide participants with useful information on CEEE in Saint Lucia and give practical guidance as potential consumers of CEEE technologies including lighting systems, appliances, building construction material and design.
The Trust says it is aware that there are significant advancements in CEEE locally but the public is still largely unaware, hence, citizens, credit unions, church groups, schools, town councils and other local groups from the Vieux Fort area were targeted to participate.
The Trust also believes that hosting such an event will assist the public in making wise choices as it relates to selection of CEEE related goods and services.
This initiative is one component of the project "Building Sustainability of the Coastal Communities of Vieux Fort, Saint Lucia and the Pointe Sable Environmental Protection Area (PSEPA)" being implemented by the Trust, with funding support by the United States Government through the Organization of American States (OAS) under the 'Sustainable Communities in Central America and the Caribbean Project – Phase II'.
The activity was undertaken in partnership with the Ministry of Sustainable Development, Energy, Science and Technology and local suppliers of EE products and services, to ensure meaningful dialogue among workshop participants.
The Trust has thanked these partners for their contribution, and also encourages participants to apply their newly acquired knowledge as consumers and more importantly share this information with members of the wider community.