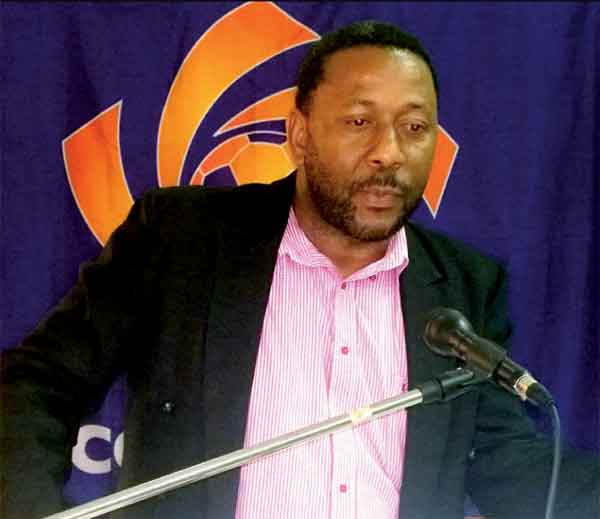 THE Phillip Marcellin Grounds in Vieux Fort will come alive with top class football next week as the St. Lucia Football Association is set to host the 2015 Windward Islands Men's Championship.
SLFA president Lyndon Cooper made the official announcement at a press conference held at the Palm Haven Hotel.
The tournament will be played on May 12, 14 and 16 with two games being played each day. The PMG was recently upgraded and re commissioned with lighting with help from the People's Republic of China on Taiwan to a tune of $2.6 million.
The timing of the tournament is ideal, coming weeks ahead of St. Lucia's home and away FIFA World Cup Russia 2018 qualifier against Antigua and Barbuda.
It will give head coach Francis Lastic the opportunity to fine-tune his team with matches against Dominica, St. Vincent and the Grenadines and Grenada.
St. Lucia are defending champions, having won in Dominica last year. They beat Dominica 2-0, Grenada 1-0, and drew 0-0 with St. Vincent and the Grenadines.
The SLFA Boss said, "We had some issues with the logistics, but we are pleased that everything has fallen into place, and we are looking forward to having a great tournament in Vieux Fort next week."
This is the third edition of the revived men's tournament, under the auspices of the Windward Islands Football Association.
The tournament is sponsored by the St. Lucia National Lotteries Authority, with support from The VOICE Publishing Company.