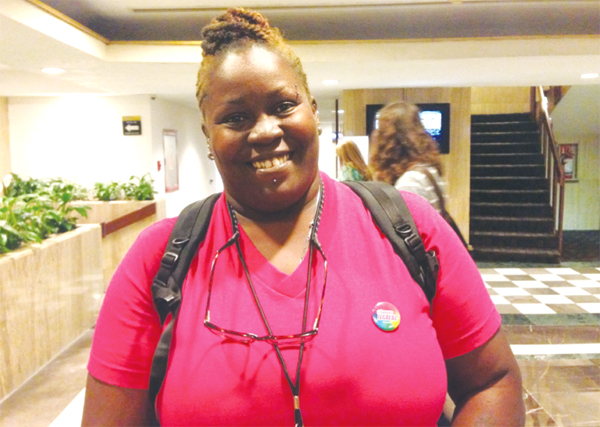 FOLLOWING a very successful human rights sensitisation with the Royal Saint Lucia Police Force in 2014, United and Strong is extending efforts to other law enforcement and community service providers.
An exercise here this week focused on officers from the Air and Sea Ports, Customs and Corrections. It also included members of civil society who may have occasion to interface with law enforcement on behalf of their community.
Human rights lawyer and activist Maurice Tomlinson facilitated the session, along with his spouse Tom Decker, a trained police officer and instructor. The duo also conducted the first exercise, which spanned the RSLPF from the Commissioner of Police to new recruits.
Executive Director of United and Strong Kenita Placide said: "This training is important to continue to re-emphasise the need for better community policing and ensure the basic understanding of human rights is the foundation of policing in Saint Lucia. This training happening in Saint Lucia now, happened in Barbados last week and hoping for the rest of the OECS in the coming months is just a small piece of United and Strong's advocacy and education to reduce incidents of discrimination and achieve equality for all."
U&S hosted the exercise in partnership with the Canadian HIV AIDS Legal Network, AIDS Healthcare Foundation, the British High Commission, CariFLAGS and the RSLPF.
During the sensitisation, selected participants engaged in a "training of trainers" session to prepare them to instruct their own cohort, ensuring the continuance of the learning. In the long term, this is expected to result in a more humane and professional law enforcement, a reduction in stigmatising behaviours and a generally healthier society.