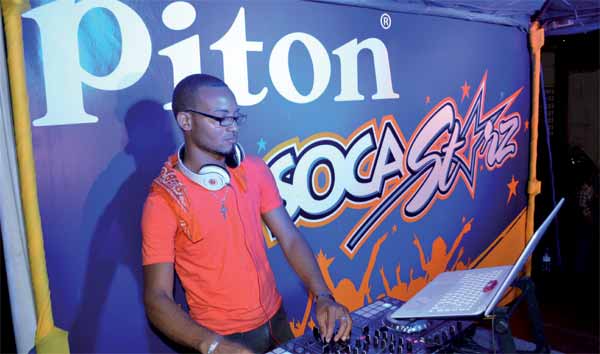 THE much anticipated launch of Piton Soca Starz 2015 took place last Friday during the popular Gros Islet Friday Street Party with the second leg of competition following immediately the next day in Micoud.
Now in its sixth year, the competition scouts talent island-wide for the future soca star and is a staple on the Saint Lucian Carnival calendar.
Unlike previous years, after six preliminary rounds and two semi-finals, the final winner will take home a grand prize of $10,000.
During last Friday's launch at Gros Islet, participants sang a cover song while there was the option to sing either a cover or original song in the second round in Micoud. This year's judges are Toni Nicholas (Head Judge) and Francis 'Leebo' de Lima and Courtney 'Curty' Louis for all stages of the competition.
Piton Brand Manager, Rohan Lovence said: "We have raised the quality of the event as we intend to make Piton Soca Starz a competition with a difference. Inappropriate lyrics and performances are not allowed and all songs are evaluated before they are performed. We have a large number of participants in this year's competition and their excitement is at an all-time high."
As is customary, the competition is held through various locations island-wide with the next venue set for Aux Lyons Bar on Saturday, May 16.