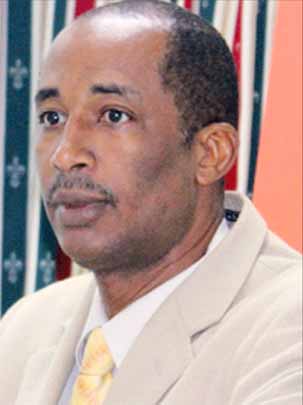 THE St. Lucia Youth Business Trust in conjunction with the St. Lucia Chamber of Commerce, Industry and Agriculture in an effort to contribute to the development of young business owners is seeking to host a "Green Economy" presentation.
This will be held on Thursday June 18 at the Chamber of Commerce, Industry and Agriculture's Conference Room.
The objective is to encourage young entrepreneurs and small business owners to integrate environmental consciousness into their operations.
The speaker will be Mr. Crispin D'auvergne, Chief Sustainable Development and Environmental Officer of the Ministry of Sustainable Development, Energy Science and Technology. The Chamber said that as a seasoned professional in the field of Environmental Change, Ocean and Coastal Zone, Chemicals and Waste Management, Environmental Education and Awareness, Environmental Policy, Reporting and Sustainable Development , d'Auvergne was well placed to impart critical information, ideas and approaches on the topic.
The Green Economy Workshop is a free event and the Chamber invites all small business owners, young entrepreneurs and potential entrepreneurs to attend. This will be held at the Chamber of Commerce conference room from 5:00 p.m. to 6:00 p.m. Interested persons are encouraged to register and reserve their seats by emailing slybtslu@gmail.com or calling 452-3165.