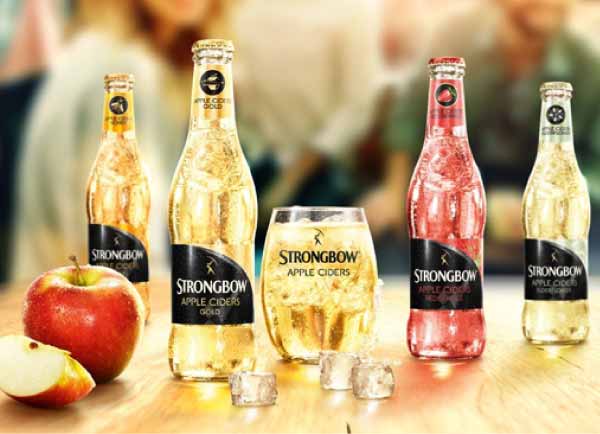 CONGRATULATIONS Saint Lucia! You have shown that when it comes to being on the cutting edge for taste, choice and the thrill of exciting new flavours – you have hit the bulls-eye. Clearly, you have made Strongbow Apple Ciders the apple of more than just your eyes, but your discerning taste buds too.
Coming into the first quarter of 2015 the demand for Strongbow Apple Cider has surpassed all of expectations. Strongbow Apple Ciders, distributed by Windward and Leeward Brewery Ltd. comes in four exciting flavours: the original Strongbow Gold Apple Cider, Strongbow Apple Ciders Honey, Strongbow Apple Ciders Red Berries and Strongbow Apple Ciders Elderflower.
"As the demand for each new flavour has grown, we have tried our best to keep replenishing our supplies to your favourite bars, restaurants and retail outlets-which often times end up being a race to the tape with our consumers." The company said, adding.
"And so with the upcoming seasons of good-times – Jazz, Carnival, summer – we are working tirelessly to ensure that we replenish all of our stock to keep you our consumers happy, as you indulge in the most refreshing taste of Strongbow Apple Ciders."
Be sure to make your mark too on our Strongbow Urban Orchard, coming to a venue near you soon.
Strongbow Apple Cider offers a balanced, crisp apple taste that captures the sweet and tart notes of the Golden Delicious apple. With over 125 years of cider-making heritage, Strongbow offers a distinct kind of refreshment from other ciders with these new flavours. It is also a captivating alternative for sparkling wine and champagne lovers and can be used as a celebratory drink at weddings, birthdays, anniversaries – in fact any occasion.
"Thank you once again for helping us make our mark and yours too, on one of the greatest Cider traditions, Strongbow Apple Ciders," a release from the Brewery said.