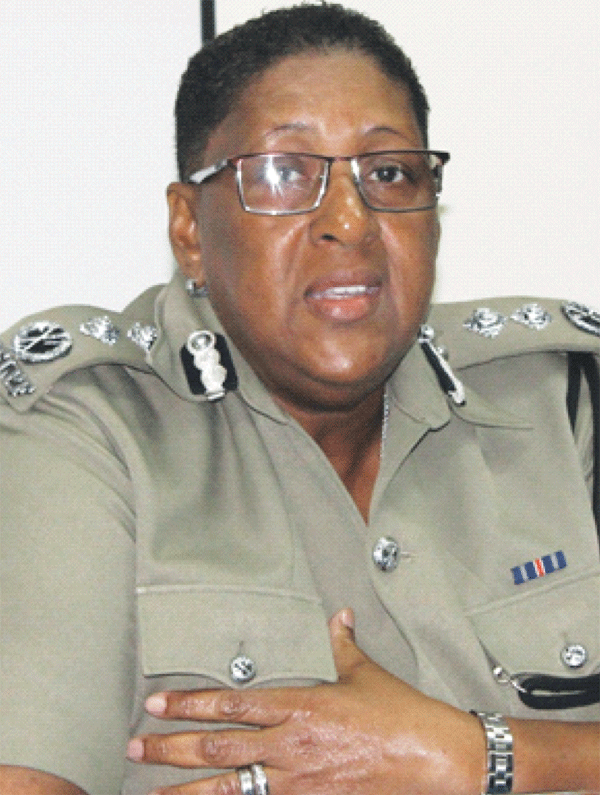 ONE of the four people charged for human trafficking earlier this week has now been charged for the offence of money laundering.
Iftekhar Ahmed Shams of Bonne Terre, Gros Islet was formally arrested by officers from the Major Crimes Unit around 1:14 p.m. on Tuesday and later charged for the offence.
Police say Shams allegedly laundered EC$706, 584.18 on Thursday, February 19 this year at Bank of Nova Scotia's Rodney Bay branch.
Shams' new charge was preferred on the same day that Acting Deputy Commissioner of Police, Frances Henry, held a press conference at police headquarters, when she said that Shams and three others — Koushal Kumar BatukbhaiChadasama, Ashwin Kanji Patel and Gurjeet Singh Vilkhu, all of Bois d'Orange – had been charged for human trafficking.
The charges against Shams and the other three people now in custody at Bordelais Correctional Facility stem from an alleged scam that offered tertiary level education at Gros Islet-based Lambirds Academy.
Last week Friday, police conducted early morning raids at six locations in the north of the island after a group of students of Indian and Nepalese nationalities made a formal complaint to police. In some instances, students reportedly paid as much as US$12,000 in costs associated with pursuing higher education at the institution.
Henry said on Tuesday that 60 Indians and Nepalese nationals were identified during last week's raids, 24 of whom "had to be relocated to more suitable conditions". She had also indicated that more charges were likely to be brought against those taken into custody as well as other people police were seeking.
For now, police continue to piece together their case, with Henry describing the matter as "a very active investigation". Thus far, The VOICE has been unable to get a comment from anyone associated with Lambirds Academy, including students. Nevertheless, Henry said on Tuesday that police are cognizant of what might have been the motivation for the foreign nationals now finding themselves in limbo.
"Seemingly, what lured these individuals here was the pursuit of education," Henry said. "They were lured here in pursuit of becoming citizens of this country. They were lured here in terms of acquiring a skill which would place them into certain jobs even outside of the region. What was purported was that there was the establishment of an accredited institution which would have been able to provide to them the requisites needed to fulfill the mission that they were after and, of course, as we indicated, that underlying all of this was the pursuit of academic excellence."
When contacted by The VOICE yesterday, the Royal Saint Lucia Police Force's acting Press Officer, Senior Constable Zachary Hippolyte, said the ages and nationalities of Shams, Chadasama, Patel and Vilkhu could not be made available.
The four accused made their first court appearance last Monday and are expected to return to court on March 11 for a case management hearing on their human trafficking charges. However, it remains unclear as to when Shams' money laundering case will next be heard in court.
On the website, zoominfo.com, Shams is listed as Dr.Iftekhar Ahmed Shams, Managing Director of Lambirds Academy. The company description reads as follows: "Lambirds Academy – provide world class exclusive training and education on trade, professional & vocational courses with assured job lacement."
While the institution's local address is listed simply as Saint Lucia, another address for Lambirds Academy is listed on the same website: 6186 Grove Date CT Suite 200, Alexandria, Virginia 22310, United States. Shams' employment history is also listed as Lambirds Academy's President and Chief Executive Officer.