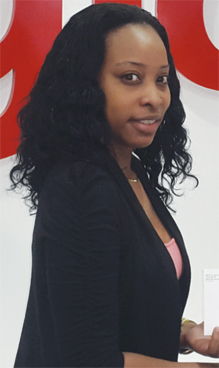 AS Digicel customers continue to enjoy great value through the continuous talk, text and data promotions, a new exciting promotion has been launched to allow every new and existing customer the chance to get their bills paid plus free groceries from Digicel.
Realizing that most individuals after the Christmas season will find themselves struggling with their finances and trying to catch up on unpaid bills Digicel has launched a "Stress Free" Promotion for its customers. The promotion is simple, hassle free and gives all customers the opportunity to enjoy a stress -free January. At the end of January two lucky Digicel customers will be rewarded with free groceries and also have their bills paid by Digicel.
Qualifying to win with Digicel is always simple and easy. Customers simply need to top up with $10 or more, pay their postpaid bill in full and by the 26th January or just sign up for a Data Lite plan to qualify to be one of two to win $500 worth of groceries and their bills paid for by Digicel.
Marketing and Communications Executive Fiona Smith commented: "Digicel is committed to supporting customers and their families; and providing them with best value promotions is a top priority of Digicel, and one of the many ways that we help support our customers. We do understand that January is usually a difficult month and are here for our customers to assist them in making ends meet. The majority of our promotions at Digicel, provides customers with the chance to win cash to help them maintain their financial independence and allowing them the opportunity to better take care of their families."
Said Smith: "This January don't get overwhelmed by your bills; relax and enjoy a stress-free January with Digicel. To qualify for a stress-free January customers can simply top up their Digicel phones with $10 or more, pay their postpaid bill in full by the 26th January or sign up for a Data Lite plan!
"Customers can be sure to look out for another exciting Digicel promotion in February."