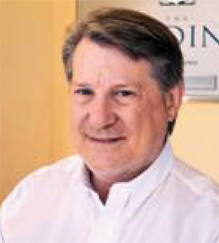 THE owners of The Landings St. Lucia, an all-suite, luxury villa Caribbean resort, have acquired the assets of the insolvent development company associated with property, paving the path for a brighter future at one of the island's leading hotels.
Recently named the best hotel in St. Lucia for the second consecutive year at the World Travel Awards, The Landings St. Lucia announced that the more than 140 owners of the resort have successfully pooled their resources to create a fully owned, operated and managed hotel and residence community.
John Copeland, Executive Director of The Body Corporate who headed a consortium to acquire the developer's US $11 million in assets, said the acquisition allows the new management team to fully focus their energies on upgrading the guest experience at the already highly-rated resort.
"It's been a lengthy road to get this uncertainty behind us," said Copeland "but it's also been a blessing in disguise because we can now complete our development plans sustainably without pursuing the original goal of doubling the size of the existing accommodations."
The St. Lucia- and U.S.- based Copeland, himself an owner at The Landings, said future plans call for lower density growth in new accommodations, but greater investments in guest amenities as the hotel aims towards offering genuine five star service. "There are very few places in our hemisphere where you will find this combination of luxury and value," he said.
With 85 of the 146 spacious and fully-loaded designer suites in the current rental pool, The Landings has recently introduced a premier concierge service, butler service and new restaurant as well as upgrades to its watersports facilities. A new retail shop, deli and laundry are on the cards.
"We are really our own brand now and we have a clear strategic plan," the American businessman reported, noting that he has been energized by a dynamic board representing "captains of industry" across the Caribbean, the U.S., Canada and the United Kingdom.
The luxury resort recently appointed experienced hospitality executive Kashmie Ali, who has spent 25 years in corporate leadership, to the post of managing director.