THIS Christmas, St. Lucians can "Go for Gold" by fuelling up with Shell V-Power or Shell Diesel to receive gold and silver coins redeemable for fabulous seasonal prizes, plus the chance to be one of two grand prize winners of EC$5,000 cash.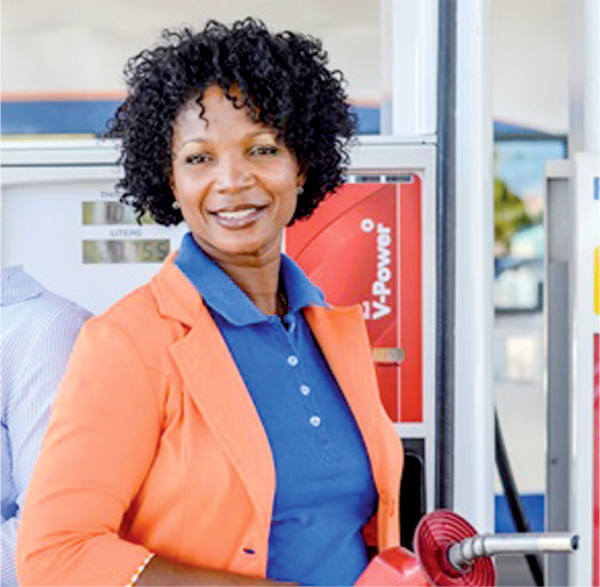 Deborah Edward, Sales and Marketing Manager, SOL EC LTD., the licensed operator of Shell Service Stations in St. Lucia, said the Yuletide season was the perfect time to celebrate loyal customers with "gold and silver".
"We want to celebrate with our customers and to fittingly give back to them for their continued support. We also hope that by using Shell V-Power gasolene and Shell Diesel, motorists can have a more joyful driving experience during the holidays and all year round," Edward said.
Edward said Sol was passionate about offering quality, high performance fuels and encouraged customers to keep using Shell V-Power which features a unique double action formulation designed to actively clean your engine and reduce friction to help deliver more power throughout the life of the vehicle.
Customers receiving silver coins can redeem them for gifts including ham or turkey vouchers, phone vouchers, top-up cards, chargers, tote-bags, utility tools, and KFC snack boxes. Gold coins are exchangeable for vouchers of $25 in free fuel, or for cash prizes of $500.
The promotion runs from November 24 to January 16 and customers can check the prize menus posted at Shell Service Stations to see how many coins are required for each prize, or visit Facebook.com/solpetroleum for details.
Sol uses the Shell brand under licence across its regional Shell Service Station network and is the sole distributor of Shell's fuels and lubricants, which are fully backed by Shell's world-class technical expertise.