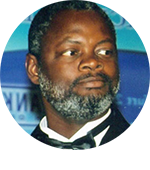 A good friend of mine sent me a document he found while doing some cleaning of his archives. It was a book written by Mr. Leonard St. Hill entitled MANIFESTO ONE-THE LAND written in 1972, and speaking about his exploits in St. Lucia over a period of years ending in 1970. We are talking about 44 years ago. I was amazed at the depth of thought in the development of the various proposals and I must say he should be given St. Lucia's highest honour for his outstanding contribution to the development of St. Lucia. He stands tall as a true genius.
At the end of the book, Mr. St Hill gives a history of his education and of significance is his training in Civil Engineering, and I then understood why such salient and critical recommendations were generated. Unfortunately engineers still do not get the respect due, Manuel Pelligrini is more known for his exploits as a coach of Manchester City as against his work as a civil engineer.
The Recommendations of Mr. St Hill in 1970 can be summarized as follows:
1. Establish a Physical Planning Department
2. Separate the functions of Central Planning from the Housing Authority
3. The participation of commercial banks, Insurance companies and private developers should be encouraged through tax exemptions incentives to assist in the provision of housing
4. Development of serviced lots through subsidy
5. The number of principal towns should be reduced to four, with the urban populations concentrated in these areas thus creating the easier provision of services and public utilities
6. Castries be maintained as the administrative centre
7. Faux a Chaux be reclaimed for industrial purposes
8. A new wharf should be constructed along the Public Works Dep't
9. Vigie, La Toc, La Pansee be redeveloped as residential suburbs
10. San Souci Plan to make provision for preservation of the natural landscape features, the provision of a commercial hotel site, marina, shopping centre, school sites and residential development at high density
11. Basic one way traffic pattern be adopted to facilitate segregation of pedestrians and vehicular traffic, car parking and the preservation of the scale of development in Castries
12. One public transportation system should be organized for the whole island for convenient and expeditious travel between principal unban centres and rural settlements
13. A highway should be built between Vieux Fort and Castries by the shortest and most economical route,
14. A trunk route should be established between Mabouya Valley and Soufriere
15. A Monorail linking the North to Vieux Fort.
I would wish to examine these proposals looking back over the last 44 years. The establishment of the Physical Planning Department proved to be a huge success as St. Lucia is way ahead of most Caribbean states in development planning. Despite the occasional criticism, the Development Control Authority possesses a very experienced and professional staff that has done excellent work over the years. Sound Proposal by Mr. St Hill generating excellent national good.
Similarly, the creation of a Central Planning Unit which has now evolved into a Ministry of Economic Planning and National Development was again a good idea generating excellent national good.
In the area of housing, St. Lucia has missed many opportunities to fully mobilize this important sector. Historically the approaches have been clothed with adhocism, with periods of growth followed by seasons of stagnancy. The growth has not been seen.
I would also say that we have lost Sans Souci in the 44 years. The Sans Souci Plan to make provision for preservation of the natural landscape features, the provision of a commercial hotel site, marina, shopping centre, school sites and residential development at high density, would have made a significant impact in the development of St. Lucia. Instead Sans Souci is now disorganized, striving on one end to stave off commercialization and losing character as a land space. It certainly is a lost opportunity.
On the transportation ideas that were put forward by Mr. St. Hill, I would say that the development of the Castries to Vieux Fort Highway was a good idea. I am not convinced that a route to join Mabouya Valley to Soufriere is feasible, and from an engineering point would prove challenging.
The Monorail is a bit far-fetched, as this is a very costly project which will have great difficulty to pass the cost benefit analysis test. Life cycle cost must be considered in any transportation analysis, and thus the maintenance and operational cost of a Monorail to move such small numbers of passengers is prohibitive, a lofty idea but certainly not feasible.
I do like Mr. St. Hill's ideas on the Central Business District of Castries. The Plan involves creating a ring road along Chaussee Rd, Jeremie Street, Brazil and Manoel. All other east west streets are closed off and converted into gardens or play areas and car parks. The Plan also involves acquiring sites for major car parks in the main shopping district. The north – south streets would be alternate one-way streets. Bridge Street and William Peter Boulevard will become pedestrian precincts.
Undoubtedly, Leonard St Hill was ahead of his time, a man with tremendous vision who helped shape some critical aspects of St. Lucia's development. I have never met him, and only in doing some research on him this week, found out that I know his son Michael very well.
I salute this talented son of St. Lucia and would place his contribution as deserving the highest honour of St. Lucia.