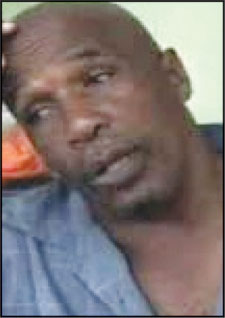 AS three cruise ships, The Jewel of the Seas, Silver Whisper and the Ventura sat berthed at Port Castries this week, the President of the National Taxi Union offered suggestions of an extreme measure that could put a stop to two of the major issues threatening taxi drivers and the nation's main source of income, tourism.
Lucien Joseph has been heard on many occasions complaining about issues plaguing the tourism sector and threatening his livelihood at the same time. Of those issues, piracy and muggings have been high on the list he said, and are in need of immediate attention.
Joseph said upon visiting the tiny island of St. Maarten along with Tourism Minister Lorne Theophilus, he noticed ways in which the island managed to accommodate 1.2 million visitors every year. It was clear he said that some of the methods used could and should be introduced into St. Lucia.
The NTU President said for years, taxi drivers have had to compete with minibus and private hire drivers who "pirate" their jobs and steal tourists away, cutting down on their rightful earnings.
He said another major gripe was the high number of muggings where thieves target visitors at the ports and snatch their belongings just as they leave the port areas.
This, he said was a major embarrassment and drastic measures needed to be implemented to put a stop to it all.
Joseph has suggested that the section of Jeremie Street near La Place Carenage should be closed for at least four to five hours on days when cruise ships are berthed at the docks of Port Castries.
Recognising that it would be a costly initiative that wouldn't sit well with many, Joseph said; "If you are going to spend $40 million on the tourism industry and you cannot protect your investment then it doesn't make sense to spend $40 million. The government must know what they want and must understand that right now the tourism is our main industry and we must protect it. Not everyone will like the decision but when they do it, people will see the value of it. At the present moment, this thing cannot remain the way it is".
Joseph added: We cannot continue calling tourism our main industry and we cannot protect it.
He said, "If they could close the city for carnival for two days, they can do all kinds of things; all we are asking them to do is to close the street so that there can be better access to only taxis and then we can also control what happens to them from here".