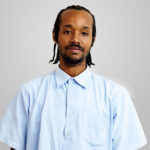 Dean Nestor is from Choiseul but from young adulthood, his years were spent in Castries. He studied at St. Mary's College from 1999 to 2004 and later pursued a college education in English Literature, History and Sociology at Sir Arthur Lewis Community College from 2004 to 2006.
After graduating from Sir Arthur Lewis Community College, he began working as a teacher from 2009 until 2016. He has acquired seven years of experience in the field of education, teaching children from age four to nineteen.
He joined The VOICE team in January 2018 as a reporter.
He is passionate about the Roman Catholic faith, enjoyslearning world history. He is also a conservative who closely follows geo-political events happening throughout the world, writing articles about them on his website.
He hopes to one day author history and poetry books as well as Biblical plays.