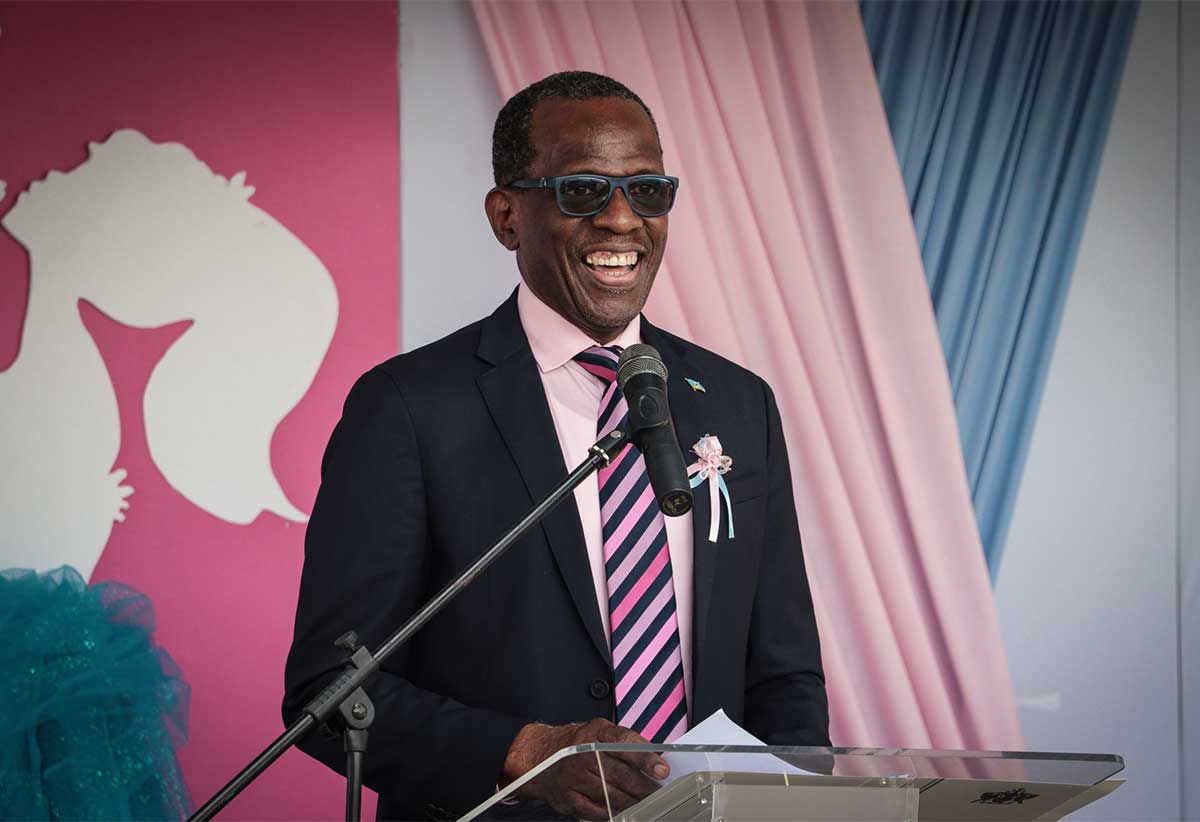 THE government of St. Lucia, having recognised the steady decline in the national birth rate, is currently taking steps to change this undesirable trend.
Prime Minister Philip J. Pierre has announced to the nation that government will provide pre-natal or antenatal care for pregnant women in St. Lucia, as part of the wider goal of providing Universal Health Care for all its people.
I had noticed the decline in the birth rate ever since I was principal of the Roseau Combined School. And in the weekend Voice of St. Lucia of Saturday, 19th October, 200013, I published an article entitled: The Decline in the Birth Rate in Saint Lucia – A cause for serious concern.
In a televised news clip in 2013, the then Director of Statistics, Mr. Edwin St. Catherine, lamented the decline in the population of St. Lucia. In that news item he stressed that 10-15 years prior, St. Lucia recorded approximately 3,500 – 4,000 births per year. In 2013 it was about 2,000 per year.
I have not been able to look up the birth rate of St. Lucia for the last 10 years. However, I have reasons to believe that it's a lot lower now.
Now let us get some insights into the school population of the Roseau Combined
School where I was Principal for several years. In 1990 when I took up the headship of the Roseau Combined School, the school population was 600 students and 21 teachers. When I retired in 2008, the school population was a mere 200 students with 12 teachers. That was a serious decline. The intake of kindergarteners to the school had gotten to an all-time low.
In 1990, the school intake was 75 children who were 5 years old. That was about 3 kindergarten classes. In 1995, five years later, the intake was 50 students for two kindergarten classes.  In 2000, the intake of 5-year-old students was just enough for one class. When I retired in 2008, there was a big of a struggle to register 5-year-old children at the school to make up a class of kindergarten students.
Indeed, it could be seen clearly that there was a decline in the birth rate since the early nineties. And the introduction of Universal Secondary Education did not help the decline. Whereas prior to Universal Secondary Education many students who did not succeed the then Common Entrance Examination would remain at the school. But when Universal Health Care was introduced,
Now to reinforce the point, I wish to look at the Primary school enrolment in St. Lucia I referred to the Government of St. Lucia Education Statistical Digest of 2012 with past trends, present position and projections to 2015/16.
In 1997, the Primary School intake was 31,548 students and 1,175 teachers. That is one teacher to 27 students on the average. In the academic year 2011 to 2012, about 15 years later, the school enrolment had declined to 17, 276 students and 898 teachers, a decline of 45.24% in the student population and 15.83% in the teacher population. The teacher student ratio was 1 teacher to 17 students.
At this point, I wish to advance two main reasons for the decline in the birth rate in St. Lucia.
Firstly, the social and economic situation in our country has taken its toll on our parents. Usually, the local economic takes its root from the world economic context.
As it relates to the social situation, parents are grappling with dealing with children who have become unruly, defiant and demonstrate open aberrant behaviours that are too much for parents to cope with. The social system itself cannot cope with the numerous cases set before it. And so, parents have chosen to pay attention to the number of babies that they bring forth into the world.
Another reason that parents themselves have stated is that the cost of educating a child is prohibitive in St. Lucia. A parent spends about $1,200 to send one child to Primary School for the year; $3,600 if he or she has 3 children to send to school.
Now this is more serious than you think. Let us look at the areas of spending. $345.00 on Primary School text books; stationery and supplies, $97.50; school uniform complete, $268.00; school fees, $60.00 on the average. Break lunch and transportation, $431.20. If my mathematics is correct, it is $1,202.17 per child per academic year. Now that does not include the numerous requests made by the school for Jounen Kweyol, Christmas Party, after school lessons, and several others. Parents today have found themselves between a rock and a hard place.
Now I want my readers to understand that not only that I had been a classroom teacher and then a school Principal, but for many years I have been a parent. Indeed, I am now a grandparent with grand children attending primary school in St. Lucia, and the information I have provided in this article is true and correct.
Indeed, government is destined to change this situation of the low birth rate using a three-pronged approach as follows: (a) making maternal health care available to pregnant women (b) introduction of Universal Health Care (UHC) (c) improving the economic status of our country.
Maternal Health Care is now being introduced as a free service to women through prenatal care.
Now what is prenatal care? Prenatal Care also known as antenatal care is a type of preventative healthcare. It is provided in the form of medical check-ups, consisting of recommendations on managing a healthy lifestyle and a provision of medical information on the pregnancy such as changes in pregnancy, biological changes, and prenatal nutrition including prenatal vitamins, which prevents potential health problems throughout the course of the pregnancy and promotes the mother and child's health simultaneously.
It must be pointed out prenatal screening and diagnosis, plays a part in reducing the frequency of maternal death, miscarriages, birth defects, low birth weight and other preventable health problems.
For several years now, there has been talk of Universal Health Care (UHC). The concept will soon be realised with the upcoming launching of the UHC by the government of St. Lucia. That is free health care will be made available to the people of St. Lucia.
The Minister of Health will lead the charge on those matters on behalf of the government.
Now a herculean effort is being made to improving the economic situation of the country in spite of the limitation of finance. The government has introduced the Youth Economy Programme which has attracted scores of young people and which they now participating in. Other measures have been introduced which promotes economic growth. Already, these measures are bearing fruit. In 2022 the economy grew by 18% which everyone is happy about. We now await the results for 2023.