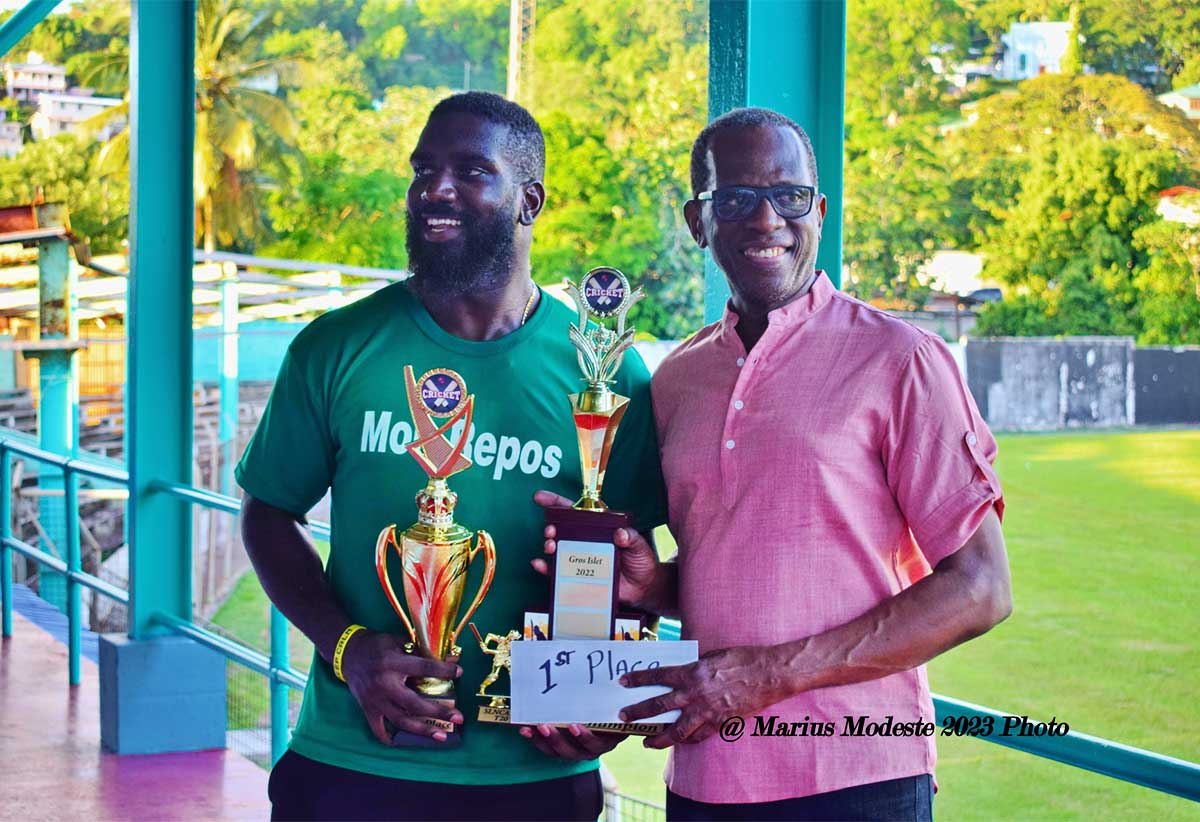 Mon Repos emerged winners of the Prime Minister's Cup 2023 as they defeated Choiseul in the finals, played at the Mindoo Philip Park, on May 28.
The final T20 fixture featured two of the tournament's leading teams and they were well placed for a challenging duel.
In Sunday's encounter, Choiseul took first knock and were dismissed for 141/7, with top scores coming from Vince Smith 50 (30) 7×4, 2×6, Alvinaus Simon 33 (17) 3×4, 2×6.
Hazel Charlery with 2/29 (4 overs), was Mon Repos top bowler, while Marklin Sylvester and Dichege Henry claimed one wicket each ; aided by  three run outs in the process.
Mon Repos skipper Christian Charlery led the charge for his team with a solid knock of 68 (38) 4×4, 5×6, while Sabinus Emmanuel hit 32 (36) 2×4, 2×6 and Keon Gaston 26 (20) 3×4, 1×6 to chase down the target and reach 146/5 in 18.1 overs.
Vince Smith took 2/32 (3.1overs), while Sky Lafeuille, Stephan Theopane and Simon got one wicket each.
Mon Repos won by 5 wickets.
Meanwhile, in the Third Place Playoffs, Central Castries easily brushed aside Micoud in a low scoring encounter.
Summarized scores were as follows:
Micoud – 31 all out (7.1 overs); Dilan John 5/13 (3.1overs), and T Sookwa 2/0 (1over)
Central Castries – 34/4 (4.4 overs) Keegan Arnold 17 (9) 3x; Lance Sammy 2/ 22 (2.4overs), Murlan Sammy 1/11 (2overs).
C Castries won by 6 wickets.