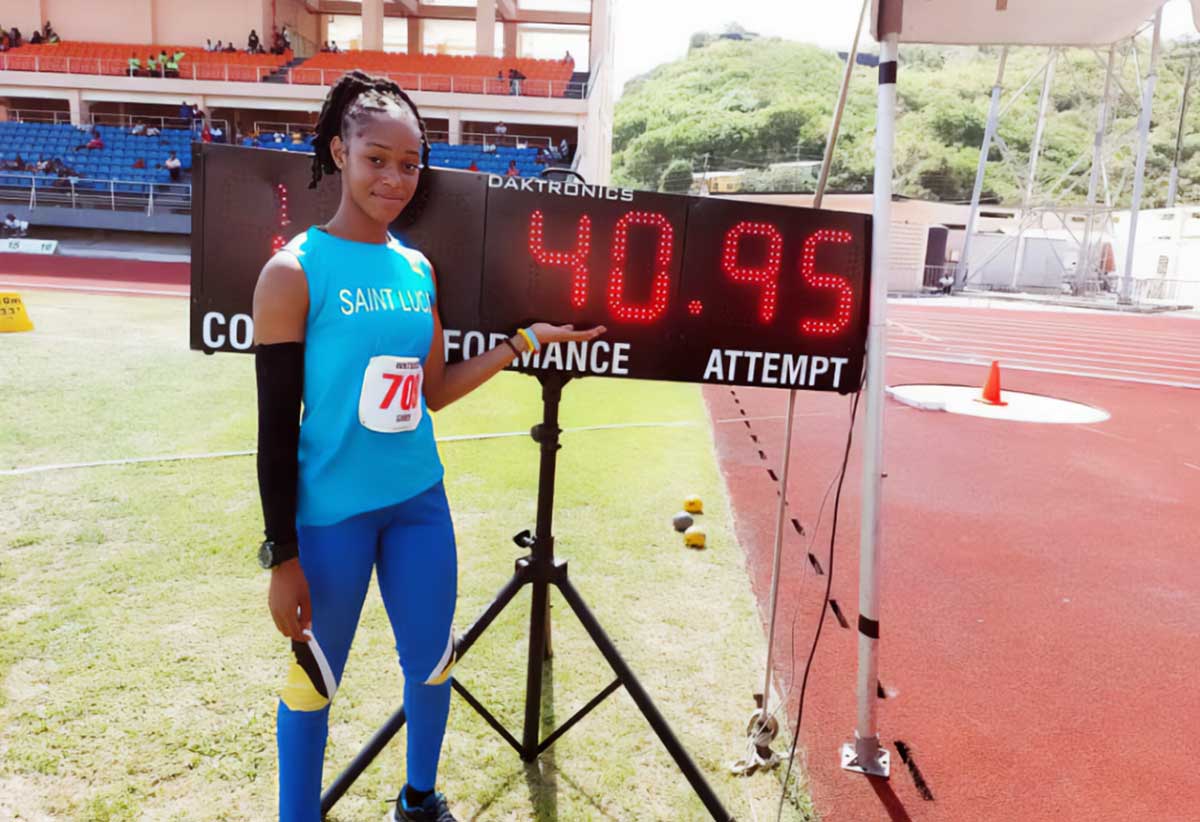 Personnel from the St Lucia Athletics Association (SLAA) have acknowledged the commendable performances of the island's athletes in respective meets, held over the Whitsuntide weekend.
Two athletes won gold medals in their respective meets; with Albert Reynolds in the senior category and Naya Jules in the junior division.
Four athletes represented Saint Lucia at the Meeting de la Martinique in Martinique on May 27 namely; Naomi London, Stephan Charles, Lenyn Leonce and Neville Dupre under the guidance of coach Michelle Rogers.
London ran 11.72s in the women's 100m dash where she finished 4th in heat 2 and 11th overall. In the 100m dash, Lenyn Leonce ran a season's best of 10.40s for 4th in the semi-finals. He was able to advance but due to a false start was disqualified from the 100m finals.
Charles ran 10.63s and was 13th overall; while Dupre ran 17:16.02 in the 5000m for 5th place.
At the Whitsuntide Games in Grenada on May 28 two athletes represented St Lucia namely Naya Jules and Albert Reynolds, with coach Lisa Joseph in company.
Jules came away with a gold medal and games record in the Girls Under-17 Javelin with a throw of 40.95m. Reynolds also won gold with a season's best of 72.11m in the Men's Javelin.
An SLAA affiliate club – Abilene Athletics Club also took a small team to the Whitsuntide Games and performed well. The team consisted of Kayson George, Elanna Norbert, Cleyon Mathurin, Rhianna Martyr, Danita Francois, Paige Anderson, Breinna Talbert, Genevieve Mann, Desma Victor (coach), Kazie George (manager/parent), and Yohanne Mathurin (manager/parent).
The team made up of Danita, Paige, Breinna and Genevieve came away with a silver medal in the 4x100m U17 Girls.
The SLAA congratulates all the athletes that competed and performed overseas, over the past weekend.
"We continue to encourage and support our affiliates in developing their athletes both here and abroad and kudos to Abilene for giving their athletes some much needed exposure," stated an SLAA spokesperson.
Meanwhile, the SLAA also hosted the National Age Group Championships from May 27-28, which drew some exciting performances and results.