On May 20 at a historic occasion the newly formed Saint Lucia Mixed Martial Arts Federation [SLMMAF] presented its first ever mixed martial arts competition.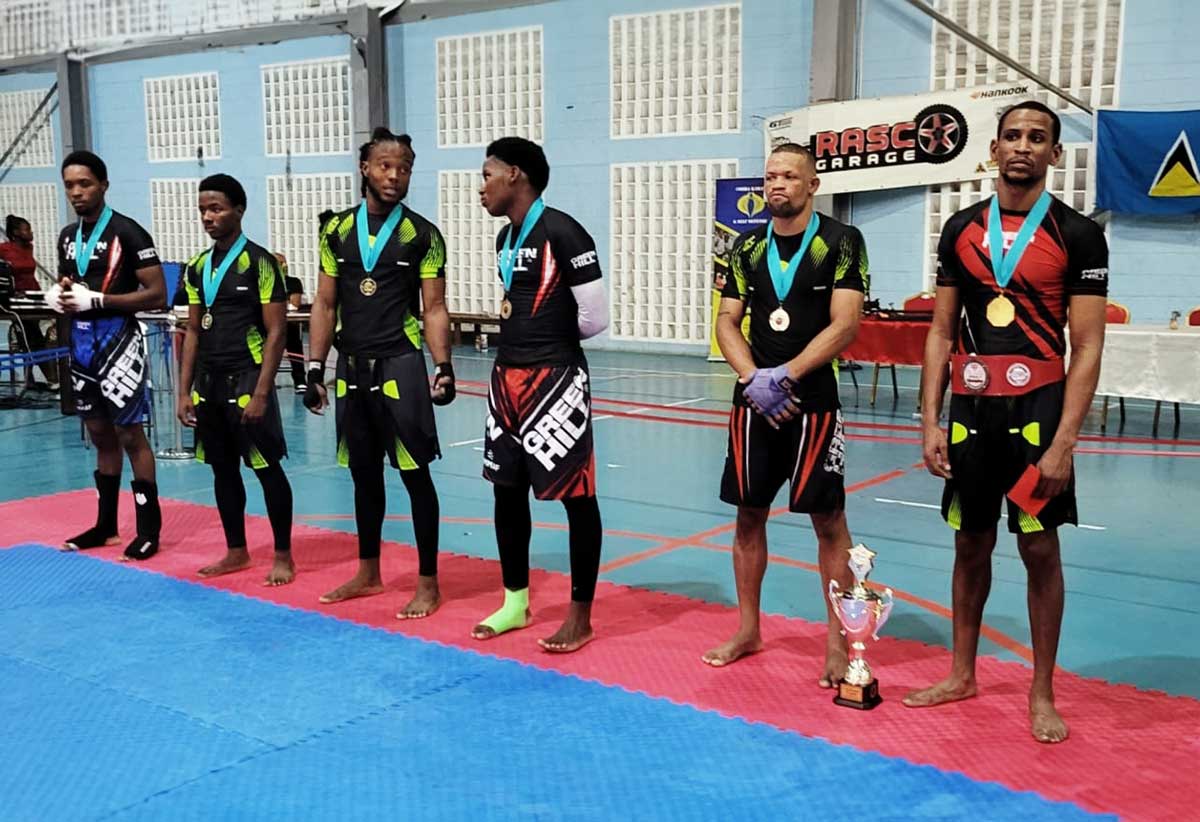 Voltage MMA's Mixed Weight Championship hosted a ground breaking event, which involved six young and exciting fighters from all across the island coming together to showcase their skill and hard work.
These six young men may have come from different places but they all had one thing in common – their love for combat sports.
The event was held at the Beausejour Indoor Facility and while patrons were not present at the event, it was however live streamed on Facebook and garnered quite a bit of attention.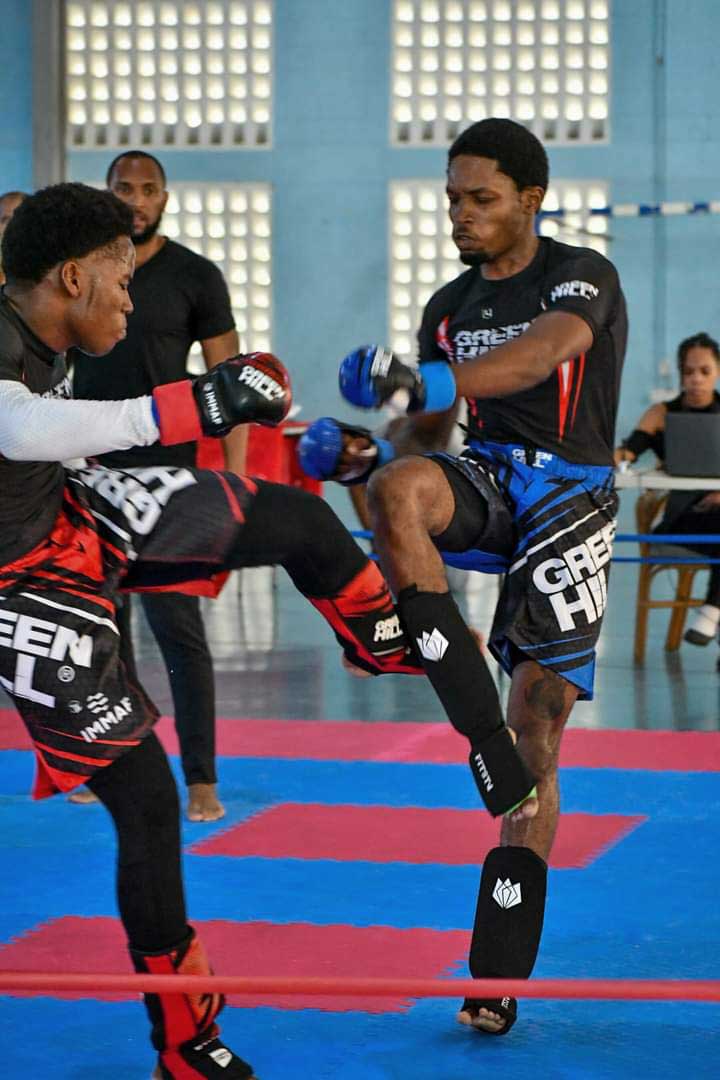 According to event spokesperson, there were not only fights but demonstrations by the world renowned club Cobra Karate and Self-defense, led by Sensei Anthony Leonce as well as Soca Fit and Saint Lucia's Brazilian Jiu-Jitsu team.
It was exciting and competitive with medals, a championship belt and $300 prize money up for grabs. Not only were the responses positive but the request for more similar events were made.
Jason Fraser the Pan-American president for mixed martial arts and the founder of Ruff N Tuff MMA League was in attendance as a representative of the International Mixed Martial Arts Federation (IMMAF). He agrees that the potential for growth in Saint Lucia is vast and key stakeholders, such as the media, government and the public need to support this venture "in order for it to truly grow and put Saint Lucia on the map in combat sports".
Sports Minister Kenson Casimir was also in attendance and was not only excited about this new frontier, but ensured that under his leadership, the ministry will definitely allow the sport an opportunity to grow. On behalf of Saint Lucia, the minister received a donation of equipment worth USD $3000 from IMMAF towards development of mixed martial arts in the country.
Other attendees expressed support for the sport, including Honorable Priest Kailash and Stan Bishop – Public Relations Officer (PRO) of the St. Lucia Boxing Association (SLBA).
The six competitors were Zarrel Alcindor of Combat Sports & Self Defense Club, Klay Dorius of Cobra Karate, Christopher Napoleon of Marvelous Motivation, Jameel Leonce of Cobra Karate, Juneiah Busette of Voltage MMA and Kyghan Mortley a former SLBA boxer turned MMA fighter by way of Voltage MMA.
At the completion of the event, the top three competitors were; Kyghan Mortley former boxer turned MMA fighter for Voltage MMA whose excellent showing of skill and adaptability won him the Gold medal, the $300 prize money and the championship belt. He was awarded the title of Voltage MMA's Mixed Weight Champion.
Juneiah Busette of Voltage MMA won a Silver medal showcasing his strength and Jameel Leonce of Cobra Karate won a Bronze medal with a magnificent performance and a grand showing of heart and a strong will.
An awesome performance by the athletes of Voltage MMA won them a challenger trophy for the first time racking up the most overall points with Cobra Karate and Self-defense coming in a very close second.
An event organizer stated that, while the other competitors did not make the top three spots they displayed such skill and enthusiasm that Fraser was pleased to note that there are great prospects ahead for the sport of mixed martial arts in Saint Lucia.
The SLMMAF and Voltage MMA acknowledge the input from the Ministry of Sports, Rasco limited, Tomty's Northern Rentals, Jason Fraser, and the International Mixed Martial Arts Federation (IMMAF) President Kerith Brown whose unwavering support and assistance for the region made it possible for the development of combat sport in Saint Lucia.