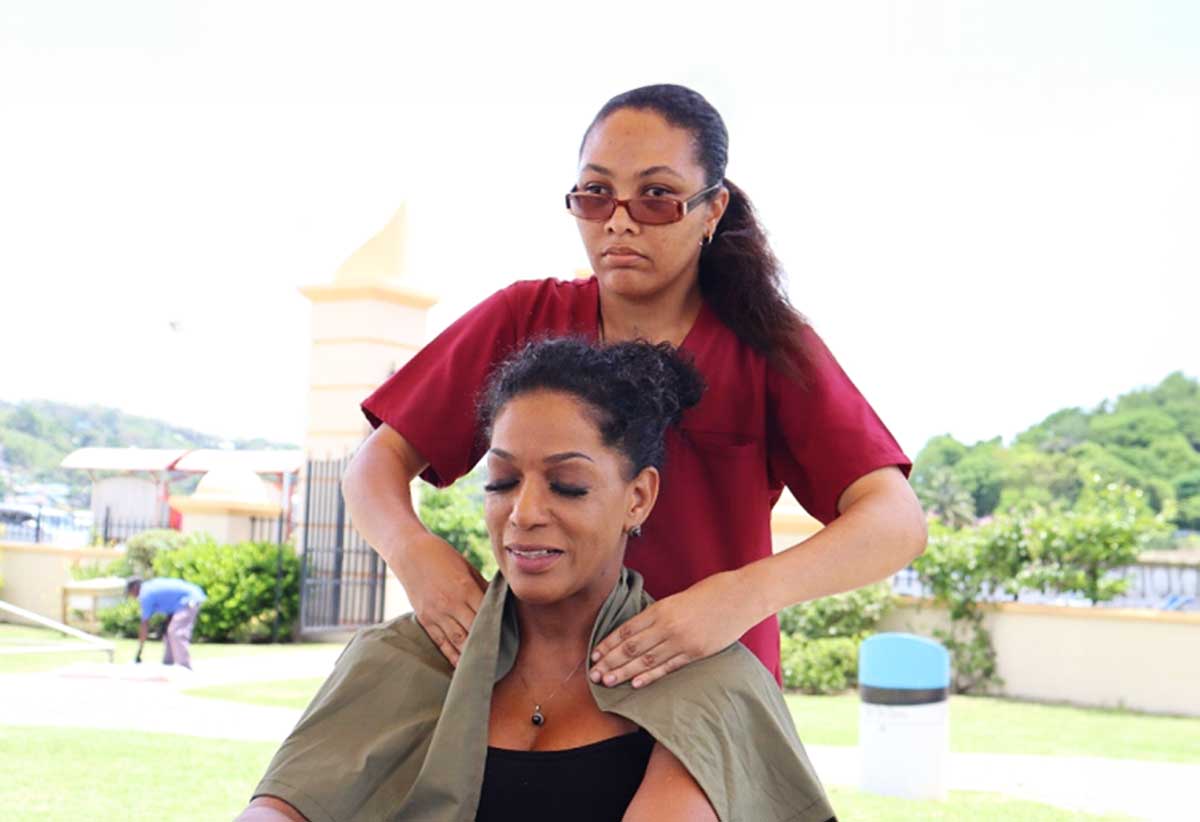 A group of students from the St. Lucia Blind Welfare Association (SLBWA) demonstrated their Shiatsu massage skills at a public exhibition in Castries at the Serenity Park on May 10 and 17 and at the Constitution Park on Tuesday, May 16. They were guided by their tutor, Mr. Akira Tsunakawa, a Japan Overseas Cooperation Volunteer (JOCV), who began his assignment in 2022.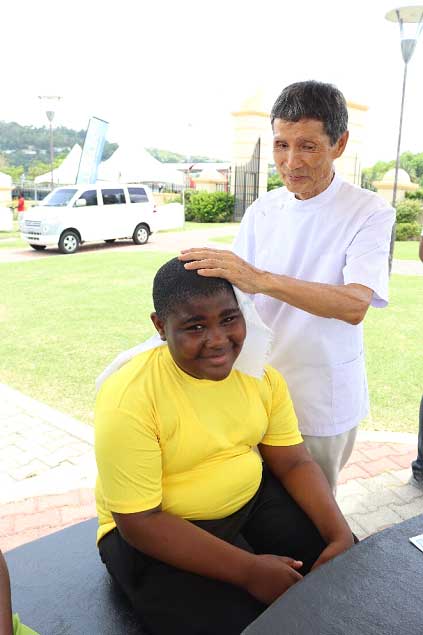 In addition to Mr. Tusnakawa, the SLBWA has also recruited Japanese volunteer Mr. Shuichi Tani. Mr. Tani, who is a public relations professional, is currently assisting in managing the flow of information between SLBWA and the public. This plays a significant role in promoting visibility and raising awareness of the vital role the SLBWA plays in St Lucia.
This all started as an income generating initiative between the Government of Japan's development agency, Japan International Cooperation Agency (JICA), through its JOCV programme and the SLBWA which serves those who are either visually impaired or totally blind.
By all accounts, the initiative has proven to be a success as the students confidently demonstrated their new skills to bystanders and individuals among the 75 attendees who volunteered for the Shiatsu therapy experience. One of the participants, Ms. Priscilla Verneuil, said that her body felt lighter after the Shiatsu massage.
The students completed basic Shiatsu skills with the patient in the prone, supine, lateral and sitting position. Towards the end of the course, Mr. Tsunakawa will start the shiatsu clinical training component after which the course ends on June 30, 2023. The students are scheduled to graduate on July 5 at a special ceremony.