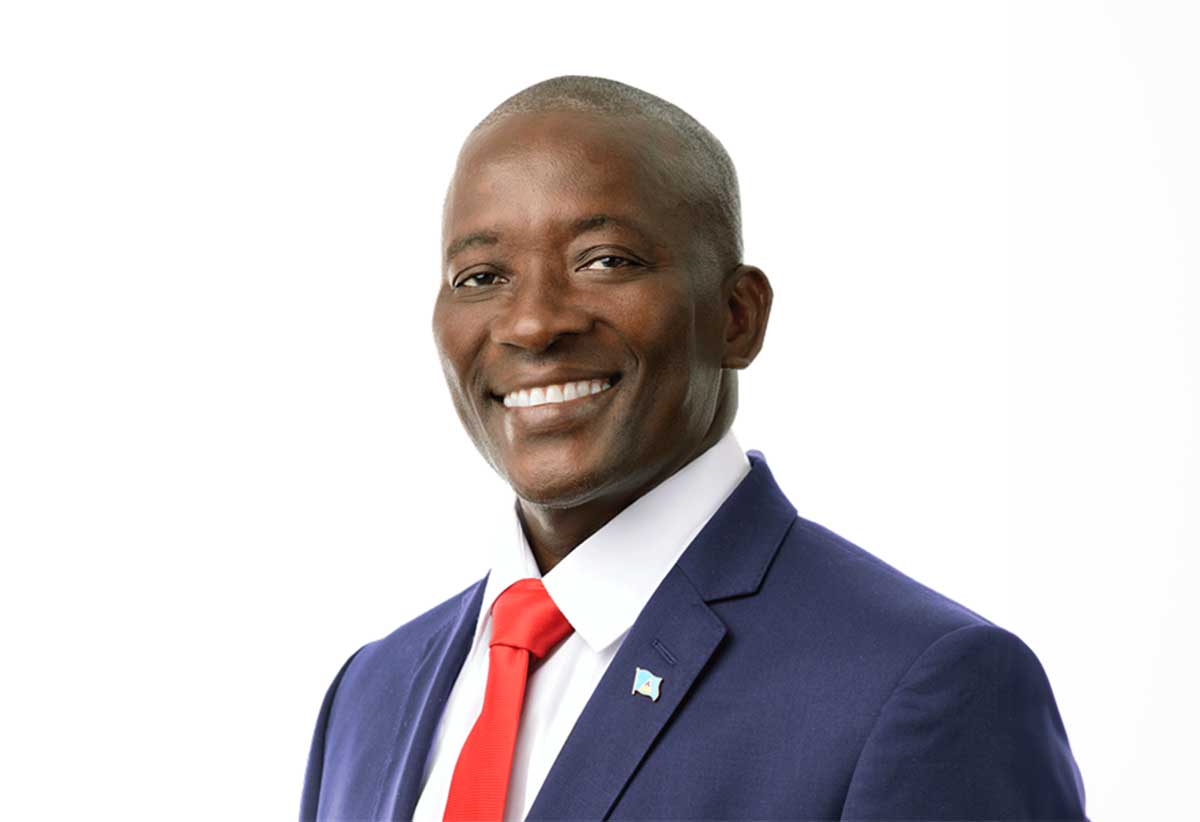 With prospects for diversification in the agricultural sector and measures to help eliminate worrying crop diseases, the minister for agriculture recently met with a group of farmers from the southern district to discuss the matter.
Alfred Prospere recently held discussions with the southern farmers to address concerns and provide updates on the agricultural sector, with emphasis on the need for preventative measures against the Tropical Race 4 (TR4) disease affecting banana plants.
Taking a proactive approach to better deal with the issues affecting the group of farmers from Grace, Vieux Fort, the minister convened a meeting in an effort to foster dialogue and to allow the farmers to express their concerns.
Minister Prospere highlighted the key aspects of the meeting, which included access to markets, farm labour, and the availability of affordable agricultural inputs.
"They also raised concerns about diversification and the need for our farmers to be more engaged (involved) in diversifying rather than focusing on bananas or a single crop," he said.
The minister stated that he was pleased with the developments, as these discussions fall in line with the ministry's agenda "because it's the direction that the ministry is going. There is a cacao project that we are pushing, because there is a high demand for cacao. There is also a very good emerging sea-moss sub sector …and we are really hoping that we can get our farmers to buy into it and engage in that kind of activity".
He noted that there is also "tremendous opportunity" to garner income from honey production, since government has allocated financial resources "to the ministry, to be able to push that sort of area (initiative) in agriculture".
Taking into account the challenges associated with climate change and other extenuating factors, Prospere said, it was an important meeting as government is aware of the factors affecting farmers.
He emphasized that it was important for farmers to take the necessary measures to ensure the prevention and spread of TR4 disease. The minister urged farmers to adhere to strict bio-security protocols and practice vigilant monitoring to safeguard the banana industry from the detrimental effects of TR4.
Prospere stressed on the importance of collective responsibility in maintaining a resilient and disease-free agriculture sector.
According to ministry personnel, the engagement between the minister and the Grace farmers reflects government's dedication to ensuring that the welfare and success of the agriculture community by actively involving the farmers in policy discussions and keeping them informed about sector developments.
The government aims to foster collaboration and support for the further development of sustainable agricultural practices.