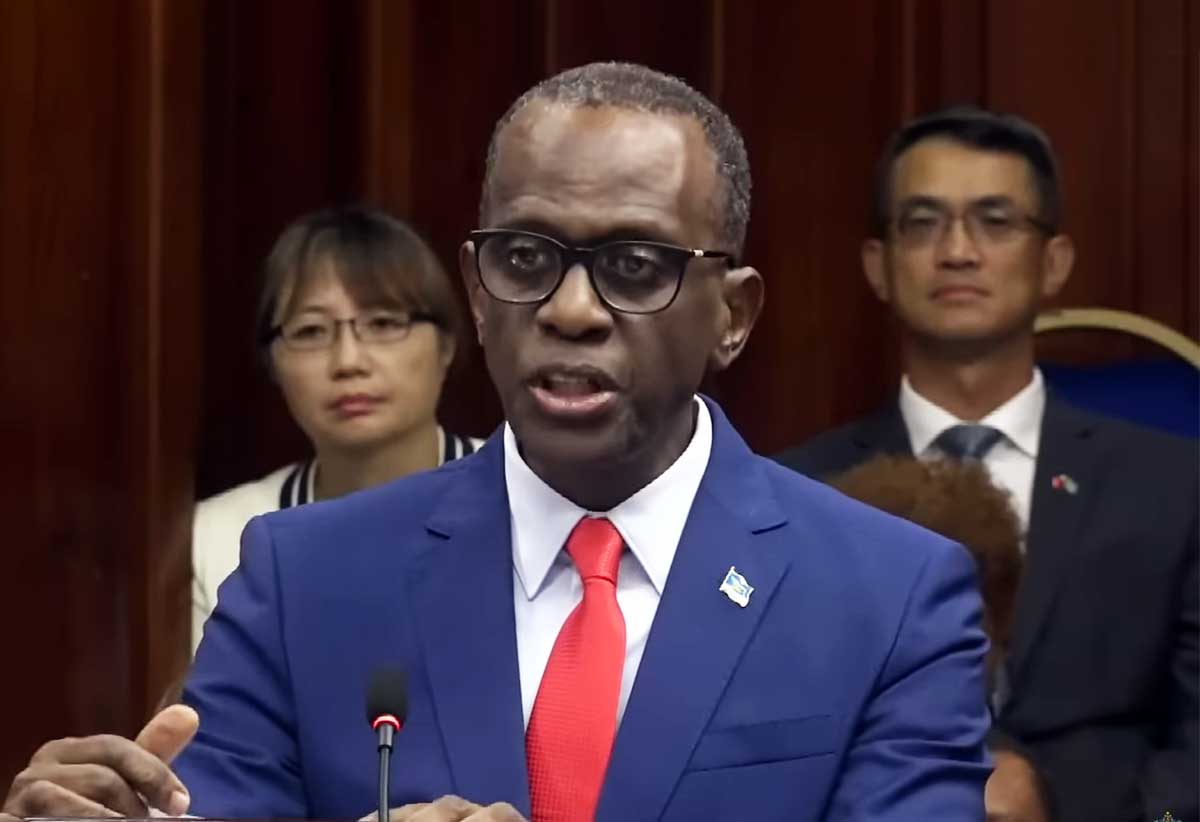 With the spiraling costs of living affecting the economic welfare of ordinary citizens – government has rolled out measures geared to help stabilize the country's economy, through the implementation of a new levy to help fund crime fighting strategies and healthcare programmes.
To this end, the authorities will also focus on stabilizing the cost of food items to help provide a cushion effect on consumers.
During the delivery of the 2023/2024 Budget Speech, Prime Minister Philip J Pierre disclosed that this year, government will impose a 'Health and Security Levy' of 2.5 % on goods and services. Government has projected that at least $33 million could be generated from this new levy.
PM Pierre emphasized that the Health and Security levy will be implemented with the view of having a minimum inflationary impact, specifically on the costs of food.
"This levy will not be imposed on any food item …this means that the costs of food should not change because of the levy, unless prices increase from overseas," said the prime minister.
The new tax is also intended to avoid administrative burdens and additional costs to businesses.
"I am urging the private sector to work with the government to ensure that this measure is not used as a basis for increasing the price of food", Pierre added.
The prime minister indicated that as freight prices decrease "food items and other imported items prices will also decrease".
The new levy will cater for the application of taxes on selected goods, with the exception of such as, medicine, selected building materials, and medical and security equipment.
Though the levy has similarities to the Value Added Tax (VAT), currently applicable with a 12.5% on goods and services, the revenue to be generated from the new levy will be used specifically to finance the health and security needs of the country.
The new levy will provide for the suspension of VAT on selected building materials for a two-year period, in an effort to stimulate activity in the housing and construction sector.
Consequently, PM Pierre explained, the retail prices on items such as plywood, lumber, steel, cement and galvanize "should be reduced by 12.5%, unless the imported price of these goods increase."
Pierre told legislators that this mechanism would also suffice to help fund crime fighting strategies and healthcare programmes, as government moves to stimulate economic growth in the country.
To ensure compliance with the new levy and VAT removal on building materials, government plans to implement a price monitoring exercise.
Meanwhile, the authorities announced that excise taxes on tobacco products will increase by 50% from May, 21.