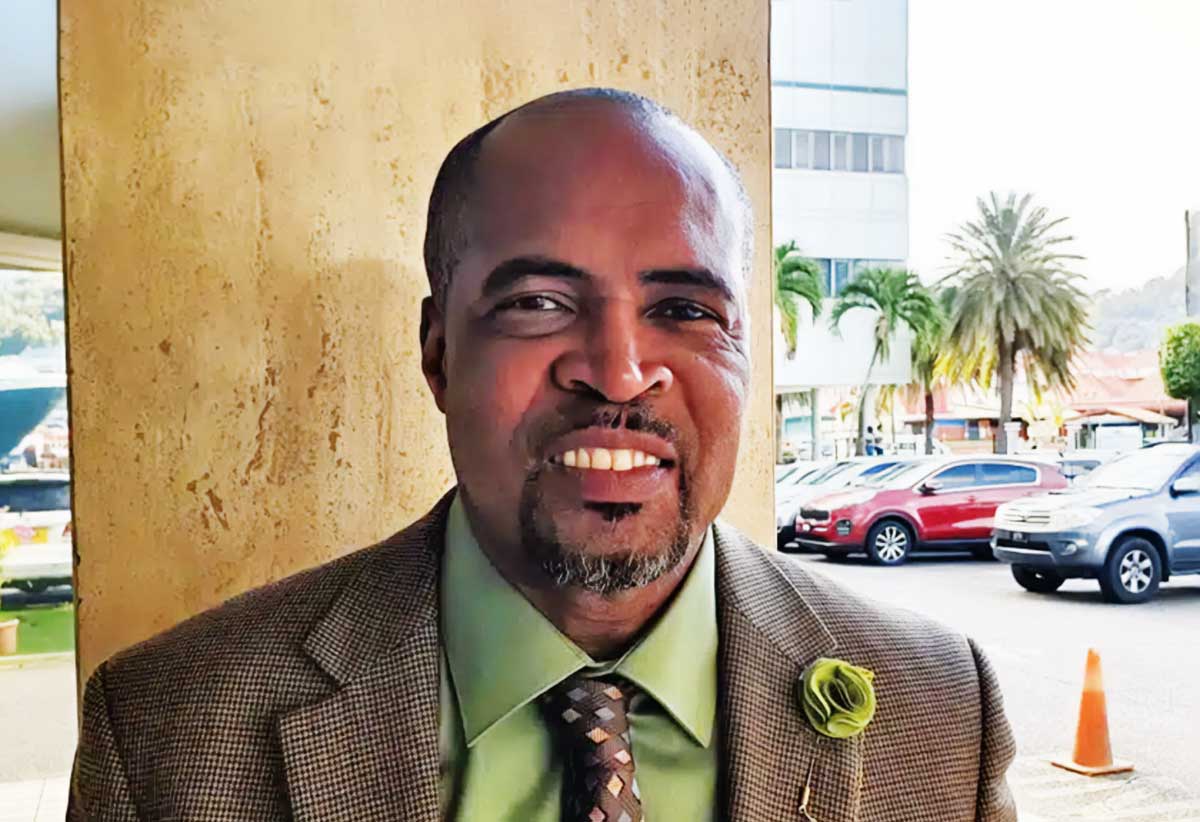 At Thursday's Budget Debate, Member of Parliament (MP) for Castries South East Joachim Henry, Thursday outlined some of the policy decisions government plans to roll out for community development in the 2023/2024 financial year.
While presenting his delivery on the Debate for the Estimates of Revenue & Expenditure 2023 – 2024, Henry underlined strides that have been made in the Ministry of Equity and Social Justice; and also acknowledged the more than $60 million that had been allocated to the ministry to implement its social programmes during the last financial year 2022 to 2023.
He said this year's allocation to the ministry, sees an increase in the funds to a sum of over $76 million.
"It is important to note …that while we allocated annually, we continue to allocate $20 million to support people on Public Assistance. We do have on a waiting list 1,500 persons as of last year, and it's important to note that this number has increased to 2,300 persons," declared Henry.
On the other hand, he stated, the allocation granted to allow persons to exit from Public Assistance through training, and investment "would assist significantly in allowing persons who need to be on Public Assistance to get on, while we are able to move persons who are able to do otherwise".
Focusing on the allocation granted for graduation of people on Public Assistance, Henry noted, it is a very important venture for the government and for the people of Saint Lucia and tax payers generally.
He highlighted another area of support under the prerogative of the ministry that caters for disabled persons in society, while addressing the issue of farmers and persons with disability trying to enter the agriculture field.
"We have not provided thorough analysis of disability or persons living with disability on this island," the Equity Minister stated. "And I believe that this financial year we will embark to do a thorough study to provide the right support to the organization, or to work with them so we can have a data-base and understand disability in the manner in which it needs to be understood."
Nonetheless, he is grateful for a container load of wheel chairs that was donated to country by the Taiwanese Embassy.
Another area of support entails the establishment of a Juvenile Detention Centre on island "for caring and protection of our young people". Henry views this development as a "timely" and much needed intervention.
The area of Community Development is another area under review, which received allocation to present 'After School Programmes'. He notes that the expenditures are not totally geared to respond to the issue of "crime and violence" in the country but that when the communities are into a peaceful atmosphere "we need to go in, cultivate, encourage and consolidate the good things in our community that we do not allow it to become places infested with crime and social ills."
The Castries South East MP delved into the management functions within the communities. He stated: "The absence of functioning developmental communities and unselfish community leaders is necessary for effective representation in a people-focused development."
Noting that the Community Development Unit in the ministry is working assiduously to implement these programmes, Henry said: "The allocation under Community Development, which will be used for re-energizing and getting the After School Programmes can see these communities active and get our young people to participate in developing themselves."
Summing up his presentation in support of the 2023/2024 Estimates of Revenue & Expenditure, Henry asserted: "In this budget, streams a flow of care that is continuous …and will outlive any government that comes into power."