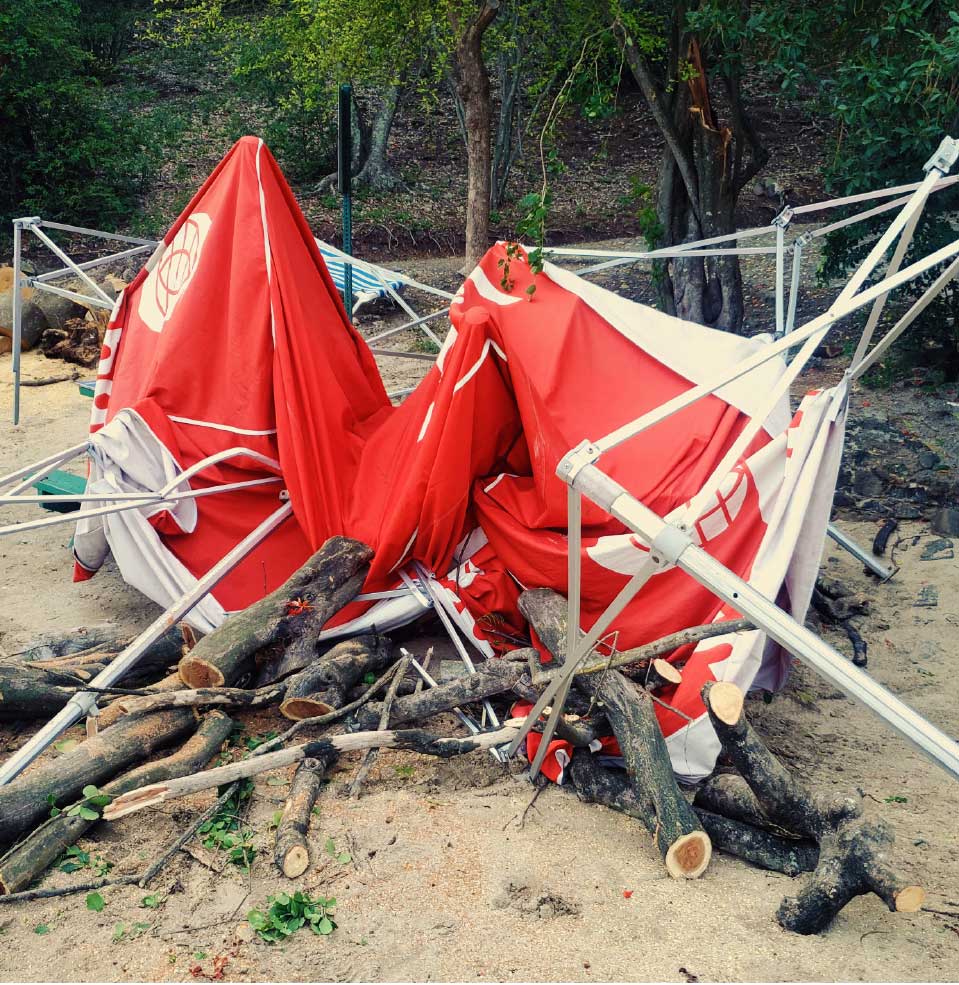 Following the notification sent out on March 10, 2023, informing the General Public and tour operators that a number of conservation works were to be undertaken at the Pigeon Island National Landmark which necessitated cutting and pruning of a number of trees, the Saint Lucia National Trust wishes to further advise that tree-cutting on our sites is guided by expert advice and is a necessity for specific conservation purposes, including turtle conservation, preservation of historic structures and visitor safety.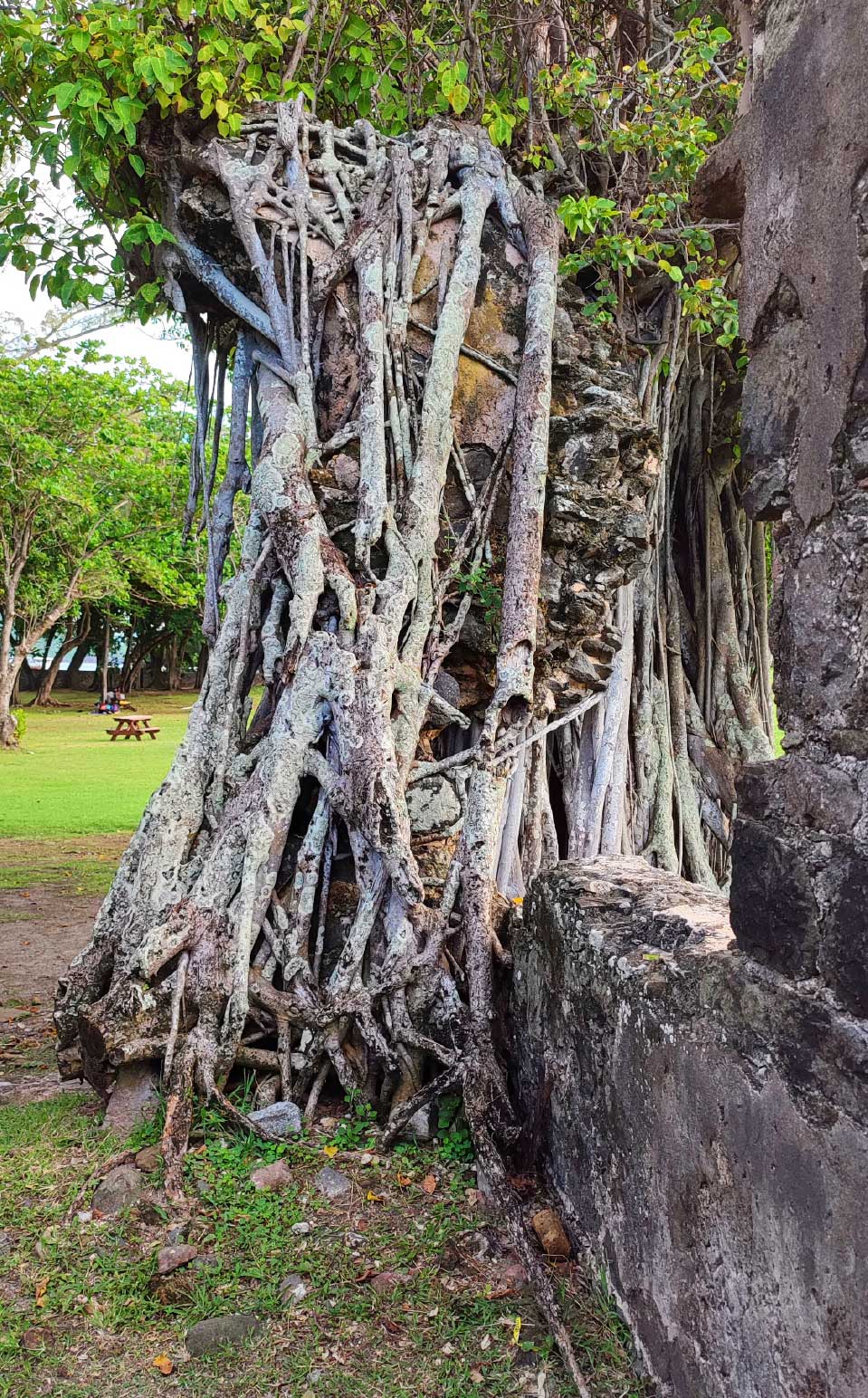 As part of the slope stablisation component of the Ecosystem Based Approach (EbA) project, funded by the Caribbean Biodiversity Fund (CBF), in 2021 and 2022, the Trust, in conjunction with the Forestry Department, undertook assessments of the trees within the Landmark. Several of the trees were identified as dead, diseased, dangerously weak or dangerously positioned and a hazard to patrons and therefore, the recommendation was that these trees be removed and replaced with other shrubs or trees that better suit the Landmark. As well, the Forestry Department, recommended that many of the trees within the Landmark needed to be pruned, as a matter of urgency to ensure the safety of patrons and to improve the overall health of the trees.
The assessment also identified several trees in close proximity to, or growing on, the historic structures: These have a highly damaging effect on the already precarious historic structures and as such, these trees must also be removed for the safety of patrons and the conservation of our unique built heritage.
The Casuarina, or Australian pine, is a non-native species of tree introduced to Saint Lucia and Pigeon Island in the 1970's. The roots of the Casuarina pine are known to create dense mats which prevent marine turtles from nesting. Trust staff have observed that this is indeed the case at the Landmark, with a considerable number of unsuccessful nesting attempts -primarily by endangered green and critically endangered hawksbill turtles- discovered on-site. The Casuarina is also known to create sterile, acidic soils, that inhibits growth of other plants which affects the incubation environment and ultimately, hatchling sex ratios and hatchling success, particularly of the hawksbill turtle. Therefore, as a conservation measure in keeping with recommendations from the Wider Caribbean Sea Turtle Conservation Network (WIDECAST), several Casuarina pine trees were removed from Beach No. 3. Further, in order to create a wider beach for turtle nesting and reduce death and injury of turtle hatchlings by vehicles, the coastal access road at the Landmark will be relocated further inland.
As part of the EbA project, the Trust has procured two thousand trees from the Forestry Department which will replace dead and diseased trees and non-native species. These shall include species such as Fat Poke, which is known to hold soil as well as reduce fire-hazard -a known risk at the Landmark- with the overall aim of creating a safer and healthier natural space.