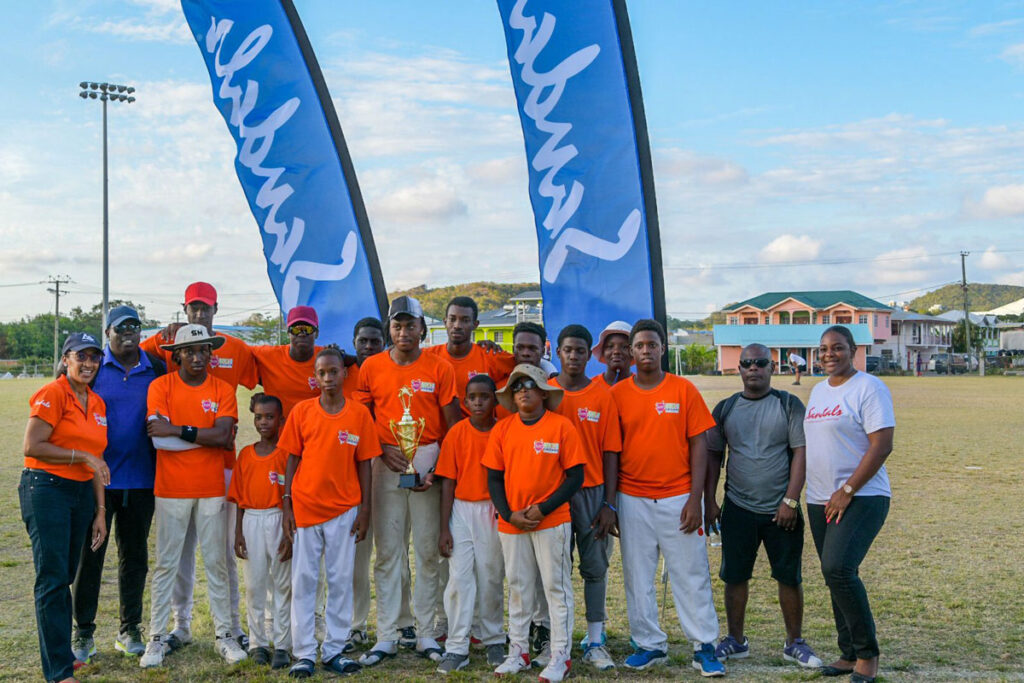 It was the sixth edition of the Sandals Under-19 Cricket Tournament, and the stakes were high with players and teams set to make a go for the respective championship titles, last weekend, at the Gros Islet playing field.
Gros Islet secured their fifth SLNCA/Sandals Under-19 Cricket Championship Title with star players Khan Elcock hitting a century and Royce Paul claiming a 'five-fer' to spur their team to victory; while Mabouya Valley grabbed the Plate Cup.
On Sunday, Gros Islet played host to Central Castries in what was presumably the toughest fixture of the tournament.
Central Castries took the first knock and appeared set for an imposing total after a solid start to the innings. After 30 overs Castries had posted 149/3 but the batting dipped in the latter stages to be all out for 242 off 48 overs.
Stephen Abraham, a former Windward Islands Under-15 player was the set batter hitting 82 (92) 11×4, 3×6 as he shared valuable stands with the top-order batters. He got caught up in a mix that cost the wicket of captain and former West Indies U-19 skipper Ackeem Auguste who got 22 well-struck runs before the unfortunate run out.
The city lads, nonetheless, progressed until the drinks break, with Amari Venner 24, and Desne Gidharry 37, and Jaden Florent 14 the only other batter with a reasonable contribution.
Paul was the pick of the bowlers as he twirled his spin bowling to capture 5/29 (10 overs), to register his second consecutive 'five-fer' following up on the semifinal win versus Mon Repos.
Lee John took 3 / 36 (10 overs) and Leon Alexander chipped in with 1 wicket.
Gros Islet put on a strong reply with an impressive batting display led by an enterprising knock from Khan Elcock 104 (95) 18×4, 1×6, hitting the only century of the tournament.
At the drinks break, Gros Islet was in control at 221/2 after 30 overs, with Elcock on 96* all set to overhaul the target.
Johnathan Daniel 39, Ryan Goodman 36 and captain Tarrique Edward 17* added to the score to complete a commanding victory, getting by with 244 / 3 (35.4 overs).
Thai Harris, Auguste and Venner got a wicket each for Central Castries.
Result: Gros Islet won by 7 wickets.
On Saturday, Mabouya Valley took down Gros Islet B in the Plate Finals. Having lost to Gros Islet in a previous match at this venue, the Valley Lads were resolute with a decisive comeback win.
Mabouya batted first to post a total of 271/8 off 34 allotted overs. Nean Deterville top-scored with a well-struck 62 (65) 10×4, 1×6, while Cleyanus Jules 29, Armani Agdomar 25, Brent Edward 27, K Severin 24 and M Vidal 17 helped to pile up an imposing total.
Gros Islet B's wicket-takers included Selena Ross 2 / 29 (3 overs), Isiah Jones 2 / 41 (7 overs), while S Daniel, N Poyotte, X Riviere got one (1) wicket each.
The home side put on a shoddy reply to be all out for 160.
Captain Isiah Jones top scored with 35 (36) 4×4, Roystan Fanis 18, N Poyotte 10, Jaheem Simeon 13, R Jones 10, K Thomas 16 and R Jones 10 hit double digits, but it was woefully insufficient for Gros Islet to overhaul the target.
Leading the rout of Gros Islet B were Agdomar 3 /27 (8 overs), K Severin, Brent Edward, and M Vidal got 2 wickets each, and D Justin got one wicket.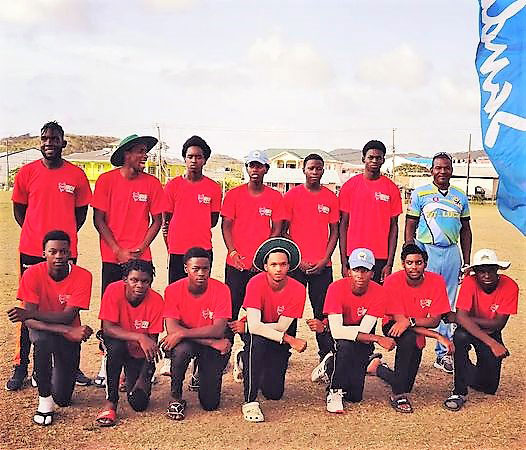 Result: Mabouya Valley won by 111 runs.
Meanwhile, the results of last Saturday's semi-finals in the run-up to the Championship title clash were as follows –
Summarized scores:
At Wenn playing field –
Gros Islet 273/9 – T Edward 65 (50) 6×6, 2×4, Ryan Goodman 29, R Paul 28 and L John 24; Alexus Charles 2 / 20 (4) , Shawnil Edward 2 / 28 (9) and Seth Reneau 2 / 58 (9 ), while Cody Fontenelle, Rowan James, and Bernard Calixte chipped in with one wicket each.
In reply, Mon Repos was whittled out for a meagre 64 (16.3 overs) – Kamanie Laure 29 (36) and Alexus Charles 10 (20) provided the main resistance; R Paul 5 / 6 (4.3) and L John 4 / 15 (5) were the chief destroyers for Gros Islet, with Jeandell Cyril also getting one wicket.
Result: Gros Islet won by 209 runs.
At the Mindoo Phillip Park –
St Lucia Sports Academy (SLSA) 124 all out 32.2 overs –  Theo Edward 40 (39),8×4, Noelle Leo 22, Jeremiah Fedee 13 and N Eugene 12; Jaxsan Justin 3 / 27 (7 ), A Auguste 2 / 17 (7)  and Khalil St Hill 2 / 27 (7.2), while A Venner and J Florent also chipped in with one wicket each.
Central Castries 125/ 3 (21overs) – A Venner 51 (60) 8×4, 1×6, A Auguste 42 (56) 6×4; Jerlani Joseph, T Edward, and Sheldon Willie took one (1) wicket each.
Result: Central Castries won by 7 wickets.
Commenting on Gros Islet's team performance for their fifth Sandals Under-19 Championship Title, coach Alton Crafton: "I'm extremely happy for the boys, we worked hard throughout the tournament and played unbeaten …it was well done by the guys.
On the team's fifth championship title: "For the six years that Sandals has sponsored this tournament, and that's our fifth victory …it is something that we enjoy winning, and we enjoy working hard also. So we put in the hard work and at the end of the day we also like to reap success."
Khan Elcock on his star performance: "I feel great, started a little shaky but came back strong. My plan was to play the ball on its merit …they (C Castries) bowled very well and I had to wait on the bad balls to put them away."