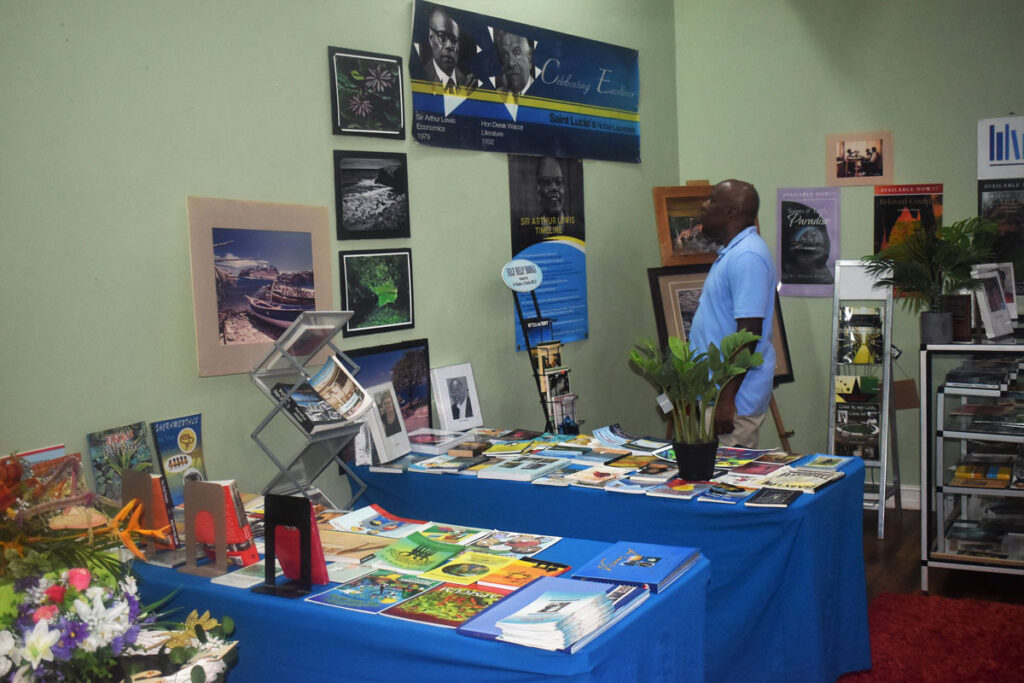 As part of this year's celebrations for the annual Nobel Laureate Festival [NLF], the Gros Islet NLF Committee did its part by putting on an exciting arts and craft display that ran into Independence activities.
The Vladimir Lucien Theatre at the Gros Islet Human Resource Centre served aptly as the venue for the event, which were appreciated by a supportive audience. Other feature events included a Literary Night which involved 13 poets and directed by award-winning poet and playwright Kendal Hippolyte; a Lecture series delivered by Vladimir and a dynamic play directed by Richard Ambroise entitled 'Gros Islet Night – Street Party'.
One of the highlights of the northern town's display was the Riches Karayib Voices song contest, which involved 12 artistes performing their pieces before a panel of judges. The selections included the performance of originals, rendition of 'cover songs', Spoken Word and other talents.
According to the judges, they were impressed with the performances and encouraged the young artists to continue striving to upgrade their craft.
Ultimately, the eventual winner was Don Lucien aka "Donaton Legend" who won the nod of the judges over his peers with a 'spicy-dicey' Spoken Word selection portrayal of an inspirational protest song.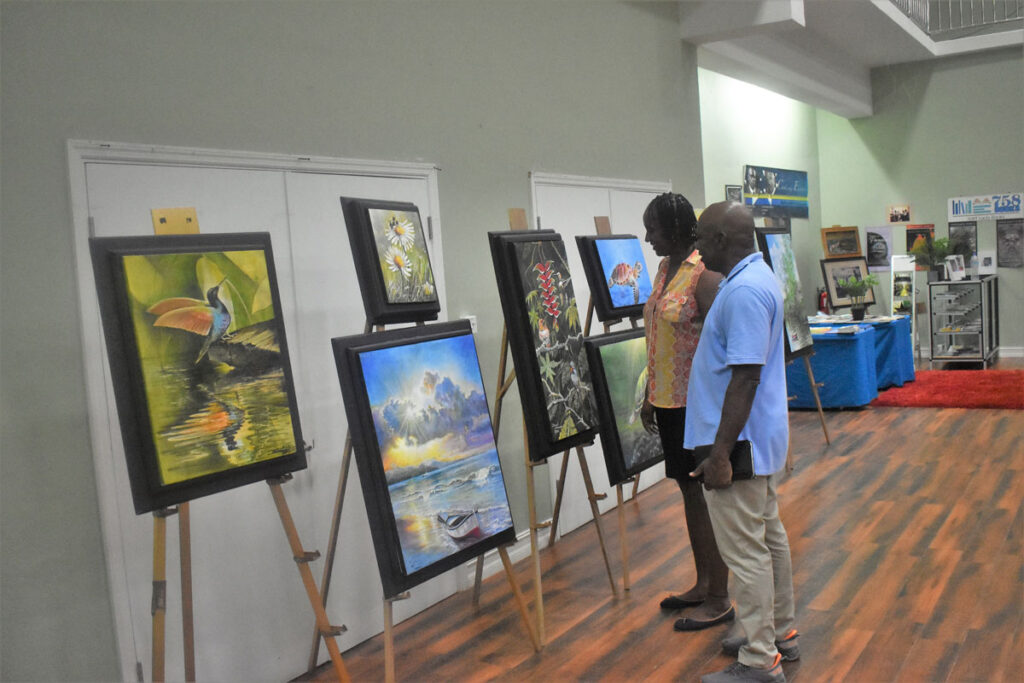 Lucien spoke to THE VOICE about his performance and how satisfied he was for putting in all the hard work to get to this point.
How does "Donaton Legend" view the experience and does he regard this venture as a boost to help further his art?
"It's definitely another step up for me…and I'll do the best with this opportunity and will not fail to do my utmost to make this into something worthwhile," he said.
Donaton has a wide following on Facebook. He said his supporters tell him "You are special". These are some of the motivating factors along with the support from his parents and close friends that keeps him going.
His definition for the theme of his music is simply: "Expressions, because basically, I'm just expressing myself….and it's a way of allowing people to get the message instantly ."
Saint Lucian Goodwill Ambassador Taj Weekes, singer, song writer and global award winning artiste was the local contact person for the regional song contest.
Noting that the project did not specifically set out to pick a champ but rather to select someone with the potential to record a song , Taj stated : "The intention was to get a winner , and we got one …it's the first year around and we're still trying to find our way around it".
On the selection of the artistes, added Taj: "We were looking for something that was uniquely Saint Lucian …they were good singers, but we were looking for somebody that embodies the Saint Lucian nationality and spirit."
And despite the other artistes all doing well, Taj said: "But Donaton was everything that Saint Lucia represents …he told his story in a Saint Lucian way. The thing about Donaton is no matter where he goes, he will still sound uniquely Saint Lucian."
In view of his performance, Taj said, "So, along those lines he deserves to win."
Sabrina Ajax, CEO of Asis W.I – a partner in the Riches Karayib Voices project spoke on the general outlook of the competition.
"We have talented people in each country and we are really proud to have those good singers here …and were delighted to have Donaton as a winner representing Saint Lucia,' she said.
Ajax explained the merit of the project: "We are working on a platform – on a digital platform that aims to promote the Caribbean culture, its people …and so we will develop that part and then in addition with the event in each island we really aim to bring people from each island closer.
"This is really the image of the dynamic of the project …to put them together and work together at a workshop where they will benefit from the experience of liaising with international executives and they will also perform at a show together and then have this compilation on the album."