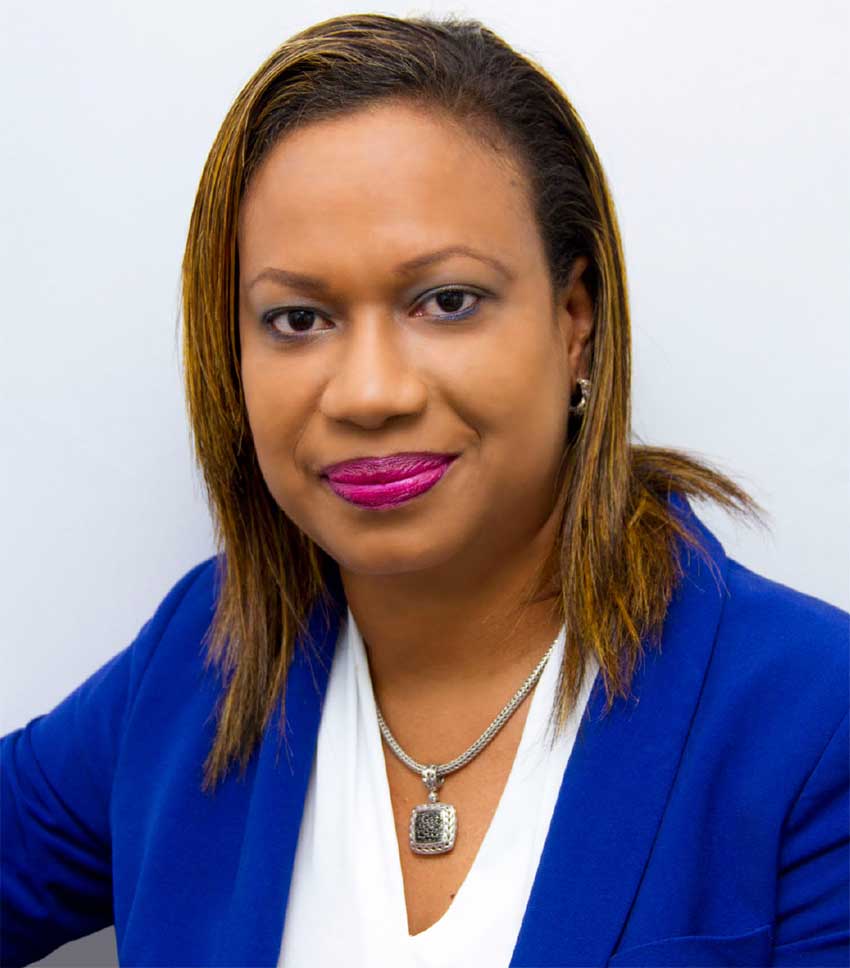 As part of this year's Independence Anniversary celebrations, key stakeholders in the hospitality industry are planning a mammoth promotional and marketing display to include the business sector and including vendors, artisans, and performers into transforming the city of Castries.
Approximately 70 local businesses will feature in a grand Business Expo – organized by Export Saint Lucia, as part of this year's celebratory activities.
ESL's CEO Sunita Daniel provided an insightful account of the feature event, during an interactive discourse at a recent media launch, with host Keba Taliam.
Daniel explained that the exhibition, which is due to be staged on February 16 and 17 will highlight the creativity of local artisans with arts and crafts display, and fashion designers. In addition, she said, local performers and entertainers will also get an opportunity to expose their talents to the wider world.
Most notably, the business expo will feature a high-end fashion display, and according to Daniel, orders are already being made for fashion-design wear for the upcoming Jazz & Arts Festival.
"This will really be a good platform for our fashion designers, our seamstresses and for our Saint Lucians to really wear something local, this year at the various Jazz events," said the ESL/ CEO.
She added that people will get to see "a preview of the new Jazz fashion line" at the business exhibition. Incorporated in the 'Export the Runway' highlights, Daniel noted: "Fashion Meets the Streets is what it (fashion show) is built around…and we will be showing you fashion that you can wear everyday and fashion that you can wear at the various events."
Daniel explained that due to time constraints the number of local designers participating in this year's fashion show has been reduced from 23 last year, to 10 to 12 this year. However, she appealed to the public to come out and view the 'Fashion Meets the Streets' show , on Independence Day "so , you can see the full line of fashion designs".
Added Daniel: "This event is part of a bigger event, which is 'Carenage Craze'…we will be looking at everything local, everything that is Saint Lucian. We will be looking at all of our artistes, and the creatives.
"And when you look at the part that we're responsible for, it will be a show that will 'take your breath away'. It will be produced at an international level …and people should really expect to see good designs, very good clothing that they can wear anywhere else."
Commenting on the Business Expo, the CEO/ESL said: "It is really something that we are quite excited to host." Also, she adds, there was good response from several business persons requesting their participation in the event.
Daniel asserted: "And so, look out for 70 businesses. They will be showcasing what they have to offer, everything is locally made, everything is Saint Lucian made and we will be using Constitution Park and the William Peter Boulevard for these events."
In terms of the collaboration between ESL and the Ministry of Commerce, she said, they work with these entities "to bring them ultimately to the export market …and the more that the manufacturing sector excels, the rest of the country excels."
According to Daniel, "We also have very good products, which are internationally known and with those products, people will again get a chance to look at it."
At the Business Expo, allocation will also be made for 'street vendors' to participate in the activities. And taking into account, the busy retail trade of various commodities that goes on at the lactation, which successive administrations indicated could be transformed into a 'business hub' the vendors will get an opportunity to be in the spotlight , as well.
"We also have a 'Vendors Village' …and they will also have a very nice set up at the Derek Walcott Square and there will also be some entertainment," Daniel explained. "And so, we invite everybody to really make it truly national, make it Saint Lucian."
Highlighting the entertainment segment of the event, she said, "Our creatives, our artists will also be given an opportunity to showcase what they have. And throughout the day there will be performances by our local artists …and we will have about 10 to 15 of them performing throughout the two days".
Daniel added: "We are also going to have a collaboration with the St Lucia Tourism Authority to have some sort of Jazz event …on one of the days. But we will ending with a bang with one of Saint Lucia's biggest band."