The Saint Lucia Hospitality and Tourism Association (SLHTA) is thrilled that the Saint Lucia Jazz and Arts Festival is back, this year being its 30th year, following a three-year hiatus due to the COVID-19 pandemic.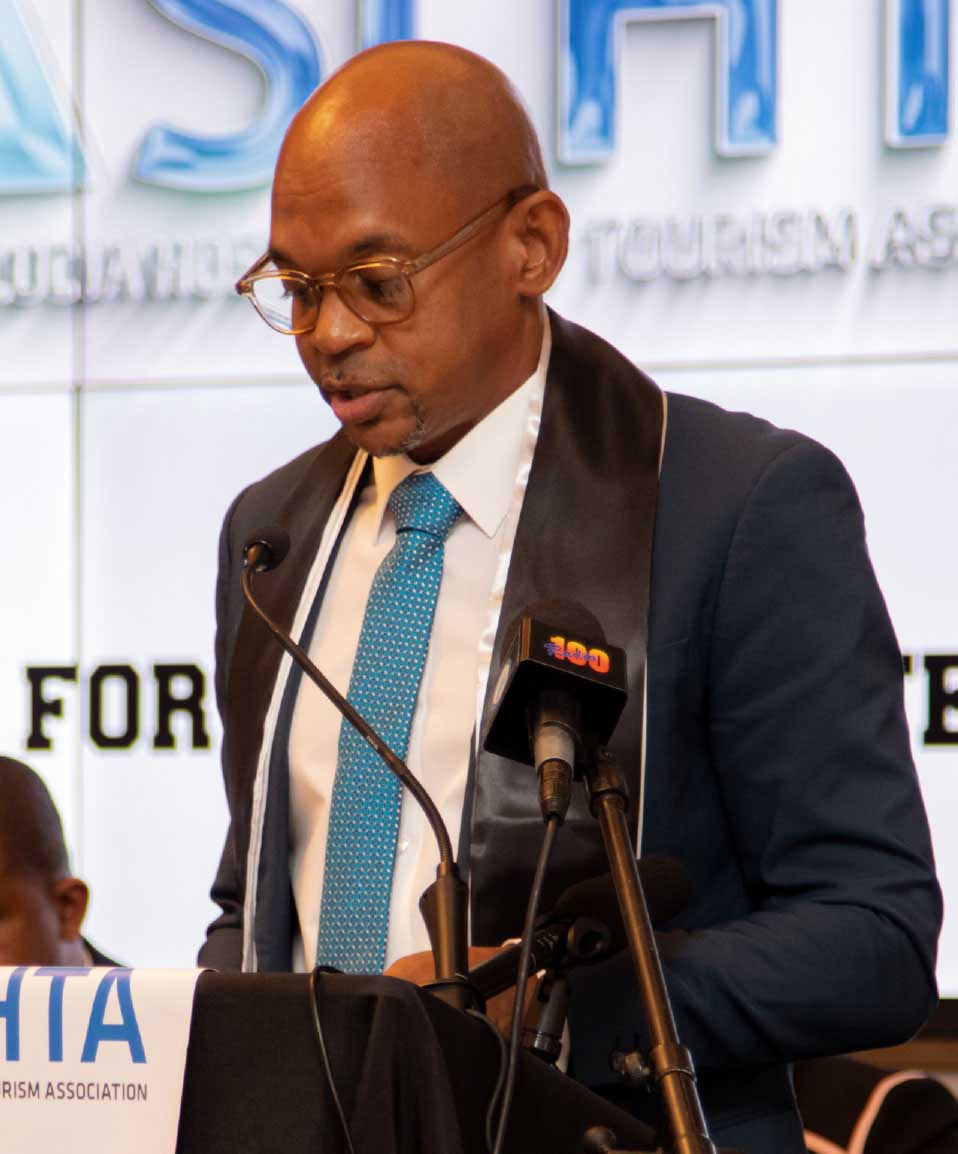 SLHTA Directors Tuesday joined other tourism stakeholders at Pigeon Island for the auspicious press launch, where the star-studded line-up was unveiled.
SLHTA President Paul Collymore expressed enthusiasm at the return of the Jazz and Arts Festival. The event, he noted, will augur well for visitor arrivals to Saint Lucia's shores and in turn, benefit accommodation and tourism service providers including vendors, taxi drivers and car rental owners.
"Like many Saint Lucians, our SLHTA Tourism Service Providers and the Accommodation Sector are very excited about the return of the Jazz and Arts Festival," said Collymore.  "We look forward to the global exposure Saint Lucia will receive, as well as the economic benefits this will bring for many Saint Lucians."
He continued: " We see this year's event as setting the base for 2023 and beyond, for a grand return to the region's best Jazz and Arts Festival. On behalf of our many investors and employees, we say thank you to all agencies involved with the staging of this premier event, including but not limited to the Saint Lucia Tourism Authority, Ministry of Tourism, Events St Lucia and the Cultural Development Foundation. The local, regional and international artistes will certainly inspire us all."
Stay connected to thevoiceslu.com/saintluciajazz/ for more jazz updates.