The former Board of the Soufriere Regional Development Foundation [SRDF] has come under fire from the current Member of Parliament (MP) for that constituency Emma Hippolyte, regarding the organisation's' funds.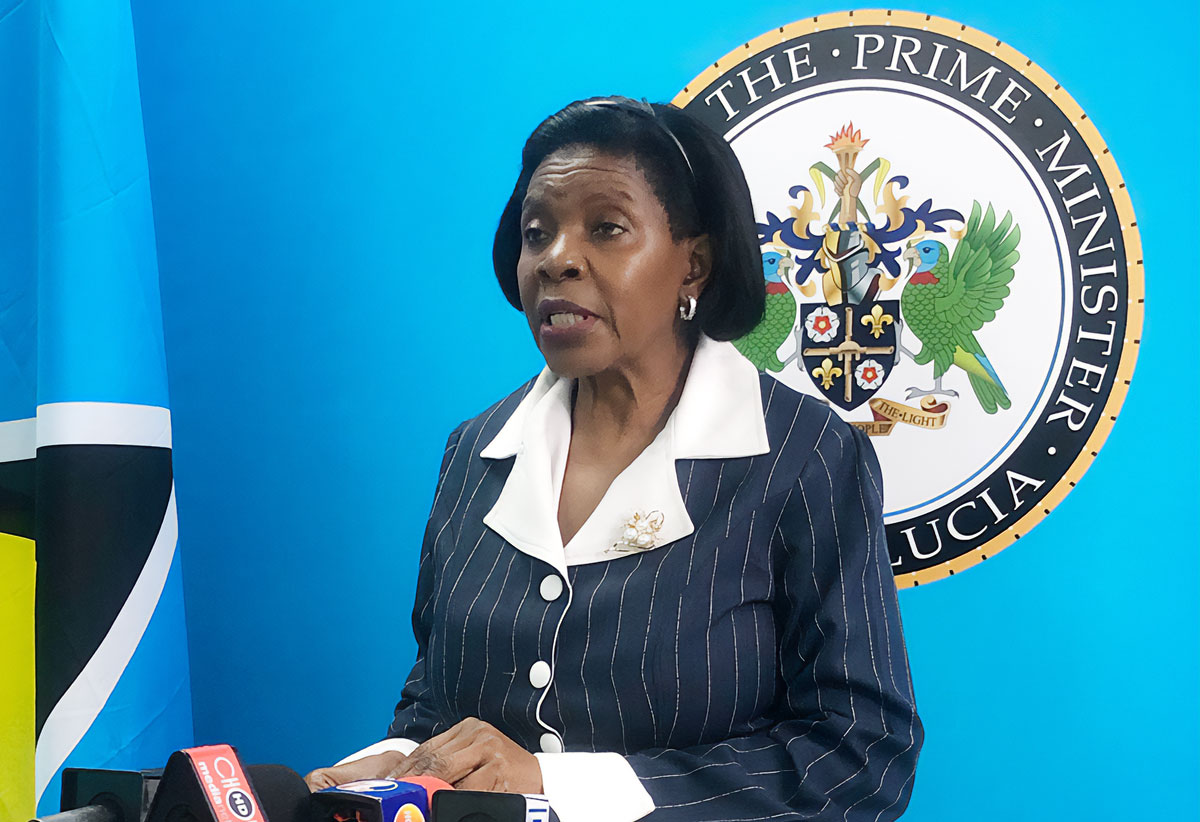 "Several fraudulent activities and illegalities leading to a combined misappropriation and loss of approximately EC$1.5 million, therefore, placing the foundation in a perilous financial position," Hippolyte said at yesterday's sitting of the House of Assembly.
Hipployte revealed some 'startling information' from an investigation conducted into the affairs of the SRDF as she addressed legislators in the House.
Hippolyte recalled that on February 1 2022 she made a statement to this "august body" whereby she assured members that she would follow up on that matter.
According to the Soufriere MP, prior to the July 2021 general elections "there was a public outcry in Soufriere against alleged mismanagement and misconduct at the Soufriere Regional Development Foundation, as well as, persistent allegations of corrupt practices by its board".
Hippolyte said, as an election candidate for the St Lucia Labour Party (SLP), she held the view that the SRDF was created for the sole purpose "to develop the people of Soufriere / Fond St Jacques and that it could not serve the needs of our people if it was not financially viable."
As per the SLP mandate, she said, a pledge was made to uphold "good governance" and so, she sought to carry out an investigation into allegations made against the SRDF, if elected to office.
Following the SLP's victory at the polls, Hippolyte said, she established a new SRDF Board of Management "drawn from a cross-section of the Soufriere constituency and consisting of persons with the necessary background, experience, and vision to administer the affairs of the board."
In addition, she noted, "a forensic audit and governance and management review on the operations of the SRDF from 2016 to 2021 was launched."
As a result, declared Hippolyte, "The forensic audit and governance and management review has been completed and the auditors submitted the report".
She disclosed that the report highlighted "corruption and mismanagement" at the SRDF, from 2016 to 2019.
Added Hippolyte, "The auditors found that the Board of Directors at the SRDF failed to govern the SRDF and (didn't) allow for effective management of the organization in keeping with best practices and the provisions of the Company's Act of 1966 of Saint Lucia."
Consequently, says Hipployte, she has directed that the report be presented to the current board of the SRDF and the Attorney General (AG), for "the necessary consequential action."
[R.A].