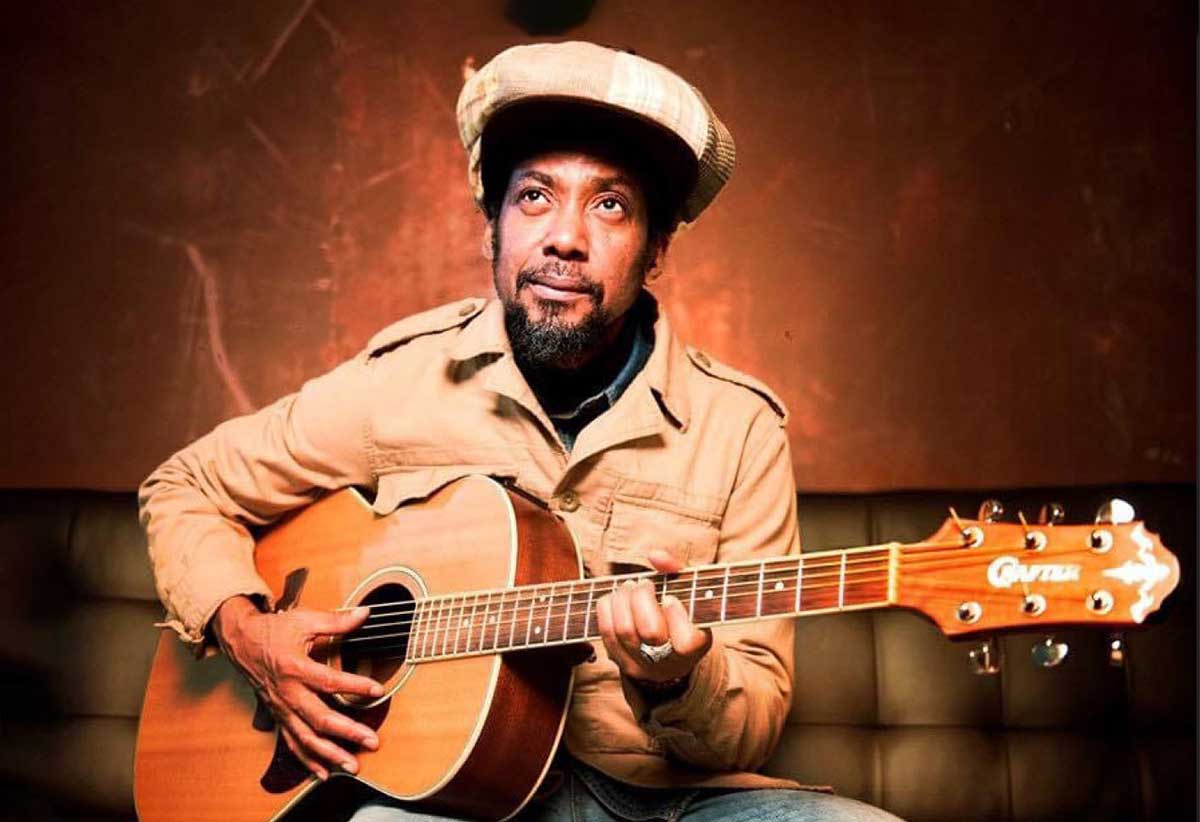 Young Saint Lucian artistes and other regional performers are being offered a lifetime opportunity to take their vocal and lyrical talents to a higher stage—with prospects for recording in the wider, global musical arena.
Voices is an initiative by RICHÈS KARAYIB – a Martinique-based project established to develop a business environment in the cultural sector in the Greater Caribbean.
According to a spokesperson, the venture also seeks to deepen cultural cooperation between the Caribbean and its diaspora while promoting the Caribbean's richness around Art, Culture and Crafts; thus creating a showcase that responds to the world's interest in the Caribbean.
Local singers are being urged to participate in the Voices Challenge, which gives the winner an opportunity to be featured on an album of Caribbean artists to be distributed and promoted throughout Europe later this year.
The challenge is open to singers in any genre of music in the 18 to 35 age category.
Richés Karayib is led by Assis W.I, OMDAC and Sa Kai Malade Karaibes Ltd and jointly funded by the INTERREG-CARAIBES programme, through the European Regional Economic Development Fund. The Saint Lucia partners collaborating with the producers are They Often Cry Outreach TOCO – A Taj Weekes Foundation, Caribbean One TV, Bacchanal International and Alliance Franҫaise.
"This initial idea started by Richés Karayib is aimed at bringing the Caribbean together, through voice, because we're not united as we need to be. And everybody is doing their thing individually, in different islands," Taj told the VOICE.
He added, "So, if we can get a collective album that represents a large part of the Caribbean, at least you can start the process."
Speaking on his input in this venture, Taj declared that the overarching philosophy of TOCO and "what we do is about elevating children (youths) and their condition, and we thought it was a wonderful idea to jump on board."
He explained that the competition began in Martinique, last December, with Saint Lucia following in January, Anguilla in February, and Barbados, Jamaica and other countries will also host their respective events.
This first edition of the Voices Challenge encompasses ten Caribbean countries: Martinique, Guadeloupe, Dominica, Saint-Lucia, Barbados, Trinidad & Tobago, Haiti, Jamaica, Anguilla, and Saint-Martin.
The Saint Lucia leg of the talent search runs from January 16th to 29th. Singers are invited to submit demos through the website www.richeskarayib.com.
The deadline for submissions is January 22nd. From these submissions, nine finalists will be selected to participate in a live audition on January 29th at the Gros Islet Human Resource Centre from 5 to 9 p.m. A southern venue will be announced for auditions in the South-West.
The selection and mentorship panel will be led by Taj Weekes – lyricist, singer and multiple recorded artist.
Outlining the concept of the competition, he explained, from January 16 to 23 singers will present their songs online; from January 23 to 27, the artists will perform "in-person" sessions; and the finals will be held at the Gros Islet Human Resource Center, on January, 29.
The Saint Lucian finalist will participate in a regional song showcase in Martinique, this August, and will be featured on the Caribbean music compilation for international distribution and promotion.
Taj said the "only catch" in the contest is that singers are allowed to perform 'cover songs' during the competition, but they would have to provide an original tune when "it comes to recording in Martinique".
And, he added, "If the person cannot write an original song, I will mentor them to write an original song."
The Saint Lucia component of the RICHÈS KARAYIB Voices search is being done under the banner of the 2023 Nobel Laureate Festival.
Taj said teaming up with the Gros Islet community's Nobel Laureate Festival Committee has allowed them to highlight this venture, "and that has become part of the festivities for the months of January and February".
An event organizer states that, in pursuit of its goal, the intention is "to create cultural and creative sector linkages that facilitate social and economic opportunities for artists and artisans."
In addition, RICHÈS KARAYIB project will be working steadily to upscale its platform www.richeskarayib.com into "a comprehensive portal of accessible content pooled from all our partners, media associations, cultural actors, craftsmen and artists as an accessible resource to the entertainment industry worldwide".
Underlying the significance of this inaugural regional song contest, Taj asserted: "It always a privilege every time that I have to work with children (youth) …and I am always excited to help out the youngsters, because there's massive amount of talent on the island, and anyway we can find to give them some kind of break (opportunity), I will always jump at it."