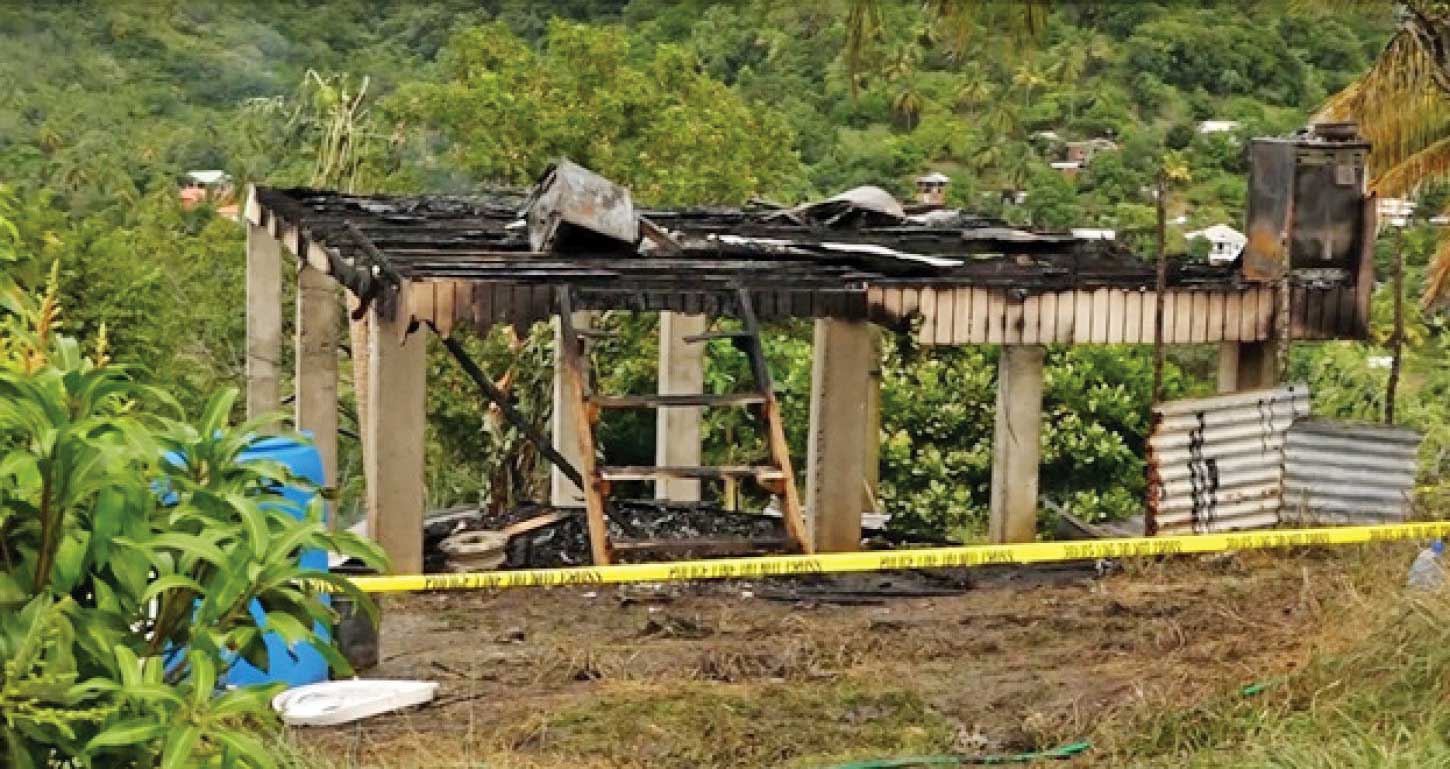 Tragedy struck in the Dennery community, Thursday, with reports stating that two infants had been burnt to death in a fire that razed the dwelling house in which they lived.
According to an official from the Saint Lucia Fire Service [SLFA], the Dennery Fire Station received a call for assistance at 9:38 a.m., and proceeded to La Caye, Dennery where the house was located to deal with the matter.
Upon their arrival at the scene, the fire fighters found a wooden structure fully engulfed in flames. Though they were able to extinguish the blaze, however the house was burnt to ruins.
The fire officers were utterly shocked with the discovery of two charred remains of toddlers as they undertook cleanup after the flames were extinguished.
In the aftermath of the blaze, a SLFS official stated: "While cleaning up on the scene, they found the remains of two charred bodies of two infants."
Officers from the SLFS and the Royal Saint Lucia Police Force (RSLPF) are undertaking investigations into the incident.
Meanwhile, reports indicate that the parent or guardians of the two children who burned to death in the dwelling house at La Caye, Dennery, on Thursday could be indicted on felony negligence or manslaughter charges, depending on the outcome of an investigation.
According to reports, the parent of the two children left them at home to purchase groceries in a nearby community shop when the house caught fire.
"I was in my garden when I saw the flames and thought my home was on fire. When I came up, I met a friend who told me the children inside the house, and I could not believe it; I said that's not true, and I started to cry," one neighbour, Peter Florent was quoted by Saint Lucia Times.
"I took a stick poking the burning house, after which the two bodies just dropped," Florent added.
Police sources have confirmed that charges could be laid against the parent; however, this would depend on the outcome of the ongoing investigation.
A police source stated that, "If we find there was a strong case of neglect on their part, we can charge the guardian."