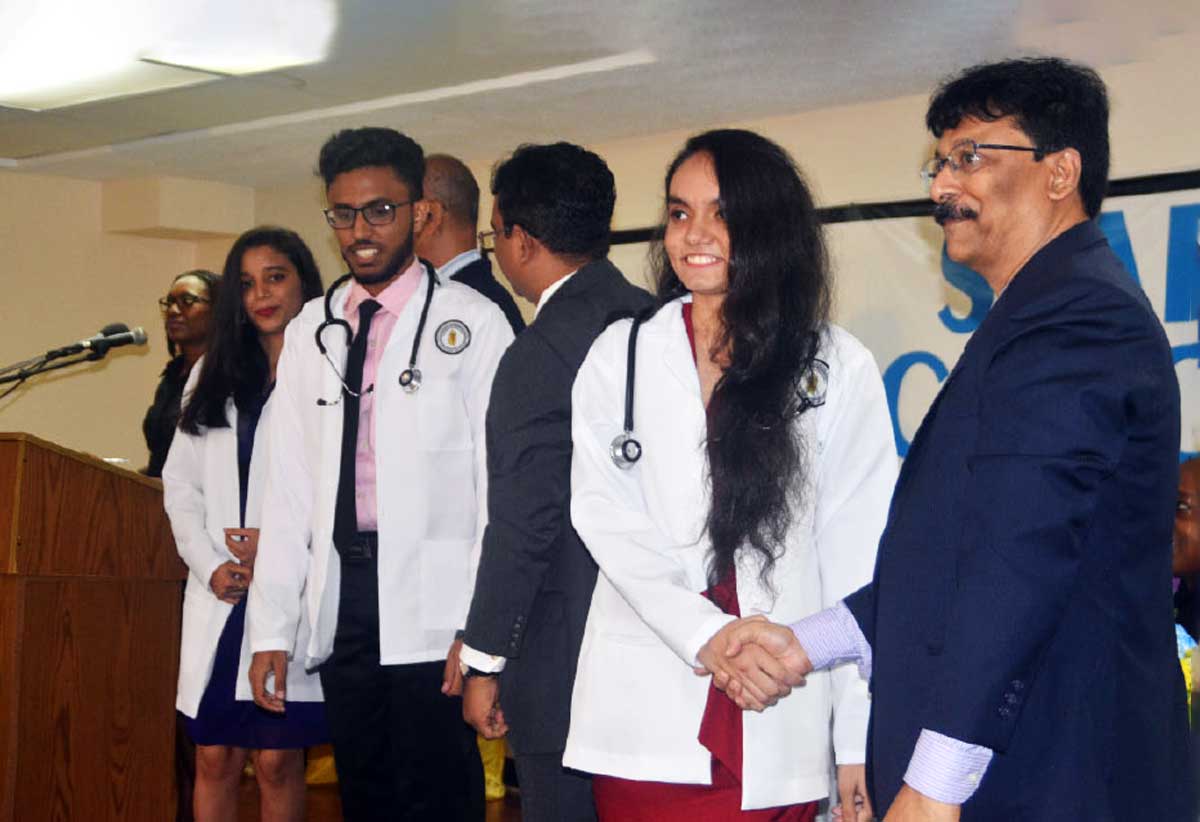 Students at the Spartan Health Sciences University have been told to strive to be the best physicians ever.
The advice came from Minister for Foreign Affairs, Hon. Alva Baptiste, who was the keynote speaker at the university's graduation and farewell ceremony, which was held at its auditorium Friday, December16.
A striking feature of the momentous occasion was the presentation of certificates and stethoscopes to the outgoing 5th trimester students' who will begin their clinical programme early next year.
Twenty-five students completed the MD program, graduated and received their MD degrees from Hon. Alva Baptiste, Dean Dr. Gurumurthy and Assistant Dean Dr. Rajeev Pandey.
Minister Baptiste said: "The sky is not the limit the sky is the beginning. You must not just become a physician you must become the best physician."
He impressed upon the graduands that the school they attend is good for their development, but it does not define what is within their sphere of competence.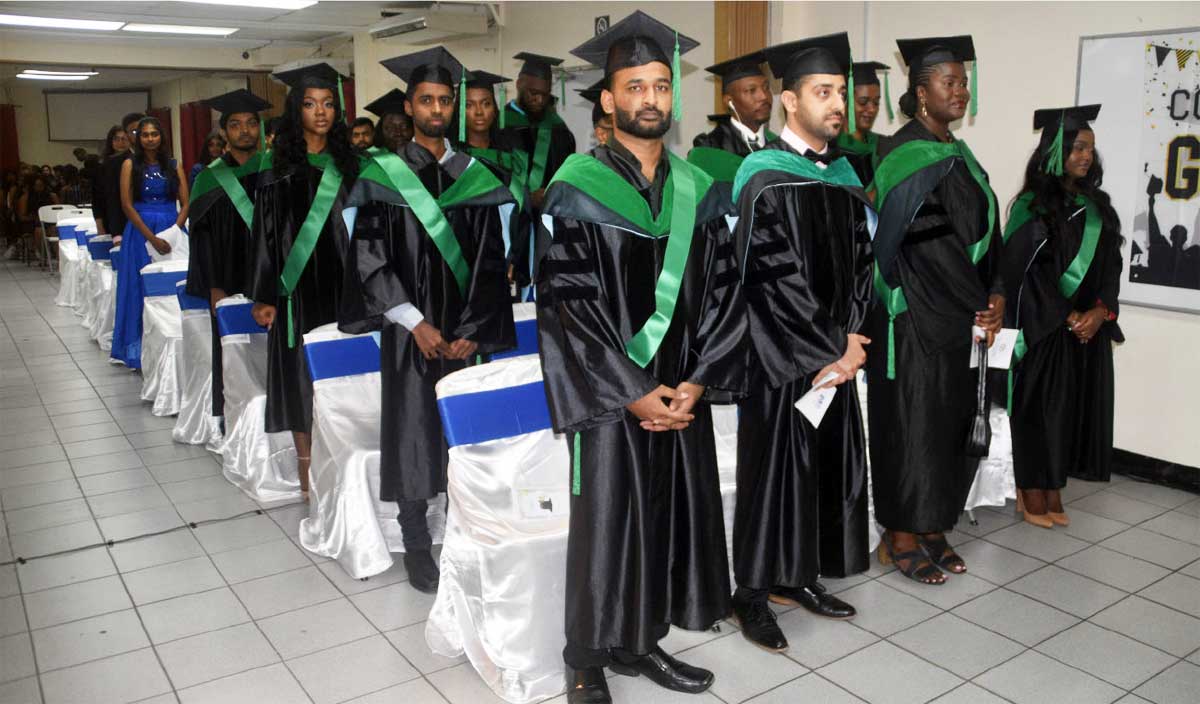 The minister outlined some of the virtues of a good physician and implored the graduands to adopt them.
"Good doctors are emphatic and make their patients feel cared for, and this is when the patients do not care about which school you attend, but how you make them feel," Hon. Baptiste said.
He added: "Good doctors are good communicators. You must be able to listen to your patients and convey information to them. Being a good doctor is great and being able to communicate with them is absolutely necessary."
According to Baptiste, good doctors are organized and conscientious. "You need to be organized, and ensure that your patients get the best treatment," he said.
Minister Baptiste said, "We need to recalibrate our thoughts, so we understand that medicine has changed and we need to adjust to these changes."
Mrs. Kay Clarke-Nicholas, District Education Officer (DEO) for District 7, in her remarks expressed her gratitude to the graduands for reaching thus far in their career.
"You have worked very hard, you have worked diligently and remained disciplined and
focused on the goal ahead. Your eyes were fixed on it," she said.
She told the graduands that the patients will look at them as more than just physicians, but also healers.
"You need to embrace them and show them you are for them, and willing to assist them in their difficult time," Mrs. Clarke-Nicholas said.
She said she hopes that they have chosen a career path which they are dedicated to and are willing to accept the challenges that will come with it.
"You have worked very hard and have come to a very important juncture in your career. Wherever you go, work very hard and keep your footprints there," she said.
According to her, the Ministry of Education is very proud of them and wishes them well as they journey along their career path.
In their remarks, the students thanked the professors for working hard to ensure that they succeeded in their exams.