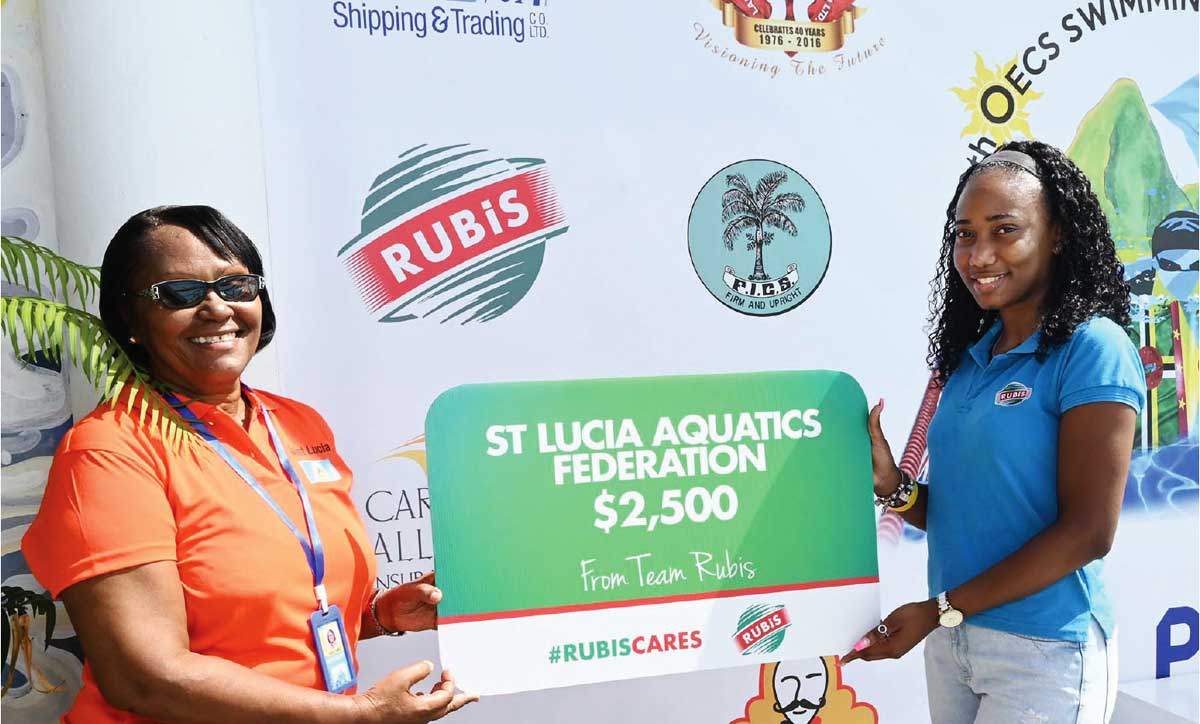 The recently concluded 30th OECS Swimming Championships will be remembered as a comprehensive win for OECS youth in competitive swimming, propelled by support from corporate sponsors including Team RUBIS.
The record-setting swim meet at the Rodney Heights Aquatics Centre in Rodney Bay, Gros Islet, St. Lucia, was highlighted by 26 age-group records, and four national records, set among age categories from 8-and-under, up to 18 and over.
Speaking following the medal presentation, Tamika Celestine, Assistant Accounts Executive RUBIS congratulated the top performers, including champions Antigua, who were followed closely in the standings by St. Lucia and Grenada respectively.
"We at Team RUBIS are very happy to have been a part of this year's swimming championships held in St Lucia. It was very nice to see all the islands in one place competing together. Given the break of the competition due to Covid19, we felt it was an ideal time to bring back these important Swimming Championships for the youth as this helps to nurture them, and push them to grow and develop as individuals, citizens and athletes," Celestin said.
President of the St. Lucia Aquatics Federation (SLAF), Eddie Hazel, thanked RUBIS for its support. The sponsorship, he noted, went a long way in helping the Federation achieve its goals in successfully hosting the Championships.
"The competition was fierce, fun and very enjoyable for the swimmers who were not able to compete over the past two years. Your interest shows value and respect for the youth of the islands. Once again thank you for your support as St Lucia Aquatics Federation continues to do all it can to ensure the development of our youth," Hazel said.