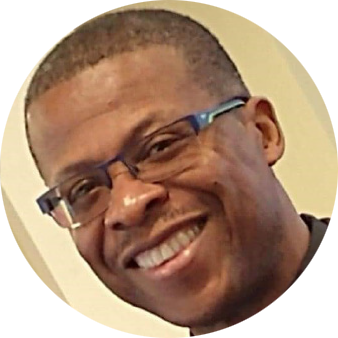 Lev. 11:44, says "be he holy, for I am holy." That is the expected standard for humans.  Matt. 5:48: Jesus says, "Be ye therefore perfect, even as your Father which is in heaven is perfect." That is the divine goal for us.
Often helpless in temptation
I recently spoke with a close friend who felt that the standards Jesus left for Christians to bear was too steep; that our flesh was too feeble to channel the expectations of the Christian call; that sin and temptation was too powerful a foe to overcome.
As a man, I will confess that much of my friend's claims feel valid in many situations. If as part of the male species, you have been in situations where the most beautiful and gorgeous women are available, you know how difficult resistance become; how weak the flesh can be.
If you ever had unlimited access to the sexiest women, and they come at your beckon call, you will understand your body has no natural moral defense. David could tell you that he committed murder because of the weakness of the flesh. Ladies don't be quick to chastise the men, for some say, while men's weakness is the woman; women's weakness is flattery.
This goes beyond gender however: If you have never felt to take a money bribe or engage in some other illicit act when your mortgage payment or family well-being was in jeopardy, then you may not be human after all. The movie "Indecent Proposal:" the wife in a newly formed marriage is propositioned with a million dollars to sleep with a total stranger for one night. The couple already struggling financially, grabbles with the notion but eventually succumbs to the offer. This may be dismissed as a mere movie and far-fetched, but how many people you know would turn down such an offer? Everyone on this earth is susceptible to some human weakness. That is why the Apostle Paul says, "whenever I try to do good, I find that my evil tendencies are wrestling with me and has great potential to overcome me."
The ravages of temptation
Paul said, "O wretched man that I am, who will deliver me from this body of death. Who will deliver me from this death-destined, miserable morally incapable, and bankrupted body that is waring me down." The wretched man or the body-of-death that the apostle references is our natural tendencies to sin. We are carrying that body of death and it is dragging us down: every time we lose hope, it is that body of death. Every time we lose patience, it is that body of death. Every time you struggle with lying, it is that body of death. You snap at your children or spouse; it is that body of death. When you start losing hope in God's promise to you, it is that body of death. O wretched man that I am, who will deliver me from this body of death? That ailing body can cause irreconcilable differences in marriage; it can cause dependence on substance; it can shatter your confidence; and finally, it can trigger an act as grave as suicide.
The easily tempted body's high expectation
Why do we have such a burden on this our mortal soul that seem so unbearable or unreachable?  Why is such a weak frame of mud and dirt task with such a mandate of moral expectations as being holy?  For everything in the world—the lust of the flesh, the lust of the eyes, and the pride of life—come out of this feeble body. Why is there such a high expectation on this lump of clay; this monument of dust; this body birthed in transgression and steeped in iniquity? Why?
The Answer: It is not the body of earth and clay that holds the answers to living those Christian standards, but what it has the potential to carry inside of it.
The contents of the fragile body
But we have this treasure in earthen vessels, that the excellency of the power may be of God, and not of us (2Cor. 4:7, NKJV).
But we have this treasure in jars of clay to show that this all-surpassing power is from God and not from us 2Cor. 4:7.
In that same morally weak constitution called our bodies, is a treasure. But that is oxymoronic. No one places gold in banks made of dirt. No one stores pearls in huts made of mud. No one bypasses a safety deposit box and goes into their garden, gets some soil, wets it, builds a chest of mud in his closet, and claims it is a secure place for his diamonds. But why does God do it? Why does He expect such a pitiful and weak human to be holy?
The answer: Because it is not about you, but what's inside of you. This is not about the strength of the exterior, but the might of the interior. This is not about the flesh, but the spirit. Not about your goodness, but God's excellence. We now have this light shining in our hearts, but we ourselves are like fragile clay jars containing this great treasure. The Bible says, "The body is the temple of the holy ghost." We are made to carry 'holy' on the inside; and do not underestimate the power that the spirit gives the human to act right. If we learn to surrender to that which is on the inside, marvellous power and transformation can emanate from this frail human being.
The fragile body has a source of power
So now, we can do all things through Christ who strengthens us. With that treasure inside me, when I feel the weakest, is when I am at maximum strength. This is when you understand that God's grace is sufficient for you in all your weakness. You know how many times I have found myself in no-win situations and the power of God inside of me, just took over and handed me the victory? You know how many times I have come to the brim of giving up and his spirit took over my body, and out of nowhere a surge-of-hope just rushes through my heart and restores my confidence. Be aware, that every moment of every day he says to us, my grace is sufficient for you. For my power is made great in your weakness. For that reason, we can boast in our weakness, so the goodness of God can shine through (2 Cor. 12:9).
The treasure in the person of the Holy Spirit can reside in your heart today. It can reform our humanness. It can bring us to do right. But for it to shine through you, it must first come in you. Jesus is at this present moment, knocking on the door of your heart, would you let him in? If you listen now, he is knocking.
It is not the body of earth and clay that holds the answers to living that Christian standard, but what it has the potential to carry inside of it.