"A monarchy conducted with infinite wisdom and infinite benevolence is the most perfect of all possible governments." Ezra Stiles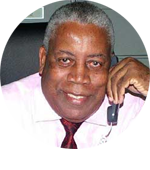 My first order of business is to recognise the outpouring of condolences to King Charles lll and members of the Royal Family on the passing of Her Majesty, Queen Elizabeth ll after being favoured with long life on this earth. She was 96 years at her passing. She served as the constitutional monarch of the United Kingdom for 70 years, and her faithful subjects adored her. Our prayers for her to be afforded long life were heard by our Creator, and our final request should be "May her soul rest in perfect peace."
During this past week, the United Kingdom did have a period of breaking news. The week began with the swearing-in of the Prime Minister, The Rt. Hon. Elizabeth Truss, MP who recently served as Foreign Secretary under Prime Minister Boris Johnson who earlier resigned. The situation in the UK has become very unstable in recent years with the handling of BREXIT, COVID 19, Climate Change, and most recently runaway Inflation. Prime Minister Liz Truss will not have an easy road as she seeks to establish her authority and execute the necessary remedies to ensure that the UK remains relevant not only at home but also in the global political arena.
Many years ago, I was so astonished at the fact that the days seemed to be moving so swiftly by. Today, the days are moving even faster, that we are tempted to ask the question – is there the same amount of hours in a day? Well, whatever has brought about the feeling that the number of hours in a day has been reduced is simply not valid, as all the time keeping devices are still recording 24 hours a day, whether we apply daylight saving time or not. A day is still a day, and the amount of hours in a day is still 24. So let us stop thinking that the day is shorter and get on with the business of making the world in which we live, a better place.
This year's hurricane season continues to be quiet in our Caribbean Basin, and the fun goes on in the face of the blistering heat. I remember deceased Mighty Arrow with his hit calypso "Feeling Hot, Hot, Hot." It is at a stage now where there is no need for outdoor tanning; it can now be done indoors by leaving a few windows open so that the sun can shine in. Some of my friends are quick to point to climate change but I am a bit concerned that too many countries are silent. America alone cannot be the answer to the world's woes as it relates to climate change. There is a need for continued dialogue and consensus building as we approach the United Nations Climate Change Conference, COP 27 scheduled for November 7 – 18, 2022.
Thirty years ago the UN Framework Convention on Climate Change was adopted and the situation of applying massive solutions to climate change is yet to be aggressively applied. There has been a lot of talking with few solutions attempted.
Today, the negative effects of Climate Change are steering us in our faces with heat waves, flooding, air pollution, and every type of threat to our environment. Hopefully, the recent achievements of the Democrats with the passing of the Climate and Health Bill in Congress which was since signed by President Joe Biden will, among other things, encourage the development of renewable energy and reduce the impact of climate change. This action by the USA is very likely to be adopted by other nations who care about Climate Change and the impact it already has on their citizens.
In Saint Lucia, our citizens are cooperating with the amended protocols as we are in a phase of cooling off. I have not been hearing much of the word – Pandemic, as many people feel that its effects have been diminished. However, while we hasten to get back to our normal lives, there is still a need to exercise caution. Life is precious. In spite of all the negative happenings in our world, it is still a wonderful place to be. Stay alive and enjoy. I have been doing a lot of interesting things, and keeping busy. I invite you to step over to my Facebook page and share the joy!
Until next time, keep healthy, and stay safe. Blessings!
Edward Harris
Freelance Journalist/Realtor/Business Consultant
Facebook: www.facebook.com/eaharrisdestiny
Email: eaharrisdestiny@gmail.com Join my Email Community
Website: https://stluciagreatpropertydeals.com