"The best motivating factor of all, however, is divine intervention, or what I like to call The Magic of Grace." Cheryl Richardson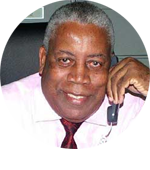 There is so much competing news at home and abroad but a promise is a promise, and I am pleased to report that the politics of the Democrats in the United States of America is alive and well. The Democrats have found their voices; everything is going just right for them. They are winning on every count.
The pollsters are rushing to give President Biden a bump in his approval rating this week; he is now up to 44 percent. A few weeks in politics can make a lot of difference as in the case of the Democrats getting ahead of the Republicans on several fronts. This development has to be a case of divine intervention; no one would have predicted that.
It has been a hectic few days since we last got together through this medium; lots of breaking news emerged through the media, some welcomed and others heartbreaking. It has been a mixed bag at home and internationally. At home in the past few days, social and cultural activities took centre stage with a successful hosting of the Miss Universe Saint Lucia 2022 Pageant which saw Miss Sheris Paul, who hails from Morne du Don, emerged as the St. Lucia Delegate, and the annual La Rose Festival helped us to be distracted from the crime scourge and other chaotic situations around us, even though only for a few fleeting moments.
At the international level, there is political instability everywhere, and the times are plagued by uncertainty. The death of a man who manifested great reasoning and savoured peace, former President of Russia, Mikhail Gorbachev who died on Wednesday and is being mourned by the United States of America and its allies, as the leaders of the free world remember him as a champion of freedom, and how he helped to end the Cold War.
With all the trials and tribulations taking place in our world, it is difficult to turn a blind eye to the realities of social decay in our society. It is amazing to me that although we live in a Christian society, there is not a deafening call for religious leaders to call upon their flock to fast and pray.
We have tried every possible programme, listened to every available expert in our midst to help alleviate crime to any avail. Have we tried calling upon Yahweh for his intervention in our affairs? I am reminded of this portion of scripture which is found in 2 Chronicles 7:14 "If my people, which are called by my name, shall humble themselves, and pray, and seek my face, and turn from their wicked ways; then will I hear from heaven, and will forgive their sin, and will heal their land." Can Yahweh's words be any clearer?
The time has come for our religious leaders to convene a period of fasting and prayer, and a persistent walk with Yahweh in paths of righteousness. The COVID 19 Coronavirus and its variants are subsiding, it is time to bring out the tents, bring out the orchestras, and let the people of Yahweh assemble themselves, and shout to the heavens for Yahweh to bring peace to the world in general, and our nation.
The priests and pastors have gone too silent, except for a few who dare to call upon all people of goodwill to take a stand and get back to basics. Get tent meetings going again; bring out the choirs to echo their voices all over this land. It is time for a revival. It is time to submit to Yahweh. He is waiting to hear from us.
This is one weekend that I am so happy to be at large so I can share with you a few things that are on my mind. The SCAMMERS have gone on a rampage. It has got to the point where one of our local banks has put out an alert. I have never received so many emails saying that invoices have been paid by reputable payment organisations. These scammers are causing ordinary people to lose faith in the banking system as it relates to money transfers. My advice to my readers is not to rush to open any link or call to find out what is going on unless you are absolutely sure that the request is genuine. Do not allow your debit card account to have access to all your funds that can wipe out your savings if a fraudulent transaction should go through. Be extra careful in dealing with financial transactions whether with banks or vendors using payment gateways.
Until next time, keep healthy, and stay safe. Blessings!
Edward Harris
Freelance Journalist/Realtor/Business Consultant
Facebook: www.facebook.com/eaharrisdestiny
Email: eaharrisdestiny@gmail.com Join my Email Community
Website: https://stluciagreatpropertydeals.com